The Tunisian navy has rescued 178 people who were trying to cross the Mediterranean by boat. The bodies of two other migrants were also recovered.
Tunisian naval forces picked up 178 migrants from the Mediterranean on Sunday after the boats transporting them broke down on the crossing from Libya to Europe, a Tunisian Defense Ministry spokesperson said. The bodies of two other migrants were also recovered during three rescue operations off Tunisia's southern coast.
The defense spokesperson, Mohamed Zekri, said the migrants' boats had been at risk of sinking. An oil rig in the area sounded the alarm. The migrants, who had left from the Libyan port of Zuwara on Friday night, were from Bangladesh, Egypt, Eritrea, Ivory Coast, Mali, Nigeria, Syria, and Tunisia, according to Tunisian authorities.
It was the second large-scale rescue in the area in 48 hours. On Thursday, the Tunisian navy rescued 267 migrants who were also trying to reach Italy and had set off from Libya, the UN migration agency IOM said. Almost all were Bangladeshi nationals.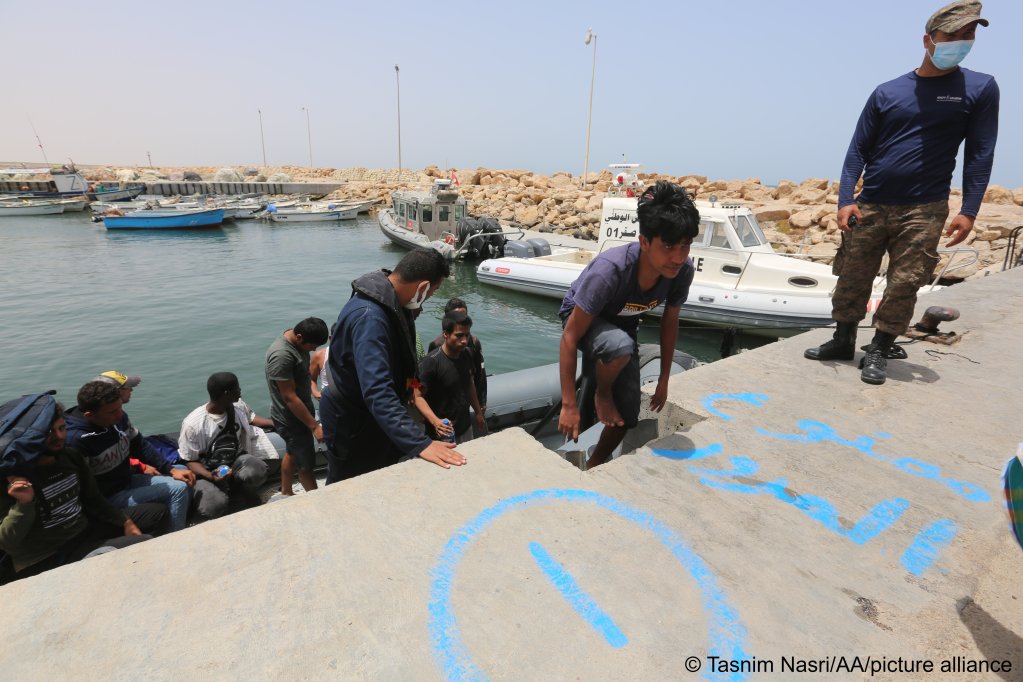 Tunisian migrant hostels 'full'
Departures of migrants from Libya have risen sharply over the past two years, as has the number of stranded migrants arriving in Tunisia. The head of the Tunisian Red Crescent, Mongi Slim, warned last week that accommodation hostels for migrants in southern Tunisia were full.
At least 11,000 migrants set off across the Mediterranean from Libya between January and April 2021, 73% more than in the same period last year. The UN refugee agency, UNHCR, says the increase is mainly due to the worsening situation for foreigners in Libya.
According to the UN there were at least 760 deaths in the Mediterranean between January 1 and May 31, 2021.
With AFP, AP