Italy's southern Apulia region has banned farm work during the hottest hours of the day, following the death of a migrant worker. Camara Fantamadi, from Mali, collapsed and died last week after working in the open in 40-degree heat.
Italy's Apulia region on Saturday announced a ban on farm work during the hottest hours of the day. Between 12:30 p.m. and 4:00 p.m., agricultural workers in the southern region will stop work if they are subject to prolonged exposure to the sun, according to a risk assessment that measures the level of physical activity and the outside temperature.
The limited ban, which takes effect immediately, extends until August 31, according to a press release from the regional authorities.
Farmworker's death being investigated
The measure came too late for Camara Fantamadi, a 27-year-old Malian farmworker, who died on his way home from work last week.
"He stopped pedaling, put his bicycle on the ground and got down on his knees. Then he collapsed. This is how Camara Fantamadi's life ended," the newspaper la Repubblica reported on Friday, June 25.
Fantamadi was a seasonal worker in Brindisi. At the start of last week he had moved from Eboli to live with his brother in Tuturano. On Thursday, after working in 40-degree heat in the fields, he was riding his bicycle home when he stopped pedaling, put his bike on the ground and got down on his knees. Then he collapsed and died.
An investigation had been opened into Fantamadi's death, local authorities said.
Heat wave
Italy is experiencing a heatwave with temperatures in some southern areas expected to rise to 44 or 45 degrees, meteorologists say.
Thousands of temporary farmhands from Africa and eastern Europe work in Italy's fields picking fruit and vegetables. They are often paid low wages or exploited and live in substandard conditions in makeshift camps. Fantamadi was reportedly being paid €6 per hour.
Many migrants work without contracts under an illegal system known as "caporalato". Under this system, workers are forced to pay rent to so-called "caporali", or intermediaries – sometimes from local mafias – who run squats and organize the daily recruitment and transport of workers to the fields.
In Foggia and Campobasso, a major operation this month led to the arrest of seven people accused of exploiting migrant laborers, including making them "grueling shifts [...] even during the hottest hours of the day."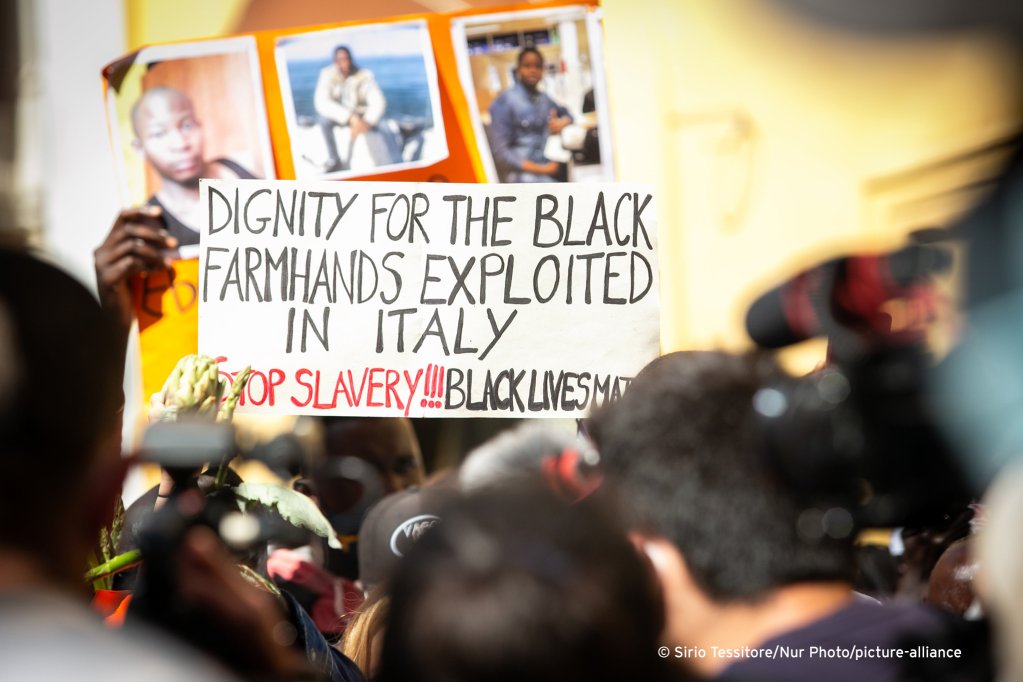 The mayor of Brindisi, Riccardo Rossi, said in an interview with RaiNews24 on Saturday that there had been no medical resources at the working site for Fantamadi and other farmhands.
"This is an inhumane death," Rossi said. "These are conditions in the fields that are not acceptable, especially during these hours and temperatures. This should be regulated."
The news site Brindisi Report, which called for donations to repatriate Fantamadi's body to Mali, said he had "… died not from an illness but from exploitation."
With AFP