A knife attack which killed three people and injured many more in the German city of Würzburg has led to calls for more specialist psychiatric care. The attacker was a homeless Somali migrant suffering from mental illness.
Germany has reacted with shock to the deaths of three women who were killed in a knife attack on Friday. As the city of Würzburg, where the attack took place, mourned the victims, officials were urging against responding to the attack with hate and revenge.
Most news reports have focused on the attacker's background – he is a 24-year-old Somali man who arrived in Germany in May 2015. His asylum application was rejected in 2016, but he received subsidiary protection because he was deemed to be at risk if returned to Somalia. 
Footage from mobile phones of the attack show the man barefoot and wielding a knife as passersby try to stop him. One of them was himself an asylum seeker, Chia Rabiei, a Kurdish Iranian national who has been in Germany for 18 months. "I tried to keep him occupied until the police arrived," Rabiei told the German news agency dpa.
Read also: Germany: Würzburg holds vigil for knife attack victims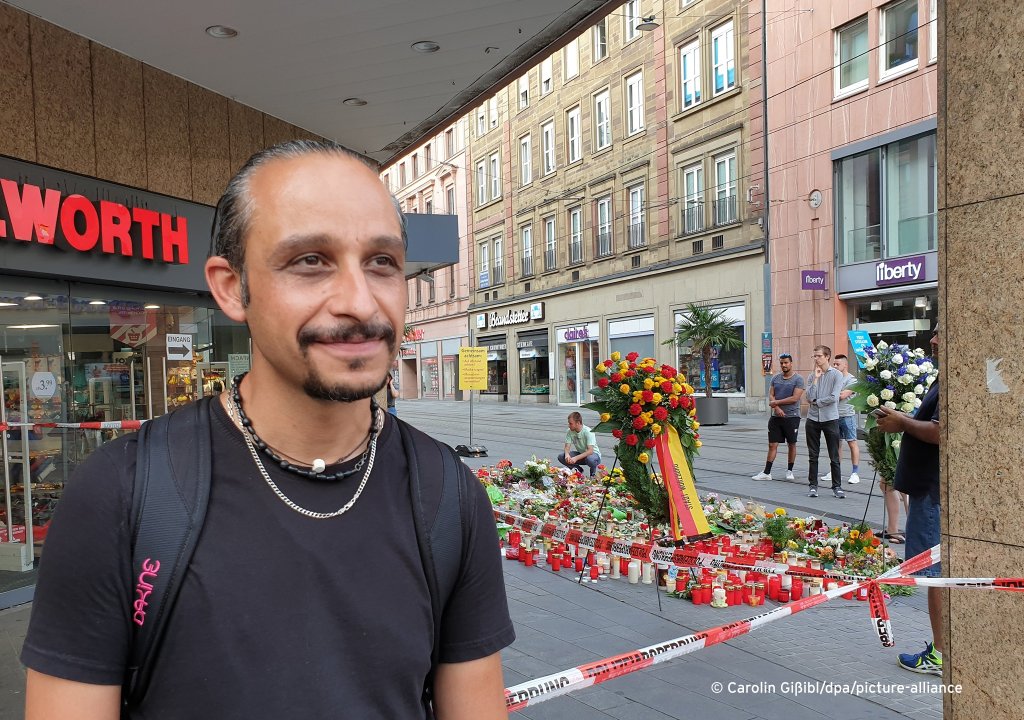 Motives unclear
Jörg Meuthen, co-leader of Germany's far-right AfD party, was quick to describe the attacks as "Islamist knife murders" and a manifestation of Chancellor Merkel's "failed migration policy." However, it was not clear whether Friday's attacks were linked to a religious or political motive.
Peter Neumann, a terrorism expert at King's College London who is from Würzburg, does not believe that the attacker is part of an Islamist scene. Like the perpetrator of a knife attack in Hamburg in 2017, who also suffered from mental health problems, the Somali man probably "simply attached himself to Islamist ideology," Neumann told the German newspaper Main Post.
What is known is that despite having legal status in Germany, the attacker was living in a hostel for homeless people. He was reportedly also known to police, as he had previously shown aggressive behavior. He had been admitted to a psychiatric treatment center for a brief period.
Shortage of psychiatric care
As a beneficiary of subsidiary protection, the perpetrator was entitled to receive housing and health care, including psychosocial support. But at least one politician has linked the attack to a shortage of specialists in psychiatry. The leader of the German Left Party (die Linke), Susanne Hennig-Wellsow, on Monday called for more help for people with mental illness.
They should "not even reach the point of becoming violent," Hennig-Wellsow said in Berlin, adding "This can be stopped."
She also warned against making hasty judgements about the Würzburg attacker's motives. To all those "who are trying to instrumentalize this terrible act for their agenda, I would like to counter that we do not know how this terrible act came about," she said.
With epd, afp