As western armed forces are withdrawing from Afghanistan, thousands of Afghans who have served alongside the troops as translators or interpreters remain in the country. Fearing Taliban retaliation, they are looking to NATO countries for support, but relocation efforts vary.
For more than 20 years, various different western armed forces have been present in Afghanistan. Following the US invasion that drove the Taliban from power in late 2001, a coalition of over 40 countries (including all NATO member states) formed the "International Security Assistance Force" (ISAF) security mission which was in operation from 2001 to 2014.
On December 28, 2014, NATO formally ended ISAF combat operations in Afghanistan and officially transferred full security responsibility to the Afghan government.
In 2015, ISAF was succeeded by the NATO-led Operation Resolute Support (RS), a "non-combat mission to train, advise and assist the Afghan National Defense and Security Forces (ANDSF)," according to the mission's official description.
Most recently, around 10,000 troops from 36 NATO-member states and partner countries were stationed in Afghanistan under Resolute Support, the majority coming from the United States.
Local staff
Almost all NATO troops employed local Afghan staff who worked as translators, interpreters or clerks to support the western forces.
Now that NATO is withdrawing from Afghanistan, many locals fear that the Taliban's influence will once again increase. Already in areas where Taliban controls are strongest, those who worked with the western allies have repeatedly been threatened with injury or death.
That is why many of the former local staff are now hoping that the armies and organizations they once served will help them leave the country, where many report that everyday life is increasingly becoming an untenable situation.
The rules for qualifying for a visa, however, are varied and differ from country to country. Not everyone who worked as an interpreter for foreign armed forces will qualify. Here is a rundown of relocation efforts by the countries with the largest troop contingents in Afghanistan.
Germany
Germany was the second-largest troop contributing nation in mission Resolute Support. Some 1,100 troops were still stationed there in recent months.
In mid-June, the German government announced that Afghan local staff who worked for German troops and other German agencies in Afghanistan from 2013 onward may apply to come to Germany. Previous regulations had limited that time frame to the past two years only.
However, there is no blanket procedure (or so-called Gruppenverfahren) to grant everyone entry. Every case is assessed individually. Furthermore, a draft bill that would have ensured entry visas for family members of local staff was rejected in the German Parliament in June.
In April, the German defense minister announced that 520 Afghans and their families could resettle to Germany. By that time, Germany had around 1,000 troops, and it was estimated that some 520 local staff had worked for the Bundeswehr in the past two years.
By the beginning of June, some 380 of those 520 had received permission to travel to Germany, Germany's public broadcaster ARD reported.
Procedures for admitting local Afghan staff who seek protection has existed since 2013, but when the NATO pullout was announced, the defense ministry said it wanted to accelerate and streamline this procedure. Since 2013, nearly 3,400 people have entered Germany via this program, comprised of 798 former local staff with 2,596 family members, according to interior ministry data quoted by Die Zeit.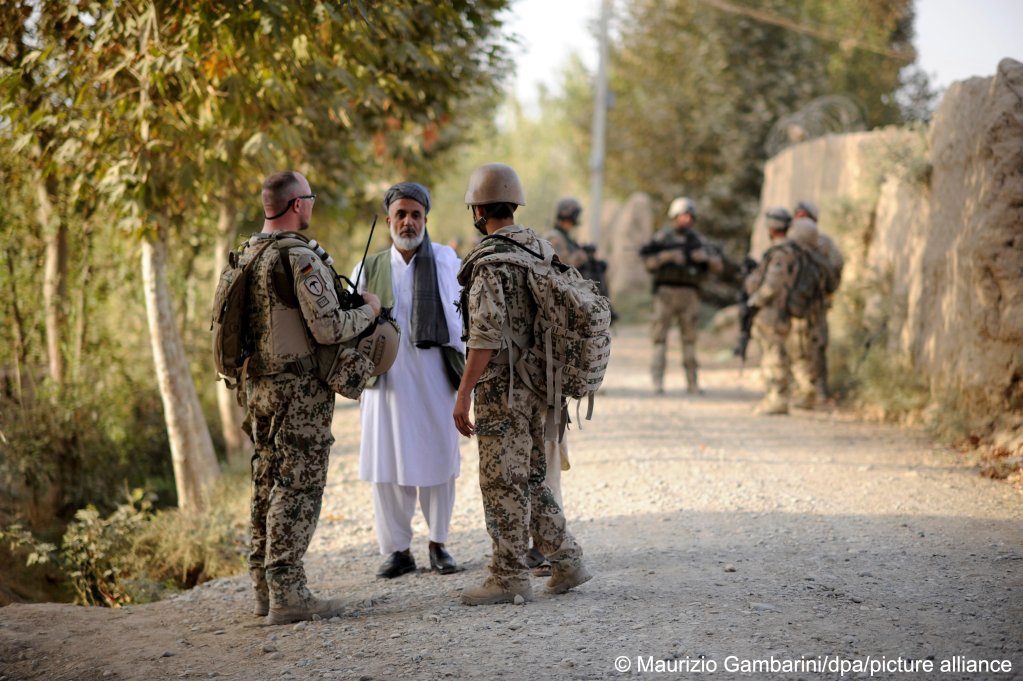 Requirements for reception in Germany
Those who may qualify for relocation to Germany have to file a risk report (Gefahrenanzeige) detailing the threats they are facing due to their work with the German troops. The file will only be considered if the employment was still ongoing in the last two years. Relocation to Germany is only possible once this risk report is approved.
Only those who have worked with the German Bundeswehr directly will be considered. Those who worked for subcontractors or on independent terms are not eligible to apply. This means, for example, that if someone ran a shop in a German military camp without being directly employed by the Bundeswehr, will not qualify.
It is still unclear where exactly applicants can go to submit their files. The German government in April announced the establishment of two offices to be based in Masar-i-Sharif and Kabul for the processing of the cases, but these were not yet operational at the time of writing (July 5).
Afghans who were given residency approval will have to organize and pay for their travel to Germany themselves.
Migrant advocacy groups like Pro Asyl have criticized the fact that there is no transparent procedure nor a designated office to which people can turn.
United States
The United States was the largest contributor to the Resolute Support Mission. 2,500 US troops were stationed in Afghanistan until recently.
Since the withdrawal of US troops started, the White House has come under pressure to protect Afghan allies from revenge attacks by the Taliban. The US government has been called on from various sides to speed up the lengthy and complex process of the "special immigrant visas" (SIV) program. Organizations have urged the government to consider an immediate evacuation of US-affiliated Afghans.
In June, the White House announced that it would relocate between 20,000 and 100,000 Afghan citizens who worked for the American government before US troops leave Afghanistan. Most of those to be relocated have reportedly worked as translators and interpreters. Their family members will also be relocated with them, according to news reports.
So far since December 2014, the US has allocated 26,500 SIVs to Afghans. In December last year, the State Department authorized another 4,000 visas to be allocated.
The US government says that the visa program will end when all visas have been issued. SIVs issued to a spouse and children do not count toward the numerical limit.
Some 18,000 Afghans who have applied for an SIV are currently waiting to be processed. Those applicants have 53,000 family members, the New York Times reported. The clearance process reportedly takes a minimum of 600 days.
Due to the deteriorating security situation, President Joe Biden announced on June 24 that applicants would be flown to third countries in the meantime. The Pacific island of Guam, which is a US island territory, and Middle Eastern countries were reportedly being evaluated for this, while applicants await the processing of their visa requests. Reuters reported that this evacuation will likely involve a total of as many as 50,000 people: some 9,000 interpreters and some 41,000 family members.
Special immigrant visa program
Requirements
To apply, you first have to apply for Chief of Mission (COM) approval. This application is checked by the National Visa Center and then forwarded to the US embassy in Kabul, where it is checked. If approved, applicants have to send more files and forms to US Citizenship and Immigration Services.
You have to be an Afghan national and you must have been employed in Afghanistan for a period of at least two years between October 7, 2001 and December 31, 2022 (for applications submitted after September 30, 2015) either "by or on behalf of the US government in Afghanistan, or by the International Security Assistance Force (ISAF), or a successor mission, in a capacity that required the applicant to serve as an interpreter or translator for US military personnel while traveling off-base with US military personnel stationed at ISAF or to perform sensitive and trusted activities for US military personnel stationed at ISAF."
Applicants must have experienced or be experiencing an "ongoing serious threat as a consequence of their employment." In the application documents you have to include a statement of threats received with "as many details as possible."
Applicants must also include a letter of recommendation by a "US citizen supervisor who knew you personally."
You can find the Applicant Guidelines for Chief of Mission Approval here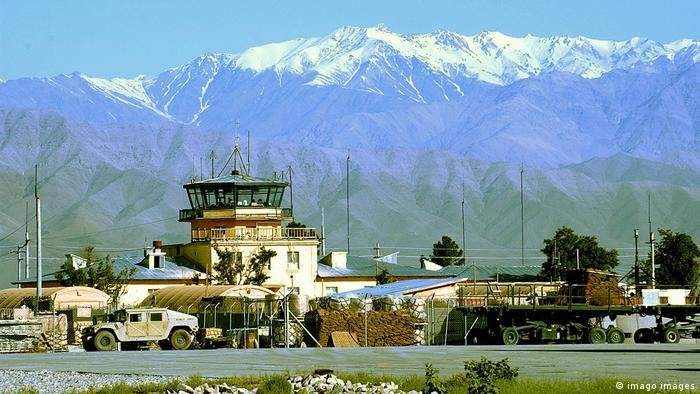 United Kingdom
The UK contributed 750 troops to the NATO mission in Afghanistan most recently. Based in Helmand province, they were supported by around 7,000 locally employed Afghan staff (LES), about half of whom worked as interpreters.
The UK government has said that the Afghan civilians are owed a debt of gratitude for their service. In 2013, it announced the Ex Gratia Scheme (EGS) to relocate eligible LES to the UK.
Since the introduction of the scheme, the conditions of eligibility have been extended to allow family members to apply to come under family migration rules without having to fulfil English language requirements nor the minimum income threshold. Family migration rules were also extended to partners of relocated civilians who had begun a relationship after their transfer to the UK.
The relocation criteria initially excluded locally employed staff who had been fired. The government has now confirmed that those who were dismissed for minor offenses but were otherwise eligible for relocation would be approved if there were no other reasons for concern.
By the end of 2020, over 1,400 interpreters and their families had been transfered to the UK under the EGS. The government has estimated that around 3,000 more will join them, according to The New York Times.
Requirements under the Ex Gratia Scheme
Currently, the EGS offers for eligible locally employed Afghan civilians are:
Financial support/Training (in Afghanistan) applies to LES who have been:
Employed directly by the UK government
Made redundant on or after 19 December 2012
Were in the UK government's employment for at least 12 months.
Relocation applies to LES who have been:
Employed directly by the UK government at the time of their redundancy or resignation in a role which took them regularly outside the wire on the frontline - mostly in Helmand province
Resigned or been made redundant on or after May 1, 2006
Directly employed by the UK government on the frontline mostly in Helmand for a minimum of 12 months or more continuously.
To be eligible for relocation, the LES will have been based outside the wire facing regular danger from threats, including insurgent forces and improvised explosive device attacks.
LES may be eligible to receive a 5-year UK visa with the option to apply for indefinite leave to remain after the 5-year period and to bring certain family members with them to the UK.
Former locally employed Afghan staff who remain in Afghanistan and who face intimidation or threats as a result of their employment with the UK can seek support by calling the Intimidation Investigation Unit (IIU) in Kabul on 0792 907 303.
Afghan Relocations and Assistance Policy (ARAP)
The Ex Gratia Scheme closes in November 2022. It will be replaced by a new scheme, the Afghan Relocations and Assistance Policy, ARAP, which was launched in April 2021 and will continue indefinitely.
Under the ARAP scheme, current and former LES are offered relocation and other assistance, with those assessed to be at "serious risk of threat to life" to be offered priority relocation to the UK regardless of their employment status, rank or role, or length of time served.
ARAP provides for relocation of local staff who work or worked in the public eye and who could be at risk as the security situation evolves.
An online form for applicants to the UK can be found here.
Those not eligible to move are offered other support such as security advice and relocation within Afghanistan.
Further guidance on the ARAP scheme can be found here.