212 migrants were picked up by the UK Border Force on Sunday. An additional 238 migrants were reportedly prevented by French authorities from completing their crossing. The latest figures come as the UK prepares to debate a new nationality and border bill in parliament.
The 212 migrants who arrived in Dover on Sunday (July 4) were the latest ones to cross the English Channel. Almost 6,000 migrants are estimated to have crossed the Channel to England in the first six months of 2021, according to analysis from the Press Association (PA).
A further 238 migrants, reported Sky News, were prevented from reaching the UK by French authorities.
According to the French international broadcaster rfi, over the weekend French maritime authorities had to rescue 47 migrants in separate incidents off the French coast, mostly around the ports of Calais and Boulogne. In one incident on Saturday morning, French authorities picked up five people, including a pregnant woman, whose vessel was sinking.
Another boat with 22 people on board was brought to Dunkirk after it was spotted drifting after engine failure. A third vessel was also drifting off Le Touquet when it called for help. Rfi said that "all those rescued are reported to be in good health." The weekend rescues came directly after French authorities helped more than 100 people in difficulty on Friday in the Channel, reported rfi.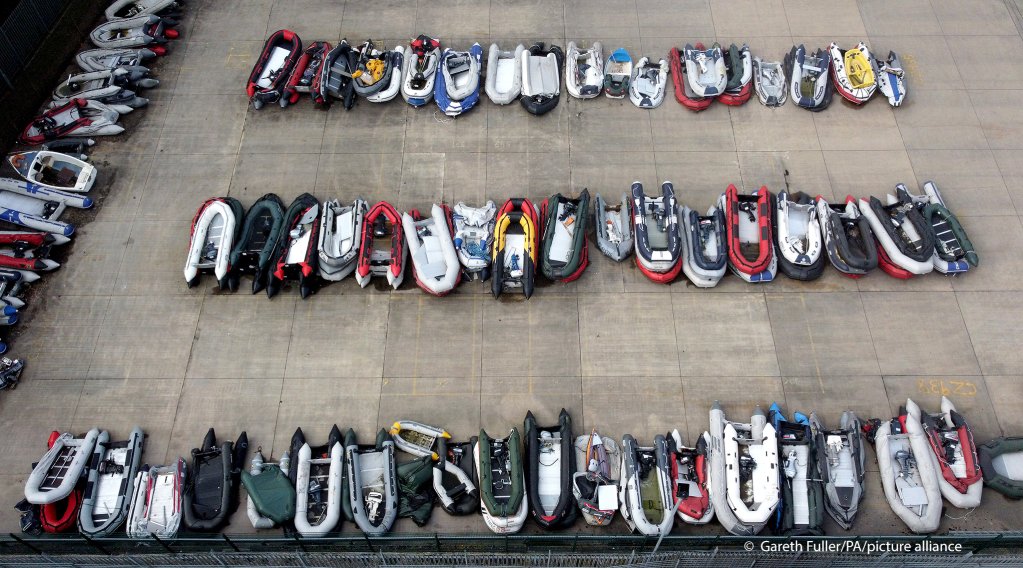 Unprecedented numbers of crossings
In 2020, an unprecedented number of more than 8,000 migrants made it across the narrow stretch of water between continental Europe and the UK. Most departures took off in summer with numbers rising further in early autumn. If the trend in 2021 continues as it started, 2021 will see even greater numbers crossing this year than last.
Britain's Home Secretary (Interior Minister) Priti Patel wrote a commentary article about Channel migration in the right-wing Sunday Express newspaper on Sunday, July 4, stating that "Britons have simply had enough of illegal migration."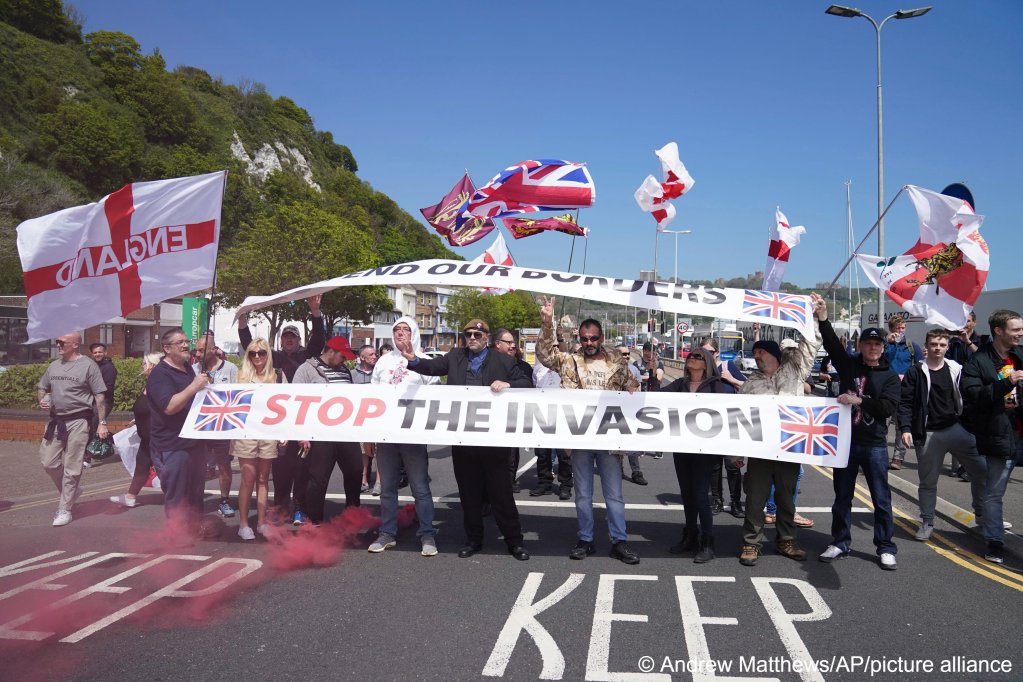 Patel has repeatedly said she will crack down on migration, making it harder to cross UK borders and imposing tougher sentences for those who are accused of people smuggling, or paying smugglers to arrive.
Her new migration policy was first announced at the Conservative Party Conference in autumn 2020, and then reiterated at the beginning of the year and again this spring. This week on Twitter, Patel announced that a new "Border Bill" would be introduced in the Commons which would enact the tougher sanctions on illegal migration she has been talking about.
Comprehensive asylum reforms
The ruling Conservative party have been in power since 2010 -- for over two decades. Patel says that her government will be the first to "address the challenge of illegal migration ...in over two decades." Her changes, she promises, will "comprehensively reform our asylum system."
The Nationality and Border bill is expected to be introduced by the Home Office and begin its first reading on Tuesday. After that, four more stages are needed to complete its passage in the House of Commons before it goes through five stages in the Upper House or House of Lords. If approved by both houses, it would then have to be given its final sign off (royal assent) and undergo any consideration of potential amendments.
Sometimes bills can pass quickly through these stages but other times the process can take many months or even years. A private members bill on borders and migration, introduced in 2020, ceased making progress during its second reading earlier this year.
Progress for this new bill could further be slowed because the UK parliament begins its summer recess on July 22. It returns to work on September 6 and will take another three-week break soon after for the party conference season.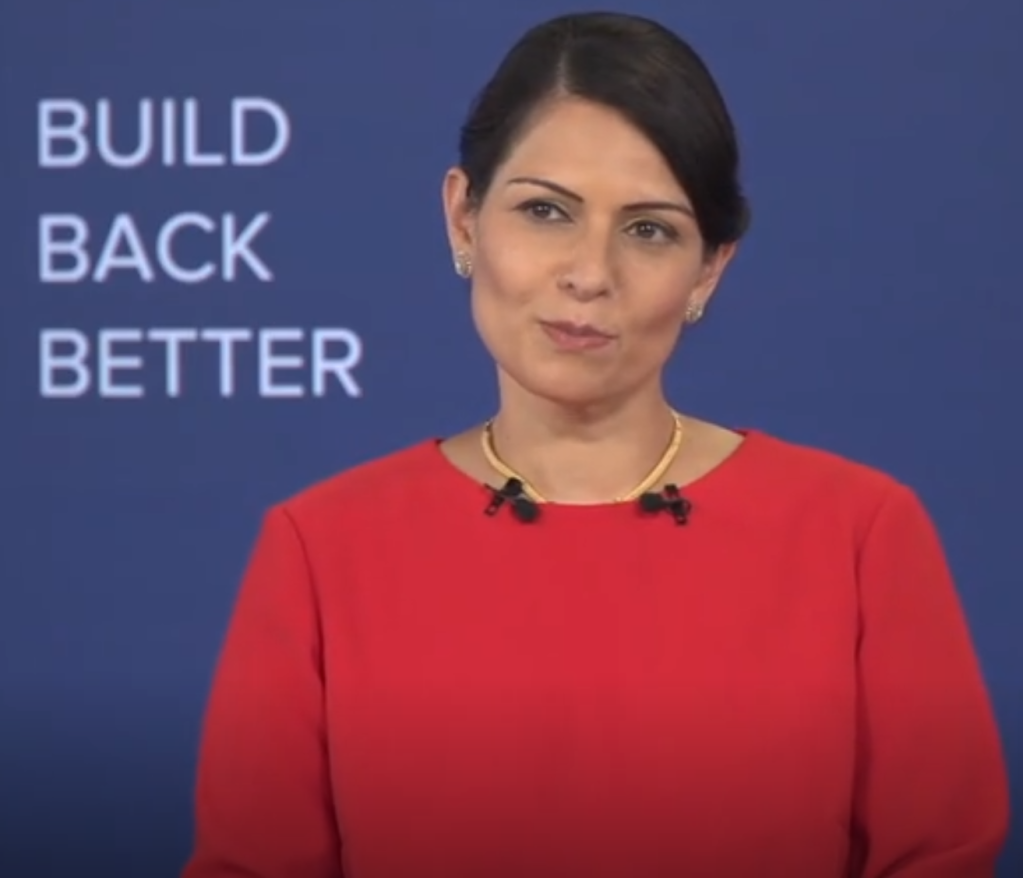 Up to four years in prison for 'illegal migration'
However, according to Sky news, if Patel succeeds in getting her bill through parliament, it will become a criminal offense "to knowingly come to the UK without permission and could land those found guilty in prison for up to four years."
In addition, if found guilty of people smuggling, those accused would face up to 14 years in prison. The law, reported Sky news quoting government aides, "will be designed to allow those who are intercepted in British waters to be brought ashore and prosecuted."
The Independent newspaper (inews), reporting the contents of the same bill, said that the Home Office said its new measures were intended to prevent "asylum shopping," where migrants pick and choose the country where they would like to seek asylum as opposed to asking for asylum in the first safe country they land.
New strategy of smugglers
On July 1, inews published an investigation into the Channel crossings and the trafficking gangs which they say are behind the rise in crossings. According to their research "organized criminal networks [are behind] 110% increase in the number of migrants arriving in British waters so far this year."
Inews said that these criminal networks are "making up to 80 million pounds [about €93 million] a year from exploiting migrants desperate to reach British shores."
The newspaper quoted a "senior French law enforcement source" who told them that the smugglers and traffickers had developed a two-tier strategy of crossings.
Migrants who might be expected to pay around £4,000 per person to cross would board very ill-equipped boats, which are used as decoys, whilst then higher-powered "first class dinghies," where migrants might expect to pay up to 10,000 pounds (about €12,000) per person, would make the crossing and evade the coast guard and border forces.
Inews also found that on at least two occasions larger vessels are also being used, "such as stolen fishing vessels or pleasure craft." On one occasion, in June last year, a boat carrying 64 people was intercepted, and later another boat with 50 people on board was stopped just after it left France.
Criticism of government proposals
Many NGOs advocating for migrant and refugee rights have branded the new immigration proposals inhumane, accusing the government of creating a two-tier asylum system. They have also called on the UK government to put in place more safe and legal routes and not just crack down on those it deems illegal.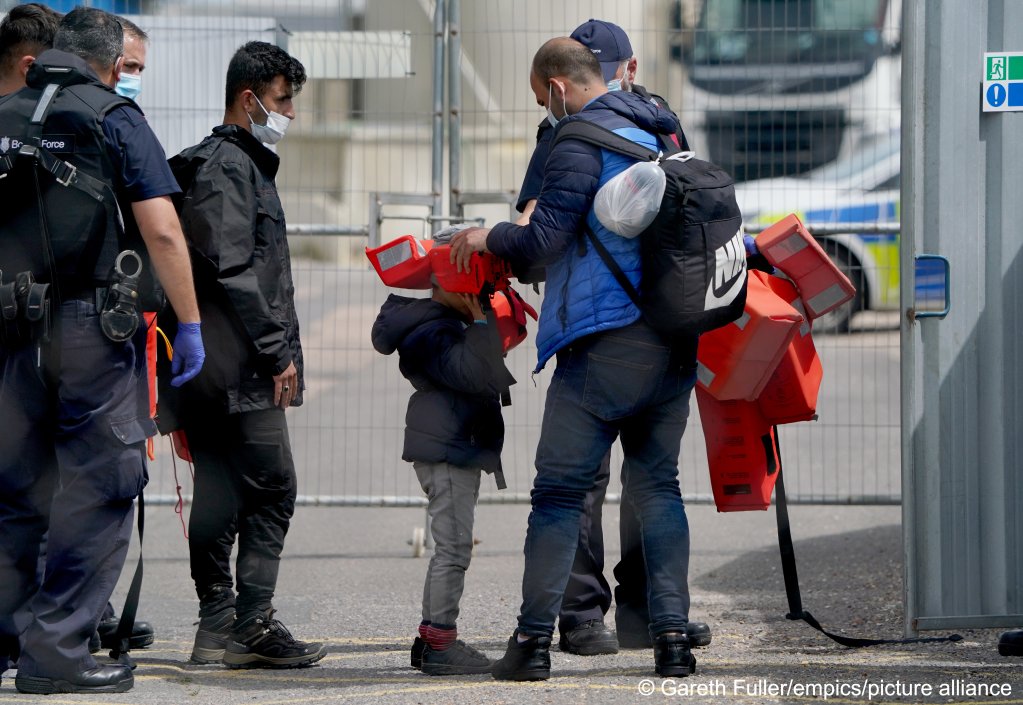 Tim Naor Hilton, chief executive of Refugee Action told inews that "the government's obsession with trying to build Fortress Britain has created a people smuggler's dream."
Clare Moseley from the Care4Calais charity working in Calais with migrants there said that if the British government "really wanted to combat people smugglers, it would create a safe way for refugees to claim UK asylum without risking their lives in small boats." Moseley added that if such safe routes existed "people smugglers would be put out of business overnight."
The UK government continues to repeat, however, that people should claim asylum in the first safe country they arrive and leaving France for Britain is not something they want to incentivise in anyway. In mid-June, during Refugee week, a Minister at the Home Office, Chris Philp, the Immigration Compliance and Justice Minister, said the UK had "over the last five years … resettled more refugees than any other European country."
Philp said the UK was working on strengthening resettlement routes and he hoped that would "break the deadly business model of people smuggling gangs who use illegal routes to help economic migrants jump the queue, stopping us from properly supporting those in genuine need of protection."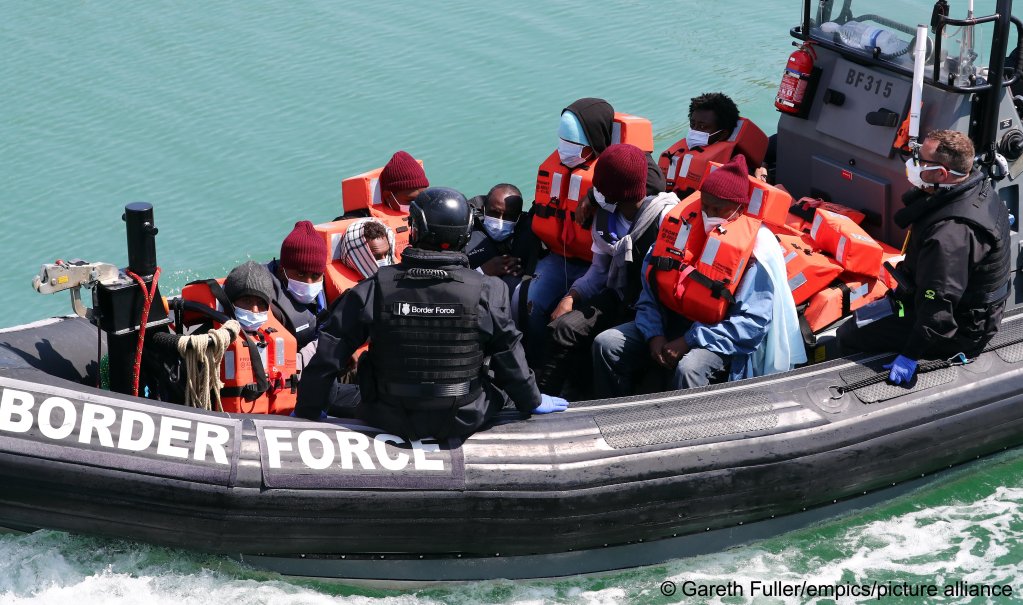 UK immigration figures
According to a government paper relating to its new plan for immigration, 32,000 illegal attempts to enter the UK illegally were prevented in northern France in 2019. 16,000 illegal arrivals were detected in the UK.
In the summer of 2020, the numbers of those trying to enter the UK by small boat were aged between 18 and 39 and 87% of them were male. Interestingly, in 2019, according to the UK government just 11% of those entering the UK arrived by small boat, 51% by lorry and 32% by plane without documentation. By 2020, these numbers had completely reversed.
In 2020, 50% of those entering the UK without documentation was by small boat, 32% by lorry and 14% by plane. The UK government describes its caseload of those making asylum applications as "unsustainable."
The numbers of those awaiting an initial asylum decision at the end of 2020 rose to 52,000 people with 109,000 claims in the system all together. 64,000 people were receiving asylum support in the UK in spring 2021. According to the government paper, the asylum system as a whole is cosinting the UK taxpayer over one billion pounds, about €1.16 billion.