A young Afghan man was taken into custody as he was preparing the paperwork for his wedding. He was deported to Afghanistan as part of a collective deportation on Tuesday, despite the deteriorating security situation in the country, leaving his fiancé in shock.
On Friday, July 2, 23-year-old Said M. was arrested in the Kelheim district office, close to the Bavarian city of Regensburg in Germany, as he was picking up a document for his planned wedding. When M. had to present his passport to the registry office as part of the process, he was taken into custody immediately and remained in the Eichstätt detention center until his deportation.
He was returned to Afghanistan as part of a collective deportation that took place at Hannover airport on Tuesday, according to the state's Refugee Council.
A group of people demonstrated against the deportation at the airport amid a strong police presence. Despite the efforts of protesters, the flight took off as planned and 27 men were returned to Kabul, including M. It was the 40th deportation flight from Germany to Afghanistan since December 2016.
Deportations to the country have become increasingly controversial in wake of the deteriorating security situation due to the withdrawal of NATO troops.
Deportation despite integration
M. came to Germany as a minor in 2015, and although his asylum application was rejected in 2019, he was able to build a life. He speaks fluent German, is engaged to 20-year-old Elisabeth T., a German national from Regensburg, and was about to begin his apprenticeship in geriatric care.
According to his lawyer, Philipp Pruy, M. had two traffic offenses for driving without a license, but there were no entries for violent or drug offenses. In this case, the fine had long been paid, but this has ultimately resulted in his deportation to Afghanistan.
Pruy notes that M. "has integrated very well in Germany." He finished high school, worked continuously as a landscape gardener during his asylum procedure and had a permanent training position in a Regensburg nursing home from September 1, 2021.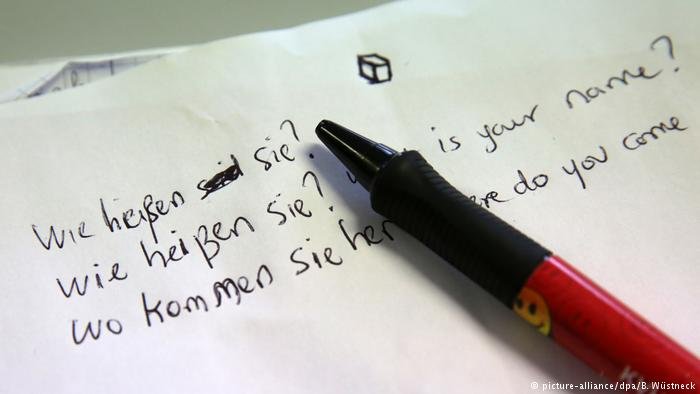 Referring to M.'s qualities, the Bavarian Red Cross, who offered him the traineeship, wrote: "It is currently difficult to find qualified, empathic, socially competent, resilient and motivated trainees due to the lack of nursing staff," noting that M. was an ideal candidate for the position.
Even if his efforts to integrate -- by learning the language fluently and filling a much needed care role -- do not directly influence his asylum application, Pruy points out the significance of this on a political and human level. 
Obstacles to marriage between Germans and foreign citizens
Officially, only rejected asylum seekers who committed a criminal offence will be deported to Afghanistan. And although his past traffic offenses are being used as a fig-leaf for his deportation, "many deportations also affect clients who have not committed any criminal offenses," Pruy explains.
According to Pruy it is also generally easier to deport individuals who are obeying the rules i.e. turning up to appointments regularly. It is easier for authorities to get hold of the law-abiding individuals, the lawyer explains.
In Germany it is necessary to provide extensive documentation to be eligible to marry, this includes a birth certificate, a passport, a citizenship certificate and a 'certificate of no impediment' from their home country. These documents can be very difficult for refugees or migrants to provide and they may also be afraid/unable to enter the embassy of their country of origin. This is the process M. was going through as he got deported.
After marrying a German citizen, deportations can only occur in exceptional cases. Pruy says he has noticed a very clear approach from his years of work in this area, where the immigration authorities try to create a case for deportation before they can get married. He claims this is done to prevent migrants gaining further residency rights through their marriage. He adds that this is "absolutely common practice" in Bavaria.
It appears that this approach is primarily designed to prevent the possibility of sham marriages, however it primarily deters inter-cultural couples from building serious relationships and starting families -- presenting an additional hurdle to integration. "In my opinion, this is expressly politically desired by the Bavarian state government," Pruy tells InfoMigrants.
Deportations continue despite the worsening security situation in Afghanistan
Since the withdrawal of NATO troops from Afghanistan, the security situation has been rapidly deteriorating in the country. However, Pruy notes that in relation to the deportation of asylum seekers, "the worsening of the security situation, has been ignored both by the Federal Office for Migration and Refugees and the administrative court".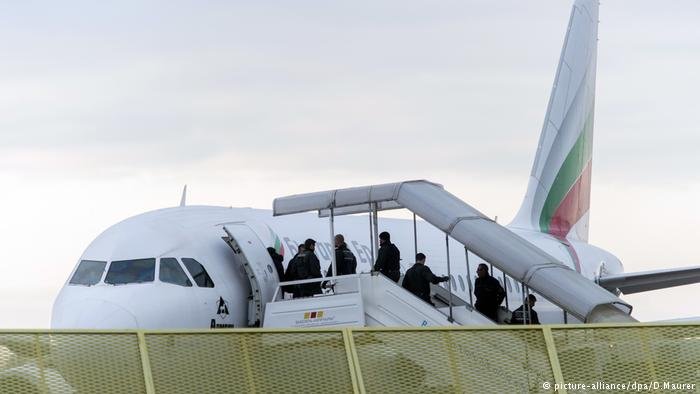 Islamuddin Juraat, the spokesman for the Afghan Ministry of Refugees and Repatriation, states that while Afghanistan has taken in deported migrants under the Afghan immigration agreement with the European Union, which states that there are safe areas in Afghanistan, the situation is now very different. "There is no safe place," he tells InfoMigrants Dari. "We spoke to EU officials in Kabul and asked them to revise the agreement and stop deportation to Afghanistan."
Another returnee, Mohammad Jafari, was deported to Afghanistan from Austria via Germany after living there for six years. In an interview with DW, he explains that since arriving in Kabul he has not received any support from the Austrian government. "I come from Ghazni Province. I have no one in Kabul. My family lives in Iran… The situation in our province is bad and I cannot go to Ghazni," he says. 
Most who are forcibly returned face a very uncertain future and are put in a precarious situation upon their return. Juraat says that there is a lack of support for deportees when they arrive in Afghanistan. Accommodation is provided in Kabul for two weeks before they have to return to their original provinces. He tells InfoMigrants that "the situation in Afghanistan is very bad now and these people cannot return. If international organizations do not help them, there is no other source to assist them."
Reza Shirmohammadi contributed to reporting