The vaccination campaign is underway in Turkey, but migrants face an especially large number of challenges on the road to immunization. The government has been keeping a low profile on the issue.
The battle to contain the coronavirus pandemic in Turkey has already seen more than 57.5 million doses of COVID-19 vaccine administered so far. Over 37.7 million people have received their first doses and 20% of the country's 84.3 million people have been fully vaccinated, according to official figures released on Sunday, July 11. Migrants and refugees, who number more than three million in Turkey, are officially entitled to the same health care services as all other citizens, including access to vaccinations.
But in practice, countless challenges mean that migrants and refugees have poor access to COVID vaccines. S.G.* is a beneficiary of international protection. She earns her living as an interpreter, mainly for courts and hospitals. A migrant who came to Turkey from Iran seven years ago, S.G. told InfoMigrants that the language barrier creates a significant challenge for many migrants and refugees.
Refugees lose out due to language barriers
"There are some who have no phone, no access to the Internet or can't even read or write," says S.G. "The program for booking appointments is in a language they are not familiar with. In the hospital, the form is only provided in Turkish. Many people are reluctant to go to hospital because of legal problems or previous experiences of discrimination." 
"In particular, those with chronic illnesses and refugees over 65 feel the need to be vaccinated. Among younger migrants there is often uncertainty, for a range of reasons. Some don't want to be vaccinated until they are in a third country where they intend to migrate to," S.G. says.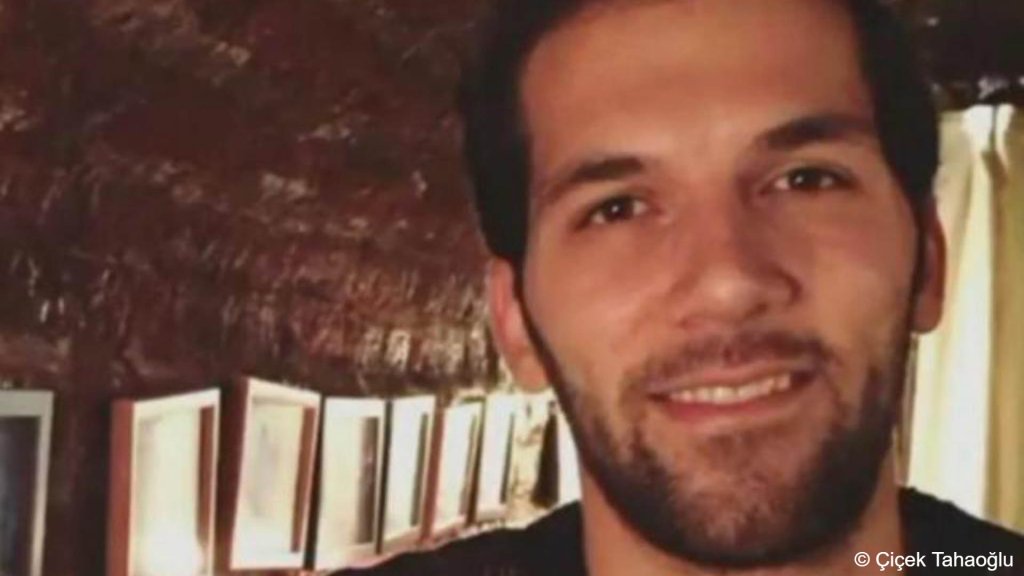 Fars Khatab, a migrant who has been living in Turkey for three years, says that he and his wife will get vaccinated as soon as it's their turn. Khatab is 30 years old and works as a journalist. He is also continuing his studies at Istanbul University -- in 2011, his education was interrupted by events in Syria.
Khatab also confirms that many refugees have language problems because the booking system is not in Arabic. "And this is despite the fact that these days in Turkey there are Syrian TV stations that broadcast in our language," he says.
In some cases vaccination simply does not happen because of information gaps and ignorance. This was the case with Hasne Elyasi, a young Syrian who arrived in Turkey nine years ago, when she was just 11 years old. Today she lives in slum conditions, sharing a place with 13 others in Balat, a suburb on the Golden Horn of Istanbul. She only found out by speaking to InfoMigrants' reporter that she had a right to be vaccinated.
Elyasi's mother Sabha is 43 years old. According to vaccine prioritization rules, she is now eligible, but she does not want to be vaccinated. "They have tested me and that showed that I was not sick. So I also don't need to be vaccinated," she explains. Every day, Hasne tries to persuade her mother that it is important to be vaccinated.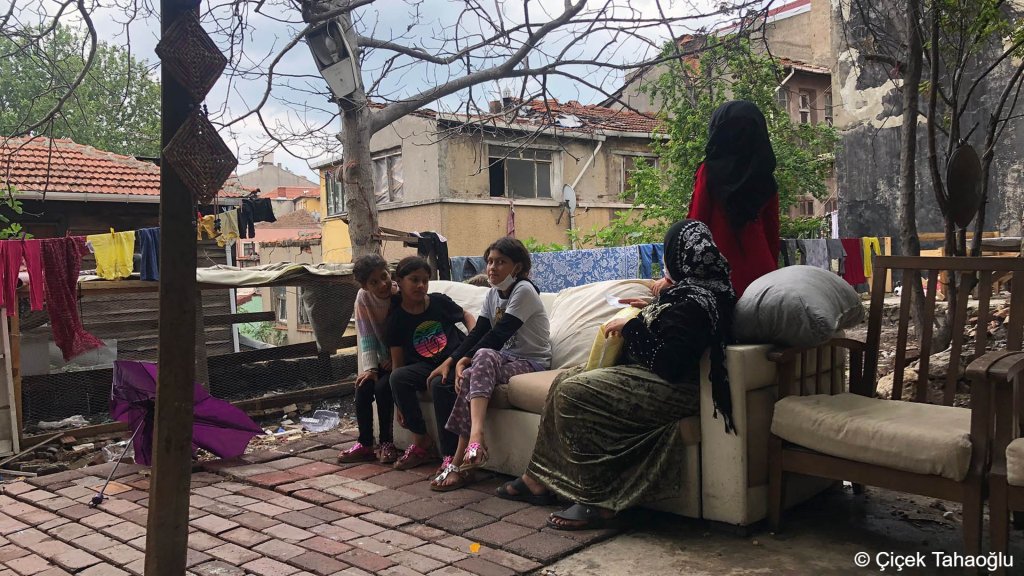 Yasin: Vaccine refusal a major problem
Health expert Yesim Yasin points out that uncertainty surrounding vaccination is common among migrants and refugees. But she says the same problem is affecting the general population in Turkey and even the rest of the world. She notes that "vaccination refusal" would be among the 10 most difficult global health challeges for the World Health Organization.
Yasin says that Turkey has offered exemplary, equal access to those with temporary protection status. "However, the problem is that there is not enough education. And also, vaccinations are only carried out in hospitals. And the booking systems there are not currently in Arabic," she explains. She recommends that vaccinations be carried out by the Migrant Health Center because this also offers services in several languages, including Arabic.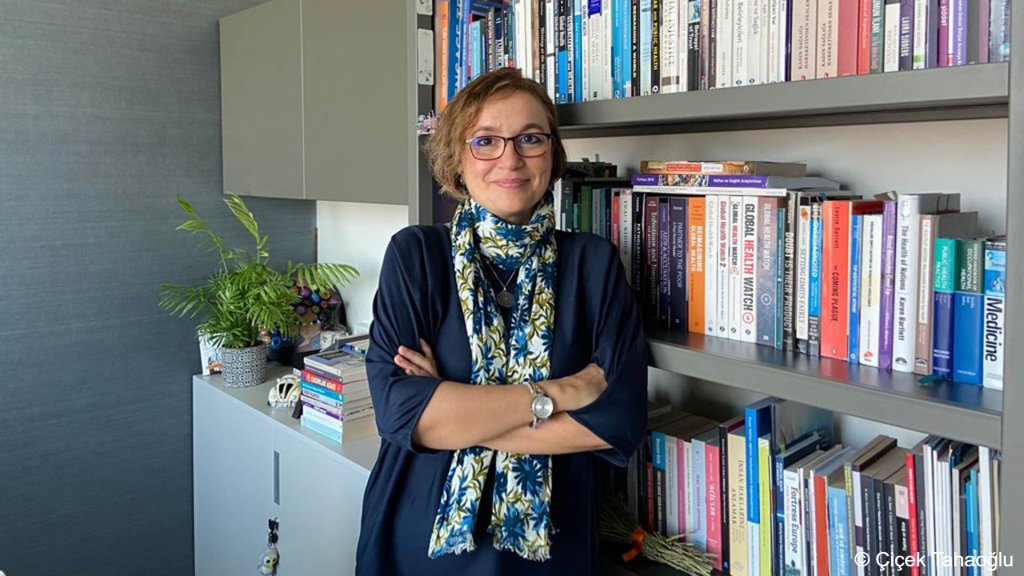 "Since the start of the pandemic, public institutions as well as non-government organizations have been publishing leaflets and posting explanatory videos on social media networks in different languages. But not everyone has access to the Internet. Migrants and refugees are already disadvantaged when it comes to health services. So for them, the planning would have to be more involved."
Unregistered migrants remain unvaccinated
There is little information about whether unregistered refugees are to be vaccinated in Turkey. In April 2020, the presidential office decided that everyone should have free access to health services. But the reality is different. Migrants who are "illegally" in Turkey – those who are not registered with the authorities – have barely any chance of accessing coronavirus services.
Yasin believes one problem is that medical staff in hospitals are required to report unregistered migrants. "Despite the presidential decision, the mandatory reporting requirement was not lifted. So I don't think that migrants will end up taking advantage of these services because they are in fact scared."
There is another problem, S.G. says: many refugees who have been treated in hospital for a coronavirus infection would have been sent large bills which they are often unable to pay. "This has happened to us many times. They forced someone I know to sign a loan agreement, and today he still has to pay off his bill for 33,000 Turkish liras to the hospital."
Many migrants do not manage to obtain a so-called HES Code, S.G. adds. The code allows the Turkish health ministry to trace contacts within Turkey. Due to the pandemic, the code has to be produced when requested, for example on public transport.
"Unregistered people and refugees with protection status often find it hard to get an HES Code. There have been people who have popped up, who have sold the Code to refugees for ten lira. That is actually illegal," S.G. says.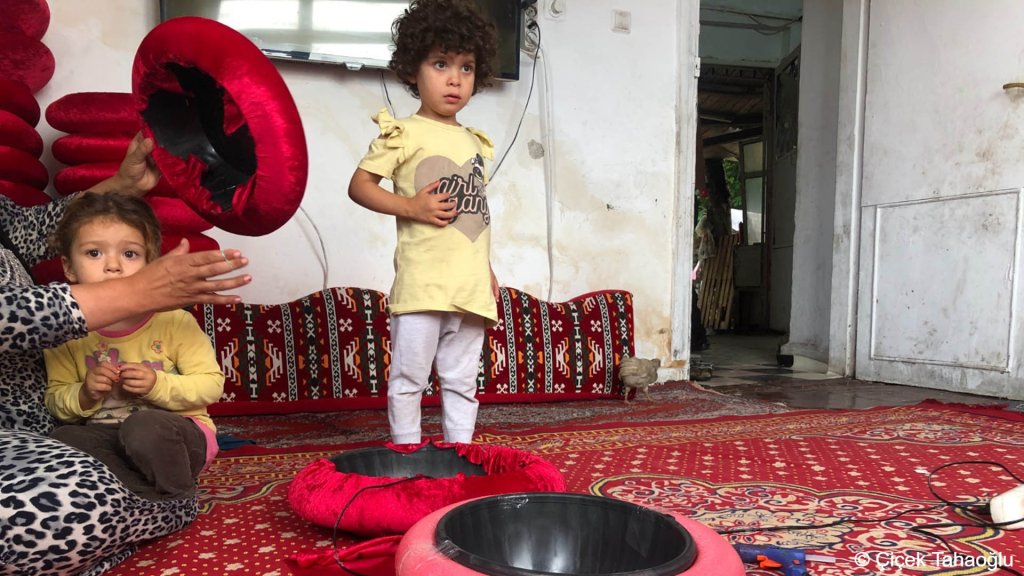 Government keeps a low profile
The health ministry passes on hardly any data to the public or non-government organizations, so there is no clear picture of how migrants and refugees are affected by the pandemic and to what extent they have been integrated into Turkey's vaccination campaign.
Yasin stresses that access to vaccines for everyone is a fundamental human right and points to the importance of vaccinating the whole population if the pandemic is to be overcome.
Author: Çiçek Tahaoğlu
Translation: Marion MacGregor
*The initials S.G. are used to protect the privacy and security of the individual.