Tens of thousands of Indians, mainly Sikhs from the Punjab region, live and work in Italy's Pontine Marshes. Most live like slaves, in spite of ongoing efforts to bring attention to the problem.
Balbir Singh worked on a farm in the Pontine Marshes around Latina, south of Rome. For six long years he suffered in slave-like conditions, tending cattle.
"I was working 12-13 hours a day, including Sundays, with no holidays, no rest," Singh told the news agency AFP. The farmer paid him €100 to €150 a month, he said – that's around 35 cents an hour. The legal minimum for farm workers is around €10 an hour.
In March 2017, police raided the farm after Singh appealed to local Indian community leaders and an Italian rights activist for help on Facebook and WhatsApp.
They found him living in a caravan, with no gas, hot water or electricity, and eating the leftovers that his boss either threw in the bin or gave to chickens and pigs. He had to wash in the stables, with the same hose he used to clean cattle.
It had been made clear to Singh he should not complain about the situation.
"When I found a lawyer ready to help me, (the owner) told me... 'I'll kill you, I'll dig a hole, throw you in it, and fill it up'... he had a gun, I saw it," he told AFP.
Singh said he was beaten up a couple of times and had his identity papers taken away.
His former employer is now on trial for exploiting his workers. Singh himself has been forced to move to a secret location because he is afraid of retribution.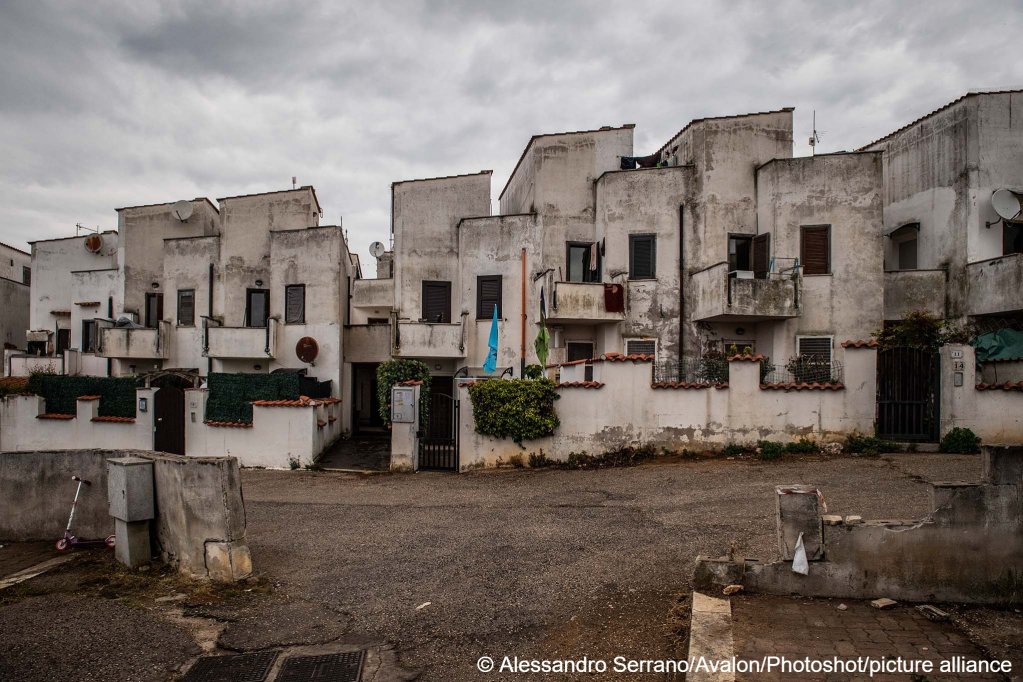 Picture of exploitation
Singh's experience of mistreatment and exploitation is shared by many other migrant farm laborers in the Agro Pontino and elsewhere in Italy.
The UN's special rapporteur on contemporary forms of slavery estimated in 2018 that more than 400,000 agricultural workers in Italy risk being exploited and almost 100,000 likely face "inhumane conditions," AFP reports.
Sometimes, these conditions have been linked to deaths of migrant workers. In June in the southeastern Apulia region, a 27-year-old man from Mali collapsed and died after working a day in the fields in temperatures of up to 40 degrees Celsius. The government subsequently imposed a ban on farm work during the hottest hours of the day in Apulia. 
The Agro Pontino, a center of greenhouse farming, flower cultivation and buffalo mozzarella production, has attracted migrant laborers since the mid-1980s. Today, between 25,000 and 30,000 Indians live and work in the region, according to Marco Omizzolo, the well-known activist who helped to free Singh.
The migrant workers are effectively the slaves of so-called "caporali", the gangmasters who recruit farm laborers on behalf of land owners. Under the caporalato (forced labor) system, the workers are typically offered contracts, but are then paid for only a fraction of their work.
"You may work 28 days, but they'll mark only four on your pay slip, so at the end of the month you may get €200, €300," Omizzolo told AFP. "Formally, it is all by the book," he added.
I had never experienced such exploitation: tent cities that looked like concentration camps, dirt, grueling shifts under the scorching sun.
Yvan Sagnet, an activist and writer who has been knighted for his work to end modern slavery in Italy's agricultural sector, experienced these inhumane conditions when he went to pick tomatoes on a farm in Puglia, in southern Italy, in 2011. 
"I did not expect something like this, even in my own Africa I had never experienced such exploitation: tent cities that looked like concentration camps, dirt, grueling shifts under the scorching sun, crammed trips in minibuses to reach the fields," Sagnet said in an interview in the Italian news website The Post Internazionale.
"We were exhausted by the work and the very low pay, living in the yoke of the corporali for all of our travel to and from the towns. Many people arrive in Italy believing they will find paradise, they don't imagine what is behind it."
Also read: New report denounces labor conditions for agricultural migrant workers in Italy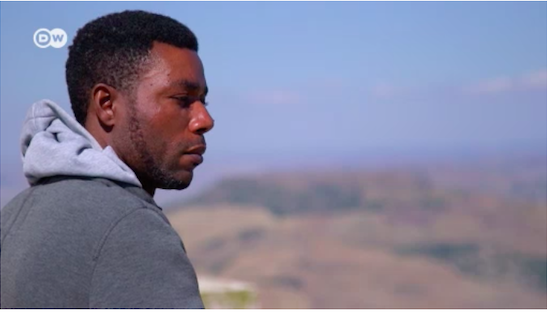 Drugs to kill the pain
Sometimes, the reality for migrant workers is even more grim. There is plenty of evidence that the use of opioids – painkilling drugs – is widespread among the Indian community.
A recent police operation in the town of Sabaudia led to the arrest of a doctor who allegedly prescribed more than 1,500 boxes of Depalgos, a powerful painkiller containing Oxycodone and given to cancer patients, to 222 Indian farm workers. Latina chief prosecutor Giuseppe De Falco told AFP: "The drug presumably allowed them to work longer in the fields by relieving pain and fatigue."
The need to get by is exactly what led Amandeep*, an Indian from Punjab working in the Pontine Marshes, to chew opium poppy pods in the morning before starting his shift and to smoke heroin every evening when he returned. In a 2017 interview with Reuters, he explained that he had to pick watermelons for up to 13 hours a day with an aching back and under the hot sun. "A bit of opium helps you not to get tired … Too much puts you to sleep, I took just a little, only to work," he said.
Amandeep had arrived in Italy in 2008. He told Reuters that he had been promised a bright future by a labor agent, to whom he paid about €11,000 for a plane ticket and travel documents. He paid half the money up front and borrowed the rest from the agent, paying him back by working for almost nothing for seven months.
Eventually, Amandeep became addicted to heroin, which was and continues to be readily available and cheap. In 2015 he suffered a withdrawal episode which required him to be hospitalized, and he was prescribed methadone.
'It pays to fight'
The problem of exploitation of farm workers is well known by Italy's politicians. Thanks to a large protest movement started by Sagnet, Parliament finally made caporalato a criminal offence in 2016. It was under this law that Singh's employer was prosecuted.
But unions and activists say there are still too few checks and labor inspectors to enforce the law properly.
Omizzolo, who works with the Eurispes think tank, spent years researching farm labor abuse in the Latina area – some of it undercover. He lived for three months in Bella Farnia, a village mostly occupied by Indians, working incognito in the fields. In 2019, he too was awarded a knighthood in recognition of his "courageous work".
Like Singh, Omizzolo has also been forced to live under police protection, after several death threats. In 2016, he played a major part, along with the Flai Cgil trade union, in organizing the first strike of the Agro Pontino's Indian workers. Since then their hourly pay has risen from €3 or less per hour to around €5 – although this is still only half the legal minimum wage.
Omizzolo told AFP he recognizes that the working conditions are still far from ideal. But he said the protest made the Indians understand that "it pays to fight for your rights."
*Amandeep is a pseudonym
With AFP and Thomson Reuters Foundation