"Stress, nightmares and no future": this is the impact of Greece's latest twist in migration policy on one young Afghan asylum seeker. A new law passed in June means thousands like her could be left without a home or status, or held in detention as they wait to be sent back to Turkey.
A decision by the Greek government last month is already having an impact on the lives of asylum seekers throughout the country, whether they are in camps on the islands or in mainland facilities. On June 7, Athens unilaterally declared that all asylum seekers from Syria, Afghanistan, Somalia, Pakistan and Bangladesh could be sent back to Turkey because it was a "safe country".
What this means is that roughly two-thirds of asylum seekers in Greece are now rejected within days of their arrival, after an asylum interview lasting just a few minutes. A.B., a young asylum seeker speaking at a joint press conference of Greek asylum organizations on Wednesday (July 14), says migrants are being put under greater psychological strain.
"Since I passed this interview about Turkey, I never sleep, I always have nightmares about this," A.B. said. "I'm afraid about the decision that they're going to make about me, and I don't know how and when they will give us this decision. It really impacts hard on everybody's life in the camp."
"It's easy to make rules," A.B. added. "If you really want to know how this new rule affects refugees, come and be a refugee for one day and see."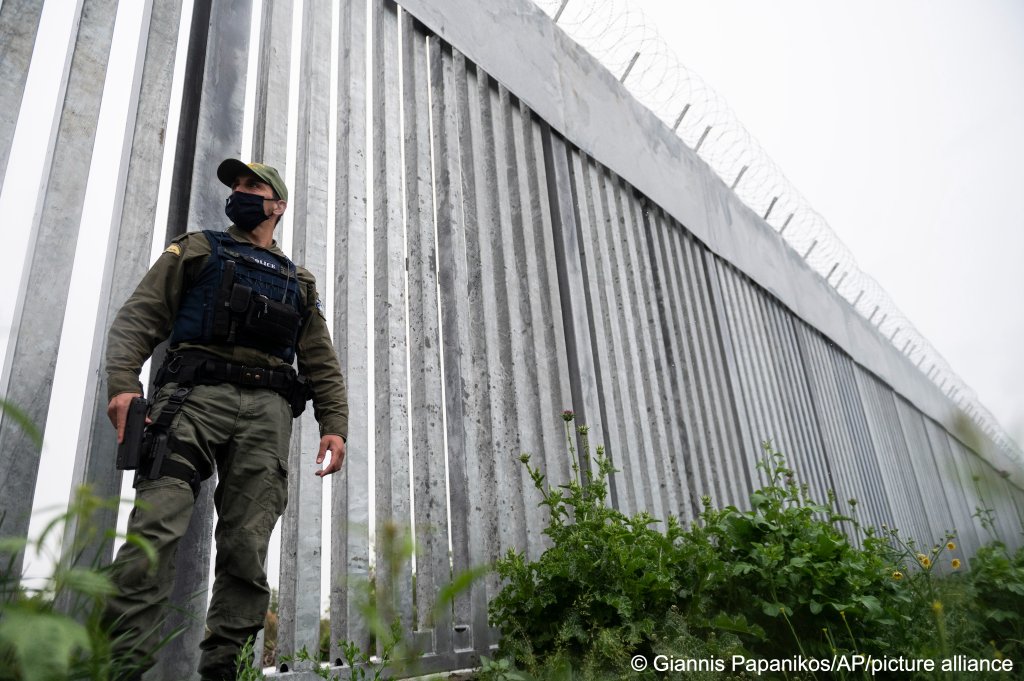 Black box
For the five nationalities included in the "safe country" policy, the authorities no longer consider the reasons for claiming asylum or how vulnerable the individual is. Everyone's applications are processed according to a formula – they are asked only about what happened to them in Turkey, not about the reasons they fled their country of origin, such as whether they were a victim of torture.
An effect of the new policy is that even strong grounds for asylum will have no bearing on whether someone is granted protection in Greece. This has been the case for Syrians who have been subject to the safe third country policy since the 2016 deal between the EU and Turkey. Last year, Somalis applying for protection in Greece had a 94% recognition rate, while for Afghans it was 66%, explained Alexandros Konstantinou from the Greek Council for Refugees.
The basis for the Greek authorities' decision to extend the list of nationalities considered safe in Turkey remains a black box – the government has kept its reasons and methodology to itself. Mariana Tzeferakou, a lawyer with Refugee Support Aegean, says the real aim is "refoulement (forced return to danger) at any cost."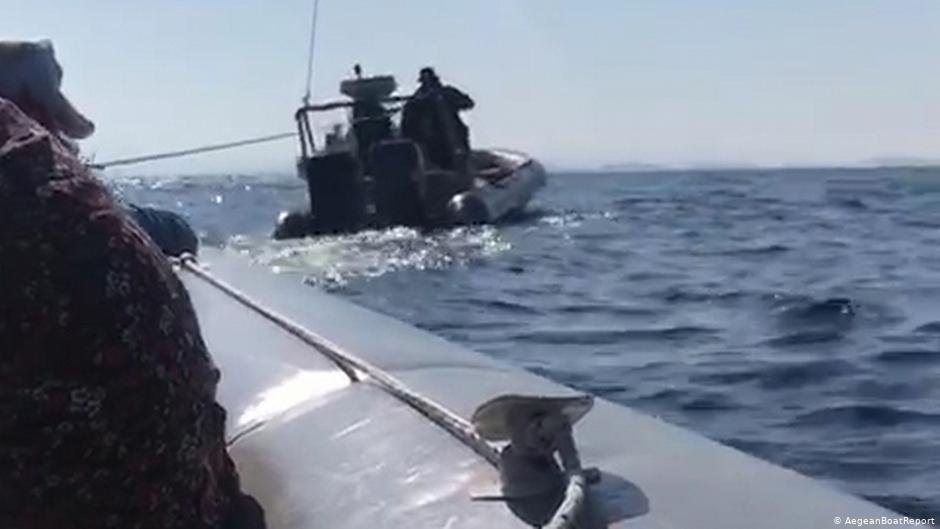 Bigger picture
Greek rights organizations say the new policy fits into a bigger picture which includes pushbacks of refugees, closed migrant camps on the Greek islands and so-called controlled centers on the mainland, and the creation of more detention places.
This week, more claims of pushbacks emerged with reports that Greek coast guard officials, at least one of whom was armed with a machine gun, forced a migrant dinghy approaching the island of Kos back towards Turkish waters. These reports are increasingly common, with Amnesty International recently describing pushbacks to Turkey as Greece's "de facto" border policy. The Greek government has denied the allegations.
Also read: Mitarakis: 'We are protecting our borders in line with international law'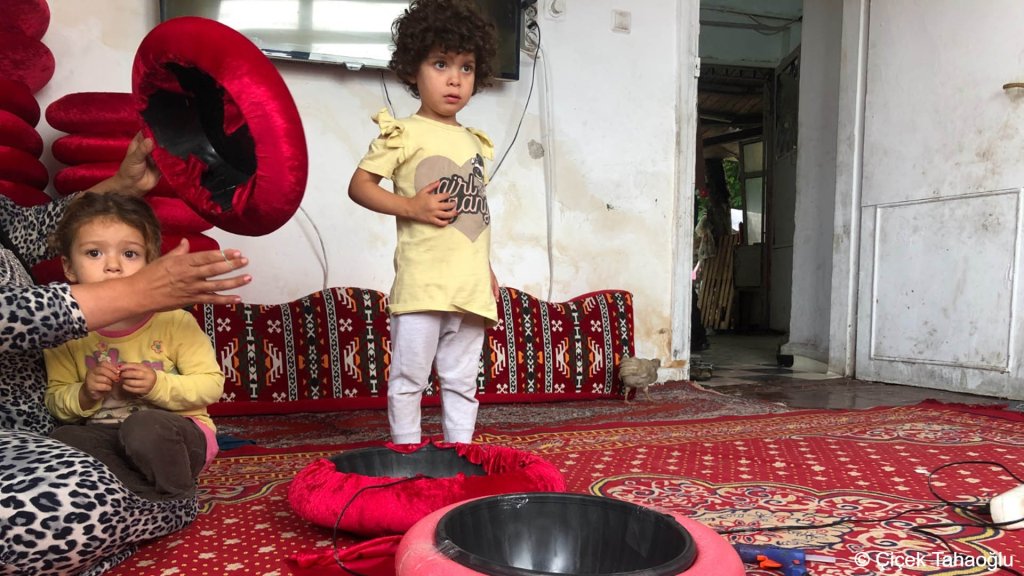 Turkey is not a safe country
Human rights and refugee advocates also insist that Turkey is not a safe country as it does not have an adequate asylum system or reception conditions for refugees. Refugees in Turkey face a risk of being returned to their country, regardless of the dangers they face, says Tzeferakou. Arbitrary practices of illegal detention, removals and forced returns are also well-documented.
35-year-old H.C. who has been in Greece for five years, expressed her frustration at the process. "They are playing politics with refugees," she said. "I see myself as a ball that Greece is shooting into Turkey and Turkey is shooting me to Iran, for example, and Iran is shooting me to another country. Everybody is tired of this situation."
For now, no one is being returned to Turkey, which has not taken back a single asylum seeker since March 2020 when the borders closed due to the pandemic. Greek law says that if a third country refuses to take back an asylum seeker, the authorities have to look at their application again and this time it has to be decided on its merits. While that may sound like good news for asylum seekers from Afghanistan and Somalia, Greek authorities appear to be disregarding the rule altogether: for over a year, Syrian asylum seekers have been denied access to a merits decision.
'You cannot see your future'
In practice, if an asylum seeker like A.B.'s application is deemed inadmissible on the basis that she can be returned to Turkey, she will become a "rejected asylum seeker," which means that she does not have the right to stay in Greece and risks being put in a pre-removal detention facility.
She told the press conference that the uncertainty was having an impact on everyone in the camp. "It's very hard to live in a situation where you cannot see your future."
"We don't know what will happen because […] there will be thousands of people that will be under this regime," said Konstantinou, from the Greek Council for Refugees. "Of course those people as rejected asylum seekers will not have access to benefits will not have access to the labor market and they will only have a very limited access to the healthcare system which is very important particularly in the pandemic crisis."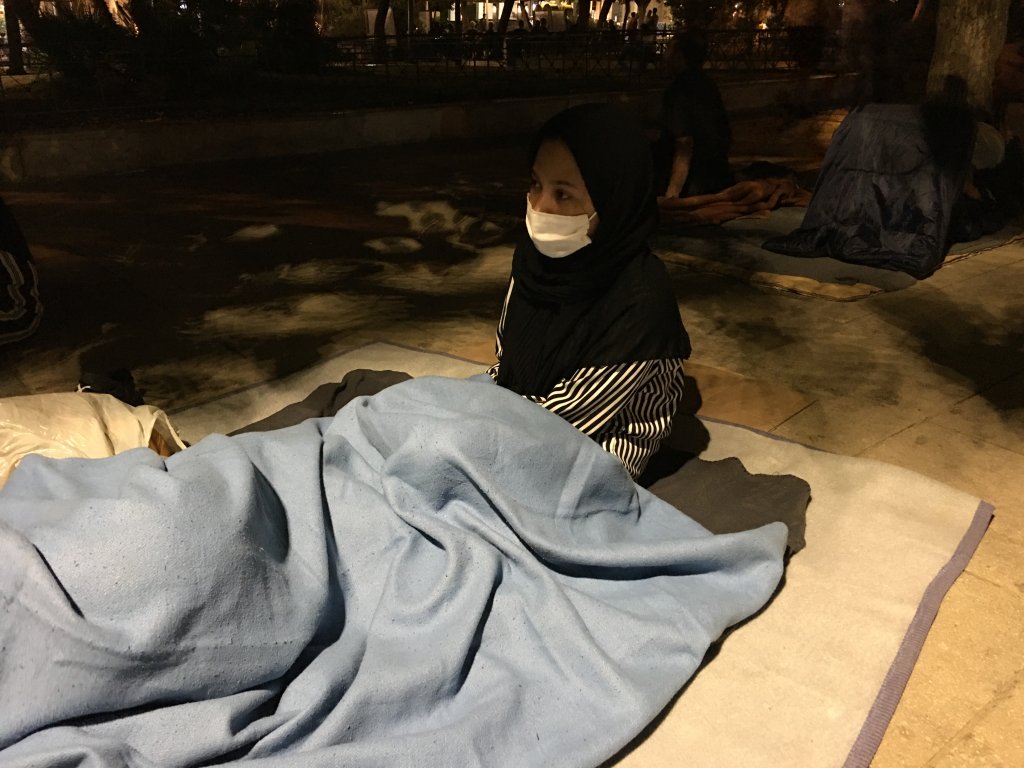 Boon for people smugglers
Last month 38 organizations wrote to the Greek government and to EU institutions warning that the decision would have serious negative consequences for refugees.
As well as concerns about threats to the rule of law and the rights of asylum seekers, Karl Kopp, Director of European Affairs with Pro Asyl, warns that the Greek government's policy will help to line the pockets of migrant smugglers and traffickers. He says those who are at risk of being returned to Turkey are likely to resort to trying to reach northern Europe "illegally" via the Balkans. "Now the profits of the smugglers will increase and the suffering and exploitation of refugees will also increase" he said.
Kopp called on Germany and other European governments to put pressure on Greece over its policy. "There is a resounding silence in Berlin and other capitals," he said.
For A.B. it is important that a silence on the Greek decision is broken. "We cannot clap with one hand," she said. "Refugees are like one hand and we need the other hand to come together to make a sound."
A.B. and H.C. used initials only for reasons of privacy and security