Italian lawmakers have approved renewed funding to train Libya's coast guard. The vote came just one day after the release of a report outlining the violence that migrants rescued by the coast guard face in Libyan detention centers.
Italy's lower house of parliament, the Chamber of Deputies, on Thursday (July 15) approved renewed funding for a training program for Libya's coast guard as well as other Italian military missions abroad.
The resolution, if greenlighted by the Senate, will increase Italy's engagement in the EU naval force Mediterranean operation (IRINI) that involves the training of Libyan coast guards and navy as well as operations against human smuggling and trafficking networks.
The vote came in the wake of a plea by several NGOs for Italy to stop financing Libyan authorities. Thursday's parliamentary session had been preceded by large protests on Wednesday in front of the Italian parliament. Over 100 migrant rights organizations including Mediterranea Saving Humans, Amnesty International, Arci and Open Arms had called for people to demonstrate against Italy's cooperation with Libya.
Amnesty calls out torture, forced labor
On Wednesday, human rights group Amnesty International released a scathing report on abuses of refugees and migrants in Libyan detention camps.
The report detailed the experiences of 53 refugees and migrants. Most of them were detained following their interception at sea by Libya's coast guard, which for several years has received training, vessels and equipment from Italy.
Amnesty International said that in the first six months of this year, more than 7,000 people intercepted at sea were forcibly returned to a Libyan camp. In these camps, the migrants "faced torture and other ill-treatment, cruel and inhuman detention conditions, extortion and forced labor." At a detention center in Tripoli, guards raped women and forced them into sex in exchange for essentials such as clean water, former detainees told Amnesty.
This echoes testimonies gathered by other rights groups and UN agencies that in recent years have described systematic abuse in Libyan camps, including forced labor, beatings, rapes and torture.
Also read: Libyan prisons: 'If you stay too long, the Libyans sell you and nobody knows what happens to you'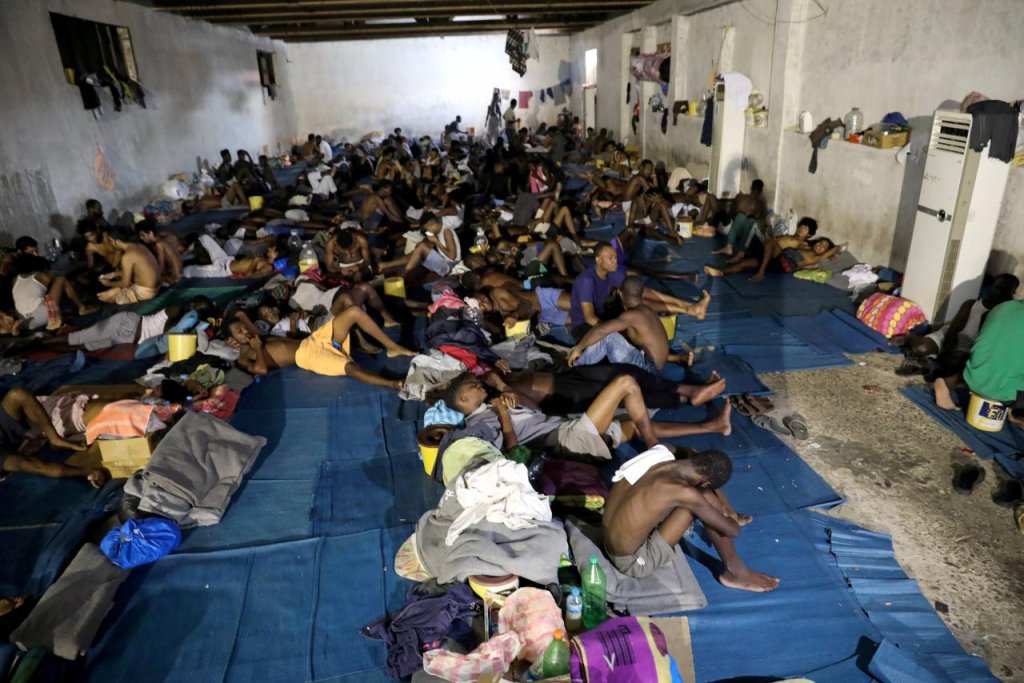 Italy's role
Several Italian coalition governments have supported the Libyan coast guard in hopes of curbing migrant departures from North Africa. Tens of thousands of migrants have crossed the Central Mediterranean in recent years and landed on Italian shores. Many of them are found ineligible for asylum by Italian authorities. Moreover, most other European Union nations have been largely unresponsive to Italy's repeated demands that they take in some of the asylum seekers, AP reports. Relocations to other countries from Italy have been stalling.
A recent case has brought renewed attention to Italy's role in supporting Libya's coast guard: In an incident reported by non-profit rescue group Sea-Watch on June 30, Libyan coast guards reportedly fired gun shots at a migrant boat in an apparent attempt to stop it from reaching Europe. The coast guard was using one of several vessels that the Italian government has donated to the Libyan authorities, along with other equipment, to help intercept Europe-bound migrants.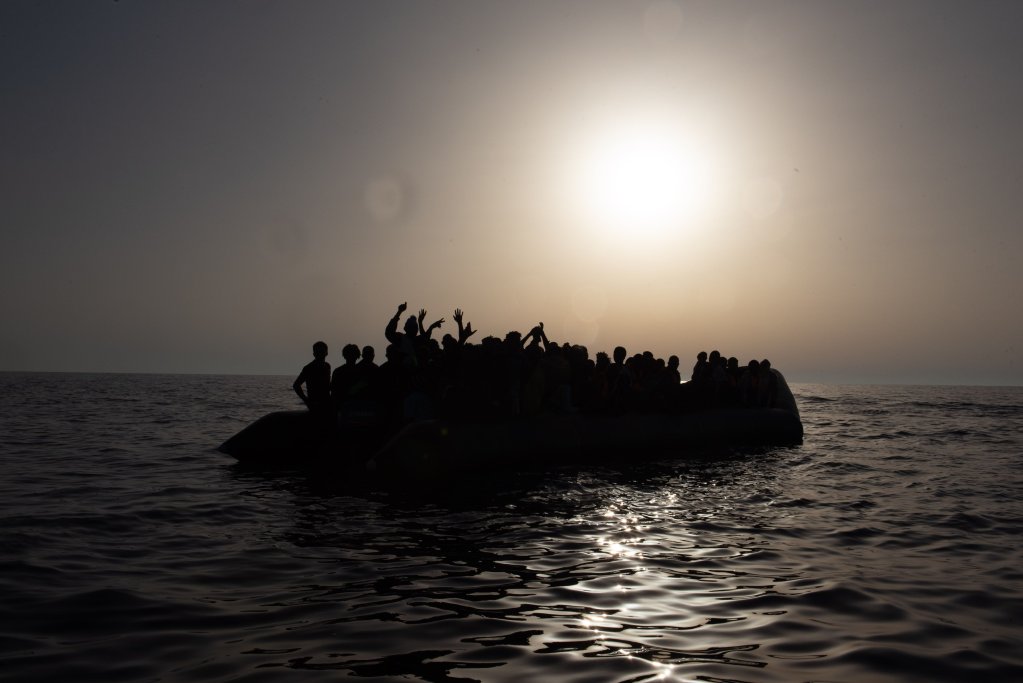 Italian opposition overruled
Thirty deputies, ahead of the parliamentary session in the Chamber of Deputies, had proposed a resolution to immediately suspend assistance to the coast guard, but they were overruled by a majority of Italian lawmakers who voted in favor of renewing the funding.
Among those approving more aid for the Libyan coast guard were politicians from the far-right Brothers of Italy, a party fast-growing in popularity, according to the AP news agency. Lawmakers from a small centrist party, Italia Viva, declined to vote on the Libyan aid.
One of those opposing government funding to Libya was far-left lawmaker Erasmo Palazzotto. He said that in Libyan-run detention centers, the migrants are "tortured, raped, killed or sold as slaves."
A similar position was held by Giuseppina Occhionero, a member of Italia Viva. "It's indispensable to exert the maximum pressure of Italy in preventing unacceptable, systematic violations of human rights and all that criminal conduct (aimed) at sinking boats of migrants by the Libyan coast guard,''' Occhionero was quoted as saying by the Italian news agency LaPresse.
Also read: Eluding Libya's coast guard: Fewer migrants make it to Europe on central Mediterranean