The brutal murder of a 13-year-old girl in Austria is at the center of a political debate on deportations to Afghanistan. Rights groups have accused the government of instrumentalizing the crime.
Despite the deteriorating security situation in Afghanistan, many EU countries are continuing deportation flights to Kabul. Rights groups and aid organizations have called for a halt in deportations due to the heightening instability in the country.
In Austria, the murder of a 13-year-old girl has become the center of a debate on asylum and deportation within the government coalition of the conservative ÖVP with the Greens. The girl, who came from a small town in Lower Austria, was found dead in Vienna in June. The four suspects are reportedly aged between 16 and 25 years old and are all from Afghanistan.
One of the suspects, an 18-year-old Afghan man, has been in Austria since 2015. He had previously been sentenced to three prison terms, his asylum application had been rejected and he was due to be deported.
In mid-June, shortly before the young girl's death, the Austrian Greens, who are in government together with Chancellor Kurz's ÖVP, were critical of the deportations in view of the worsening security situation. Justice Minister Alma Zadic previosuly spoke out in favor of examining developments in Afghanistan as to whether deportations to the war-torn country should be suspended. However these calls have since gone silent.
In a press conference on June 30, the Austrian chancellor, Sebastian Kurz, in light of the killing vowed that "there will definitely be no halt in deportations to Afghanistan and no relaxation of the asylum laws."
The Austrian government faced a huge backlash in January of this year when it deported three young girls to Armenia and Georgia, including a 12-year-old who was born in Austria.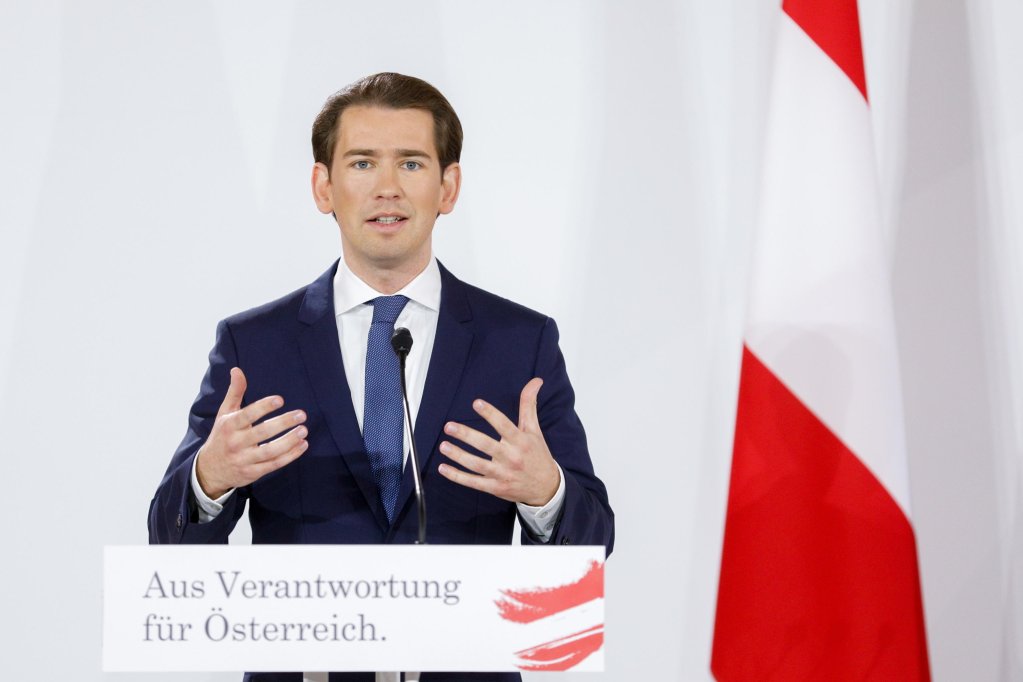 Dire consequences for asylum seekers in Austria
Kurz promised to do everything possible to ensure that the perpetrators are severely punished. "I think it is intolerable that people come to us, seek protection and commit such cruel, barbaric crimes," he said. 
The Greens declared their shock at the "gruesome murder", but pointed out that the details of the situation were still unclear. The Greens women's spokeswoman Meri Disoski did not classify the alleged murder in the context of criminal asylum seekers, but as a case of "male violence".
The right-wing opposition party FPÖ called for a push in deportations to Afghanistan and Syria. The new party chairman and former interior minister, Herbert Kickl, also called for asylum applications not to be allowed on Austrian soil. If a refugee has committed a criminal offense, an ongoing asylum procedure is to be terminated or the asylum status is to be revoked and an "evacuation abroad" shall be undertaken. 
Justice Minister Alma Zadić told the Austrian Newspaper Kronenzeitung that the asylum law had already tightened up in recent years. She added that "Our laws offer enough possibilities, we just have to apply them in a consistent manner," she added.
Afghan returnees facing greater risks
Rights groups have accused the government of ignoring previous demands for more preventative measures and resources to protect women, instead stirring up what they call generalized, racist prejudices against over 40,000 people of Afghan origin living in Austria.
The situation in Afghanistan has become increasingly dangerous since US President Biden's decision to withdraw US troops by the end of August. The move has emboldened the Taliban which has begun to retake lost ground, encroaching on the capital and deepening fears that the Kabul government could collapse.
Returnees to Afghanistan face a huge number of challenges and risks, with high unemployment, instability and stigma. In the current security situation, most will be unable to safely return to their provinces of origin. In many cases, those deported from European countries were well integrated individuals.
Reza Baher, the Deputy Spokesman for the Afghan Ministry of Refugees and Repatriation, explains that while aid programs for those who voluntarily return from European countries exist, the situation is far more difficult for those who are deported. "We don't plan to help those who are deported. We call on all European countries not to forcefully deport Afghan refugees". He adds that forced evictions can entangle them and make them more vulnerable to terrorist groups.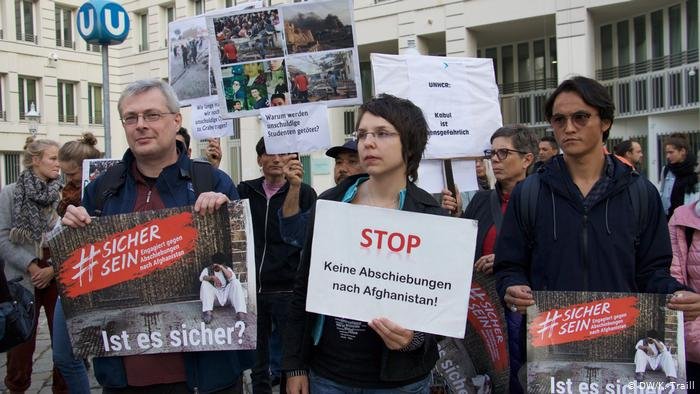 Rights groups accuse the government of diversion tactic
The huge shift in the political landscape since the brutal murder of the young girl has left little room for opposition to the deportations to Afghanistan. However, three groups -- the Asylkoordination Österreich, the association for autonomous women's refuges (Verein Autonome Österreichische Frauenhäuser), and ZARA Zivilcourage & Anti-Rassismusarbeit which focuses on antiracism and civil rights issues -- published a joint statement on June 8. 
The statement calls for an end to racist diversion tactics and for effective measures against femicides, pointing out that this was most likely the 15th femicide in Austria this year.
"The killing of a person or a woman is not a question of origin, religion or residence status, but rather the individual history and personal responsibility of the perpetrator. Here the killing of a young woman is being politically instrumentalized and a heavily racist attack has been launched on a population group that cannot defend itself against it -- that is disrespectful and reprehensible."
The letter also stresses that "deportation cannot be a punishment," pointing out that it would be unconstitutional to deport people to Afghanistan -- where they may face torture or death. Therefore, they argue, perpetrators have to be convicted in an orderly court process and serve their sentence in Austria.
Reza Shirmohammadi contributed to reporting