Turkish authorities again apprehended dozens of irregular migrants in the border province of Van, three days after a similar incident. The group comprised at least 113 migrants, state news agency Anadolu reported. Increased violence and the prospect of civil war in Afghanistan correlate with a rising number of Afghans seeking safety in neighboring countries.
The 113 Afghans, who were travelling on foot, were apprehended on Tuesday (July 20), Anadolu reported on the same day. "The gendarmerie apprehended the Afghans and handed them over to the responsible migration authority," according to German news agency dpa citing Anadolu.
The incident came just three days after Turkish authorities detained 133 migrants, including 58 Afghans, also in the province of Van.
According to dpa, many Afghans are currently crossing irregularly into Turkey from Iran amid the advance of the militant Islamist Taliban in in their home country. Citing estimates by human rights activists, dpa said more than 1,000 Afghans currently arrive in the Van province each day. 
The city of Van, located on the eastern shore of Lake Van, has a mostly Kurdish population of around 370,000. Is it some 80 kilometers and 130 kilometers away from the borders with Iran and Iraq, respectively.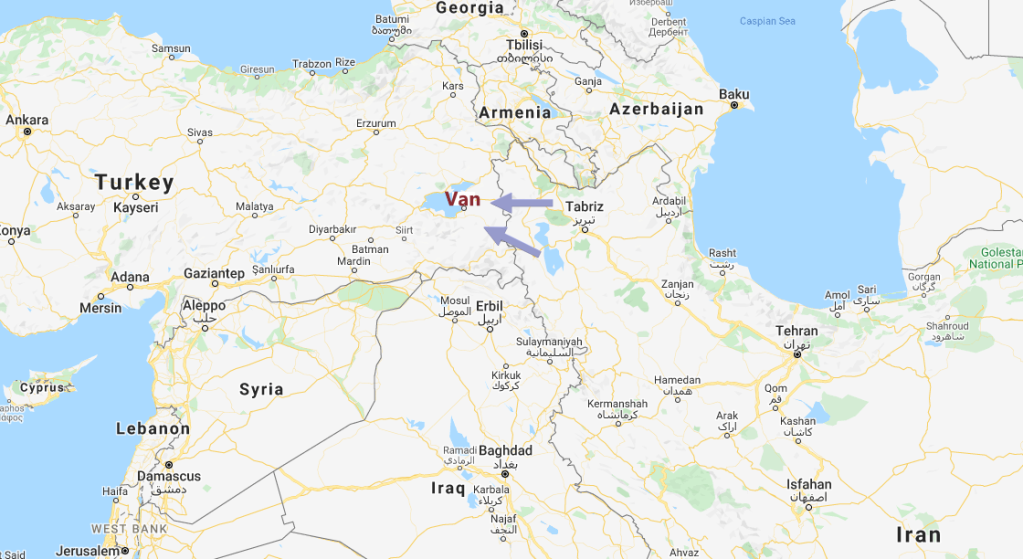 The border crossing from Iran to eastern Turkey is extremely dangerous. Earlier this month, at least 12 migrants died and many others were injured when a minibus in which they were trying to enter Van Province from Iran overturned and caught fire. Scores of migrants have also drowned trying to cross Lake Van in small boats.
Afghan exodus?
Earlier this month, a spokesperson from the Turkish interior ministry said that the videos which had been circulating "were not from Turkey's borders and did not reflect the truth."
According to the Turkish interior ministry, work is almost completed on the construction of security walls, observation towers, floodlights and wireless sensors along the country's 900-kilometer-long border with Iran and Iraq.
There have been growing concerns that violence between the Afghan government and the Taliban, prompted by the withdrawal of US and NATO forces, would lead to a new exodus of undocumented migrants from Afghanistan into neighboring Pakistan and Iran, as well as Turkey.
The UN refugee agency estimates that 270,000 Afghans have been displaced inside the country since January, bringing the number of people forced from their homes to more than 3.5 million.
In Turkey, Afghans are the second-largest migrant group after Syrians with between 300,000 and 500,000 people, according to estimates. The largest group are the approximately 3.6 million Syrians.
With dpa