German Chancellor Angela Merkel has called for more financial support for the relocation of Afghans who supported German troops during NATO's military missions. The Taliban has been rapidly advancing in Afghanistan, taking control of large parts of the country, forcing thousands of civilians to flee.
Anyone who had worked for the German armed forces (Bundeswehr) in Afghanistan since 2013 should "have the opportunity to come to Germany," Merkel told a press conference in Berlin on Thursday, July 22.
Merkel said she had called on the German cabinet to come up with pragmatic solutions, such as chartered flights for those Afghans who are eligible for relocation. "Nobody should be prevented from taking a flight because they cannot afford it," she stressed, adding that it is important "to give those who helped us so much a way out."
In late June, Germany withdrew its remaining troops from Afghanistan, alongside US-American forces and other allies of NATO's "Resolute Support" mission. The pullout marks the end of a 20-year military presence in the country.
Thousands of Afghans who supported international troops as interpreters, translators or clerks, however, remain in the country and face retaliation by the Taliban who perceive them as traitors, who helped foreigners in their "illegal" occupation.
Taliban fighters have already seized control of vast areas of the country since the pullout began, stretching the resources of Afghan government forces and creating a new wave of internally displaced people. The UN refugee agency UNHCR recently warned that a humanitarian crisis is looming in Afghanistan. An estimated 270,000 Afghans have been newly displaced since January 2021.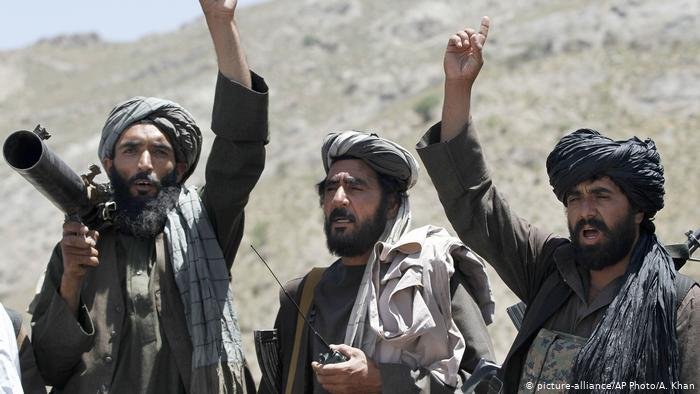 Relocation to Germany
In mid-June, the German government announced that Afghan local staff who worked for German troops and other German agencies in Afghanistan from 2013 onward may apply to come to Germany. Previous regulations had limited that time frame to the past two years only.
Since then the German government has issued visas for nearly 3,000 people, according to news agency dpa. Around 490 of them have worked for the Bundeswehr or German police – the remaining visas are designated for family members, on average five per person.
The process of relocation, however, is moving slow and the application procedure remains complicated. So far, visa-holders generally had to pay for their plane tickets themselves; and travel within the country to reach an international airport has also become increasingly dangerous.
Critics have also lamented the fact that Afghan locals who worked for subcontractors on German military bases, rather than those who directly worked for the Bundeswehr, are not eligible for the asylum program, DW reported.
Also read: Afghan Bundeswehr helpers arrive in Germany for asylum: report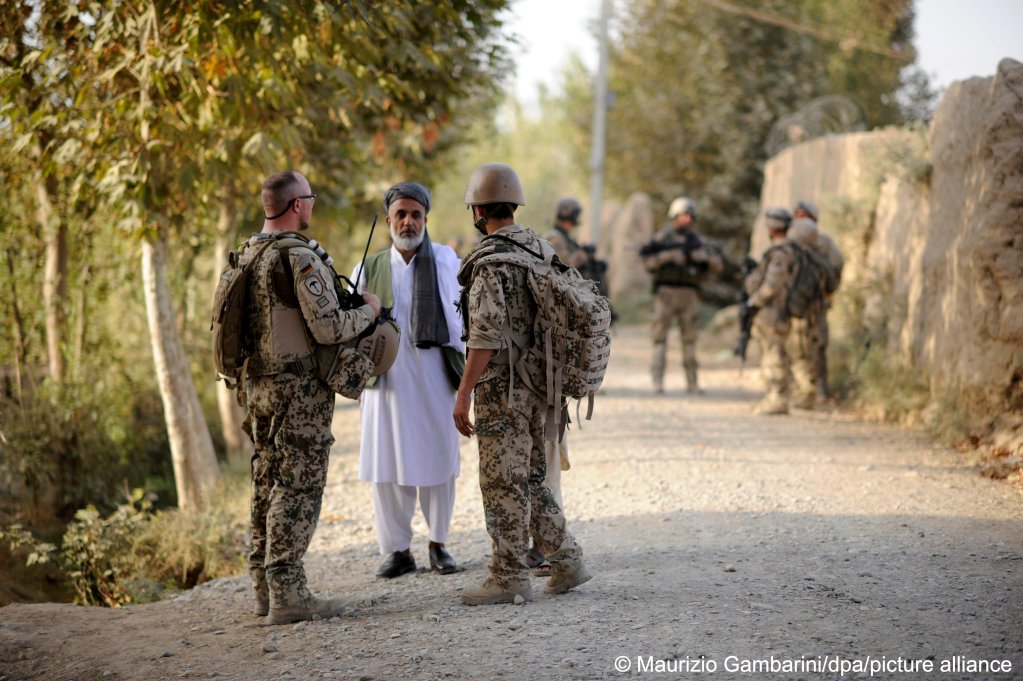 Deportations to be halted?
In light of the growing threat by the Taliban, Merkel called for fast and pragmatic solutions for the former workers. When asked whether Germany should welcome more refugees from Afghanistan overall, Merkel said: "We cannot solve all of these problems by taking everyone in."
Instead, she called for political negotiations so that "people can live as peacefully as possible in the country."
Meanwhile deportations to Afghanistan from European countries continue for the most part with the exception of Finland, Sweden and Norway whose governments recently announced they would temporarily suspend forced returns to the country.
Deportations of rejected asylum seekers from Germany, regularly the subject of heated debate and controversy, will continue for now, the government stated in mid-July. A spokesperson from the interior ministry said the government is not planning to end the practice.
Also read: Relocation of Afghan nationals who supported NATO troops: What you need to know
with dpa, EPD