The withdrawal of western troops from Afghanistan will lead to new "migration flows", Austrian Chancellor Sebastian Kurz has told German media. Deportations from Austria to Afghanistan will continue nonetheless, the head of government said.
In an interview with German daily BILD aired on Sunday (July 25), Kurz warned the European Union of a higher number of Afghan refugees and migrants heading to Europe.
Many Afghans are currently crossing irregularly into Turkey from Iran amid the advance of the militant Islamist Taliban in their home country, according to news agency dpa.
"It seems to us that improving the situation in Afghanistan is the better option" than taking in more Afghan migrants, Kurz said. He fears the situation could get "significantly worse" now that all foreign troops have pulled out. "Austria and Germany taking in a large number of people like in 2015 cannot solve Afghanistan's problems," he added.
Kurz said he was "very pleased" that the European and German migration policy has changed since the largely uncontrolled immigration in the second half of 2015. He called on other European Union member states to "get active" in order to "prevent similar conditions as in 2015 from happening again."
While many migrants and refugees who came to Austria since 2015 have integrated well, the migration flows since 2015 have also brought a lot of antisemitism, homophobia as well as people "not exactly upholding women's rights" to Europe, he said in the political talk format "Die richtigen Fragen" ("the right questions"), which was recorded on Friday. Kurz said he is worried about rising crimes rates in case more Afghan migrants should arrive in Austria.
Maintaining strict deportation policy
Reiterating his recent vow not to halt deportations to Afghanistan, Kurz in the interview with BILD announced a continuation of his deportation policy -- even if the Taliban will expand its control in Afghanistan.
"With all due respect, if people are forced to flee, I think neighboring states like Turkey or other safe parts of Afghanistan are definitely a better place than Austria, Germany or Sweden," he said. The landlocked central Asian country of some 32 million borders Pakistan, Iran, Turkmenistan, Uzbekistan, Tajikistan and China. It does not share a border with Turkey.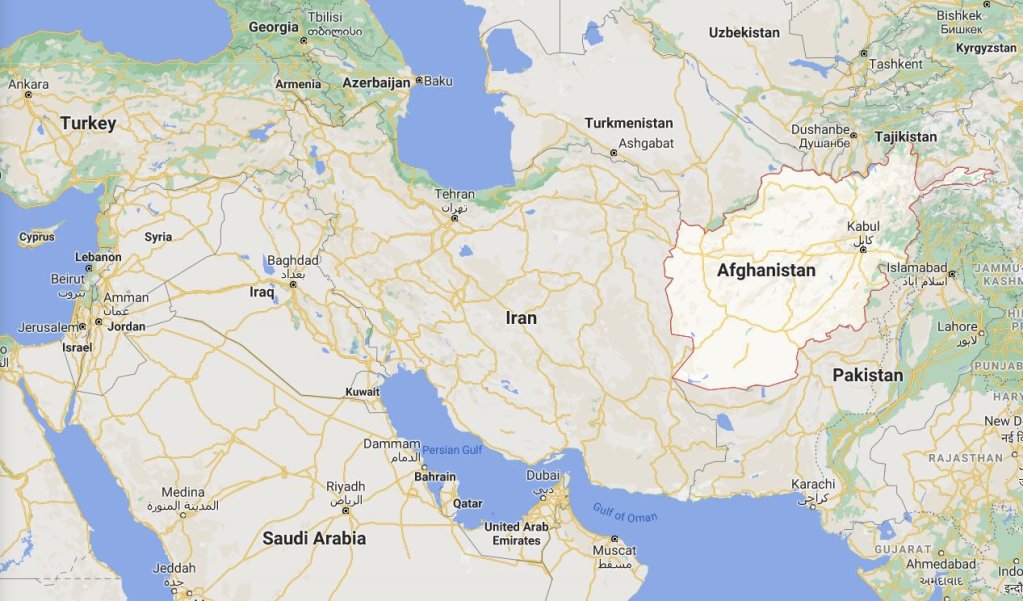 The brutal murder of a 13-year-old girl in Austria is at the center of the political debate on deportations to Afghanistan. Rights groups have accused Kurz' government of instrumentalizing the crime.
In the interview Kurz also stressed that Austria is ready to enforce deportations via third countries in case a person cannot be forcibly removed to the country of origin. However, European member states haven't agreed on anything in this regard yet.
Violence leads to increase in arrivals to Turkey
Lately, there have been growing concerns that violence between the Afghan government and the Taliban, prompted by the withdrawal of US and NATO forces, would lead to a new exodus of undocumented migrants from Afghanistan into neighboring Pakistan and Iran, as well as Turkey.
In a new report published Monday (July 26), the United Nations said that more than 1,500 civilians were killed in the first six months of 2021, almost half of whom were women and children. This constitutes the sharpest documented increase in killings for those months since the UN began keeping track of Afghan civilian deaths and casualties in 2009, according to the authors of the report.
Earlier this month, Turkish authorities detained around 250 mostly Afghan migrants in the eastern border province of Van in two separate incidents. Citing estimates by human rights activists, dpa said more than 1,000 Afghans currently arrive in the Van province each day. 
The UN refugee agency estimates that 270,000 Afghans have been displaced inside the country since January, bringing the number of people forced from their homes to more than 3.5 million.
With Reuters