Germany's capital Berlin has announced it wants to welcome 500 vulnerable people over the next five years, mainly Syrians and Iraqis. The people in question have sought refuge in Lebanon.
Berlin's senate has issued a decree that paves the way for Germany's capital city to take in people in special need of protection who have fled to Lebanon.
After "comprehensive coordination" between federal and state authorities as well as delays due to the coronavirus pandemic, the "state reception decree Lebanon" ("Landesaufnahmeanordnung Libanon") has now been issued in consultation with the federal interior ministry, according to a press release from Monday (July 26) by Berlin's senate.
Section 23, Paragraph 1 of Germany's Residence Act mandates that the distribution of specialty humanitarian residence permits requires the approval of the federal interior ministry -- decisions cannot be taken by states autonomously.
According to the press release, the Berlin House of Representatives had already decided in late 2018 to develop a reception program that would provide humanitarian help for particularly vulnerable groups.
First arrivals expected this year
Berlin's Interior Senator Andreas Geisel said Monday that the main focus of the scheme are families with children of Syrian and Iraqi citizenship currently staying in Lebanon. According to news agency epd, the program will take place outside the otherwise common asylum process. The beneficiaries, selected prior to the transfer, will not have to apply for asylum in Germany.
Geisel said that the selection process, which is currently being prepared, will be conducted by UN refugee agency UNHCR in accordance with its Refugee Status Determination (RSD) rules. Berlin's state police will then conduct a security check with support from federal security agencies. The first families are expected to arrive in Berlin later this year.
The current initiative isn't the first time that the city of Berlin, one of 16 federal states that constitute the Federal Republic of Germany, plans to take in vulnerable people from other countries.
In June last year, the senate of the city of 3.6 million passed a decree to bring 300 vulnerable refugees from Greece to Germany by June of this year to alleviate the "desolate humanitarian conditions" in Greek refugee camps such as Moria, then Europe's largest migrant camp.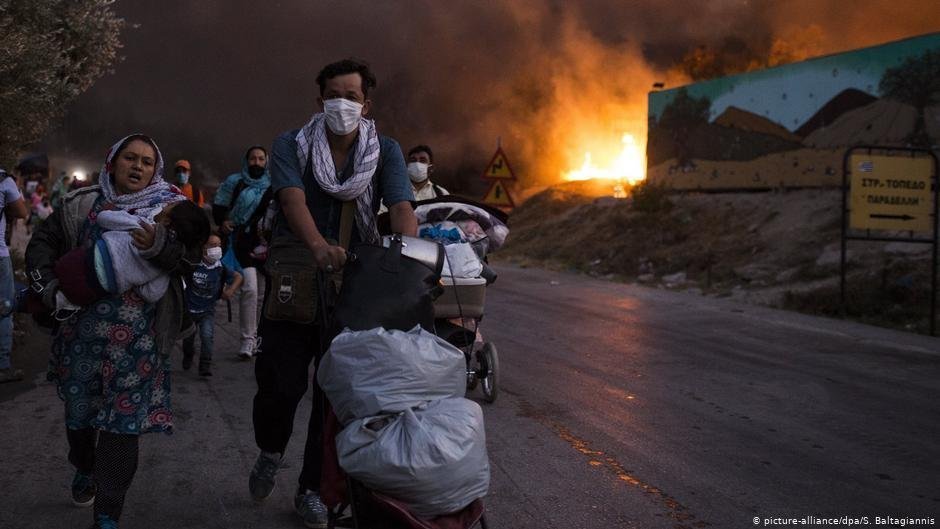 Aside from Berlin, the federal state of Thuringia volunteered to take in at least a few hundred migrants last year, too, but federal Interior Minister Horst Seehofer blocked the attempts, mainly by arguing that only a coordinated response at EU level could begin to address the situation. Other states also floated the idea of launching their own reception programs, but to no avail.
However, the ministry in the past approved other state-level reception programs like the ones that brought persecuted Yazidis to Brandenburg and Baden-Württemberg.
Berlin's new relocation scheme differs from the city's previous initiatives insofar as the people in question are outside the European Union. Relocating them would therefore not interfere with the rules of the Dublin Regulation, an argument that Seehofer's ministry had hitherto cited.
Until recently, Germany participated in an EU agreement to relocate thousands of vulnerable asylum seekers, including 1,600 unaccompanied minors and their relatives from the Greek Islands. Between April 2020 and April 2021, more than a dozen flights brought 2,765 people in need of protection from Greece to Germany, where the arrivals were distributed among the states. The last of the relocation flights, coordinated by the federal government, landed on April 22.
In late June, 33 European cities signed a declaration to establish the "International Alliance of Safe Harbours", whose members are united in their willingness to take in more refugees and migrants. The international alliance joined the German Safe Harbors coalition, which declared it would take in migrants and refugees rescued from distress at sea or stranded in overcrowded camps at the EU's external borders.
Crisis in Lebanon
The small nation of Lebanon hosts by far the largest per-capita number of Syrian refugees of any country in the world. Home to nearly seven million people excluding some 1.5 million Syrian refugees, the Mediterranean country has been experiencing its worst economic crisis since its civil war, which lasted from 1975 until 1990.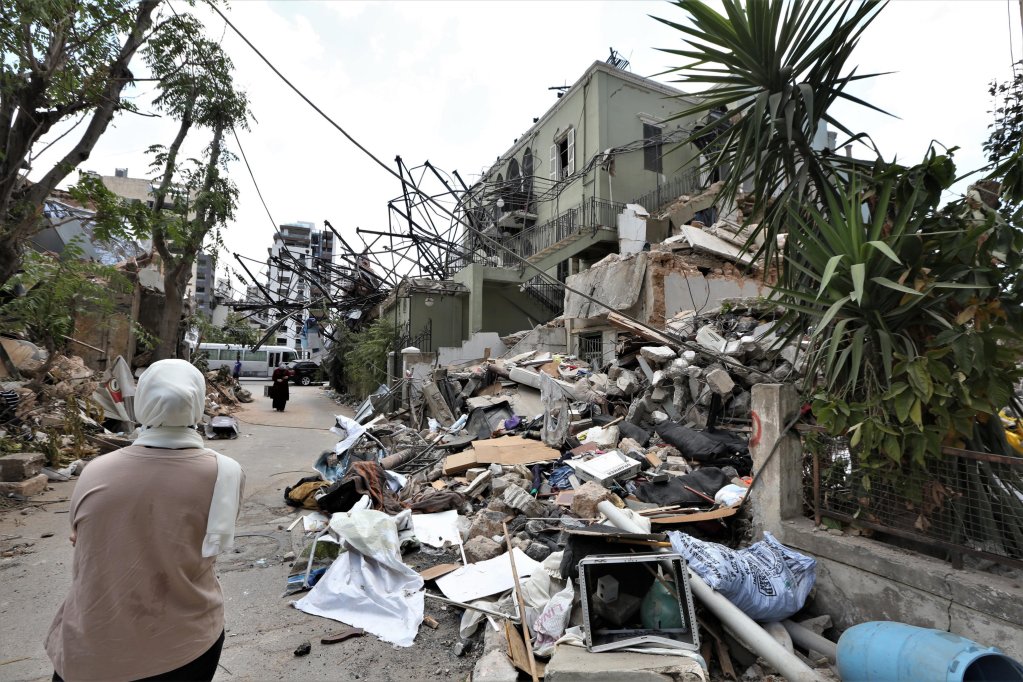 Exacerbated by the COVID-19 pandemic and a massive explosion at Beirut's port last year, which killed dozens of Lebanese and refugees, the crisis has deprived tens of thousands of people of their livelihoods while the local currency has lost about 90% of its value.
In March, Amnesty International said that Lebanese security forces committed "shocking violations", including torture, against some Syrian refugees in Lebanon over the past 10 years. And last December, an arson attack at a Syrian refugee camp in Lebanon led to the arrests of two Lebanese and six Syrian nationals.
In April, Human Rights Watch accused the Lebanese government of leaving refugees and migrants behind in its coronavirus vaccination strategy.
With dpa, epd