The UN High Commissioner for Refugees, Filippo Grandi, has called on countries around the world to defend the principles of the 1951 Geneva Convention Relating to the Status of Refugees. Various experts have expressed concern over the convention being ignored and habitually breached.
On the occasion of the 70th anniversary of the signing of the convention, UN High Commissioner for Refugees Filippo Grandi said that he felt alarmed about the fact that various European countries and other nations were increasingly trying to evade their obligations in accordance with the convention.
While he did not name any particular country in his criticism, he cited certain examples for the kind of practices he deemed to be in breach of the convention. For example, he condemned the Greek coast guard for pushing refugee boats back toward Turkey, according to various reports.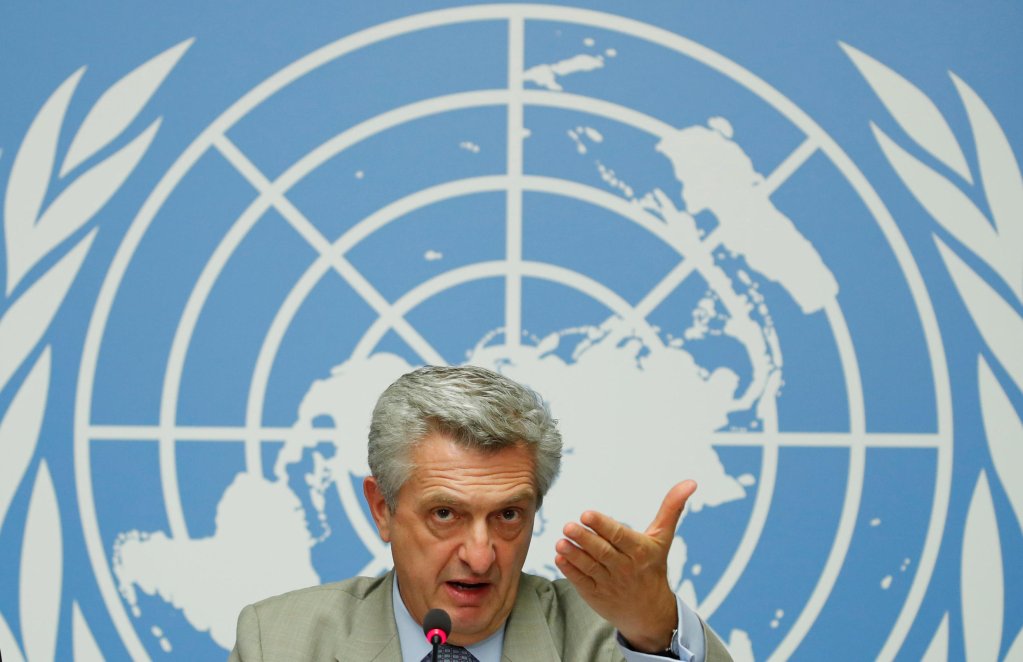 Grandi also criticized plans being drawn up in the United Kingdom and Denmark to send asylum seekers to third countries to have their claims examined there. 
Grandi also stressed that millions of lives had been saved thanks to the UN convention. His agency, the UN Refugee Agency (UNHCR) is charged with monitoring the global compliance with the convention and looks after refugees and their needs worldwide.
'Fear of refugee crises is irrational'
The principles of the Geneva Convention Relating to the Status of Refugees have, however, faced growing backlash in recent years with the rise of far right-wing political parties and their ant-migrant rhetoric.
German migration expert Gerald Knaus stresses that mainly populist politicians use migration as a tool to gain support without truly looking at the numbers of people who actually are refugees:
"We have this ongoing debate that mentions 50, 80, 100 million people who allegedly are fleeing. In fact, most of these people either fled decades ago, or — and this is the largest number — are in their own country, unable to leave.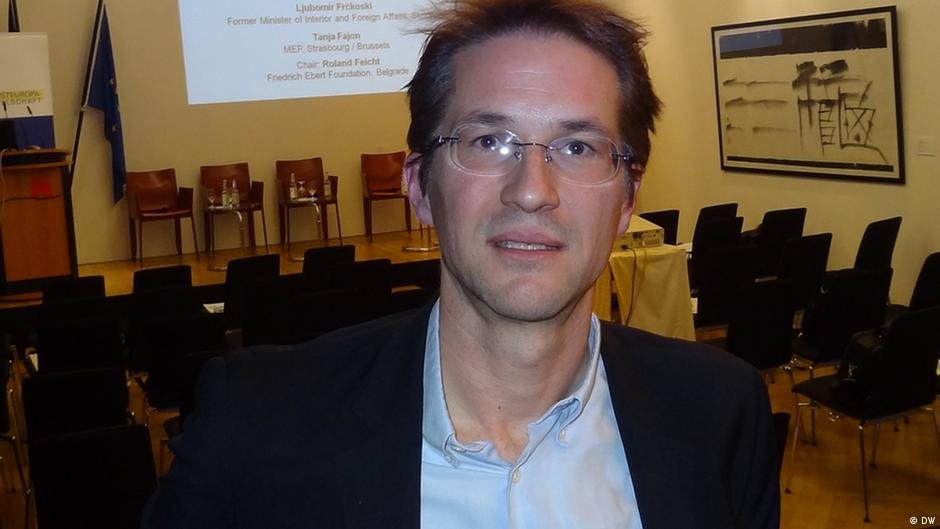 "Let's actually look at the numbers for Europe. In the last four years, hardly anyone has managed to reach Europe as a refugee. When asylum applications are lodged in Germany today, in the vast majority of cases they are people who have been in Europe for several years," Knaus said in an interview with public broadcaster DLF, adding that many migrants reaching Europe's shores today will eventually not be recognized as refugees in the end, as they come from places that are deemed to be safe.
"The fear of a mass migration of refugees is therefore completely irrational, but it is unfortunately being used by many populists to talk of building fortresses in America, in Europe and elsewhere, and to say that it is only with such brutality that we will prevent even these small numbers from reaching our countries, using all that's in our power."
UNHCR agrees with Knaus' assessment, saying in a statement that it is "increasingly concerned by the instrumentalization of refugees and migrants by states apparently to achieve political ends."
EU shortfall in commitment
Various migration experts agree that rather than opposing migration as a political ploy, there need to be more initiatives to fight the root causes of migration in the first place.
German Development Minister Gerd Müller called on the EU to do more to combat these causes, saying that he was disappointed that the EU had cut its funding for development policy for the coming years. The 70th anniversary of the Geneva Refugee Convention must serve a reminder "not to fall back in humanitarian commitment," he stressed.
Müller added that the EU must contribute even more to overcome the causes of displacement: "Otherwise, we will be even more confronted with the dramatic consequences of the global refugee crises in Europe as well."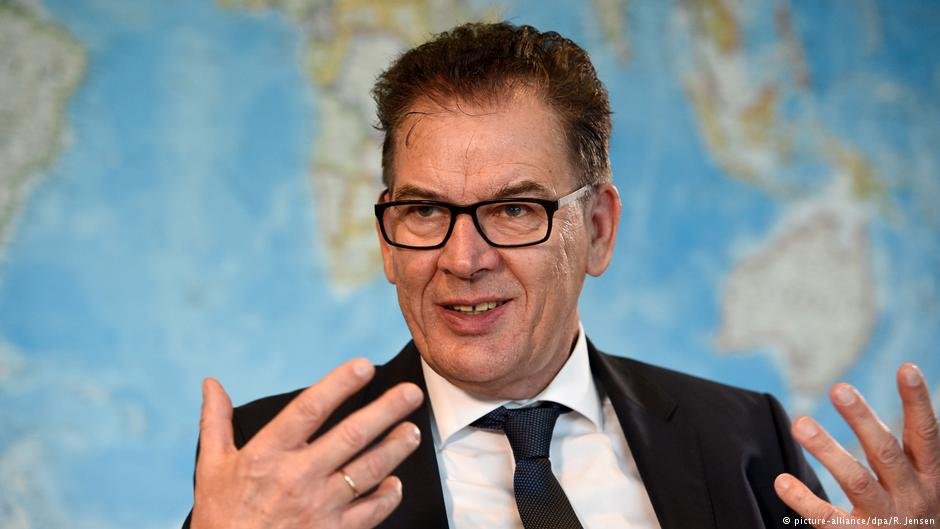 A question of moral duty
Meanwhile, the chair of Germany's Expert Council on Integration and Migration, told the dpa news agency that the EU's migration policy not only fell short in addressing migration patterns, but that it often was in breach of international law. Petra Bendel said that the anniversary of the signing of the UN Refugee Convention should "remind Europeans that they have an obligation towards refugees."
Bendel, who also works as a professor of political science at the University of Erlangen-Nuremberg, also cited the reports of Greek pushbacks of migrant boats in the Aegean Sea as an example for such EU violations, and also spoke about the inhumane conditions in various migrant camps on the Greek islands, saying this was another example of how the convention was routinely being violated.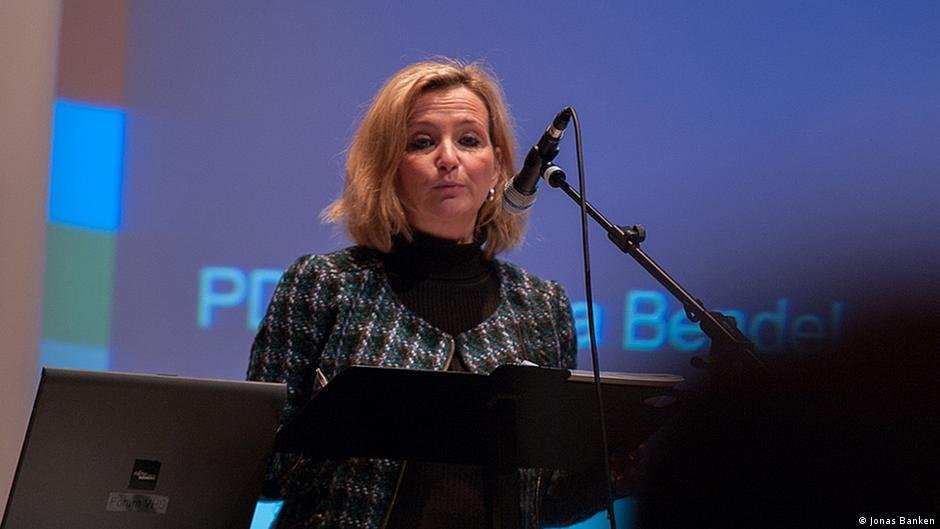 Bendel also mentioned that the EU's supports of Libya's coast guard as highly problematic, as migrants trying to reach Europe via the Mediterranean are often intercepted by Libyan authorities at sea and taken back to Libya, where they are often subject to brutal human rights abuses.
"It's a core element of the convention that people must not be turned back to countries where they are not safe," Bendel said.
Prepare for the next wave of refugees
Looking forward to developing trends, Gerald Knaus shared the view that particular attention has to be paid to people not being sent back to countries where they might likely suffer persecution: "It could very soon happen that a great many people might have to leave Afghanistan, and we should be prepared for that — without causing any false sense of panic, without talking about masses being mobilized, as these don't yet exist. 
"But the overall expectation is that this could soon come about," he said, calling for an internationally coordinated resettlement and redistribution effort for these potential refugees from Afghanistan within the framework of the UN refugee convention.
The Taliban have taken over control in about half of the country after the recent withdrawal of international troops from Afghanistan, and might soon be in control of the Afghan government, which might force many people to flee.
Read more: UNHCR chief praises Germany's Merkel, calls for more leadership on refugees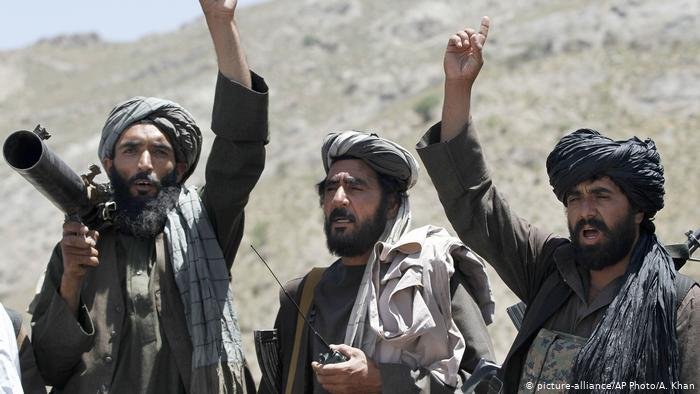 Climate refugees on the rise
German Development Minister Müller also focused on one particular dimension of the refugee and migrant movement trends to come: he said that the global climate crisis could lead to many more people becoming displaced in the coming years, and that provisions need to be made for that:
"Experts estimate that today, there are already 20 million climate refugees, who could become 100 million people in a few years, who have lost their livelihoods at home. The consequences are hunger, misery and unrest," Müller said in a press conference, adding that emergency aid though the World Food Program in the affected regions fell painfully short.
"This is a scandal and absolutely short-sighted," he said.
Read more: Is the Geneva Refugee Convention living up to the times?
Helping the persecuted
The Geneva Refugee Convention is considered to be one of the main pillars of international humanitarian cooperation. Adopted on July 28, 1951, it guarantees protection and admission of people who are persecuted in their own country. 
The Convention also obligates receiving countries not to send anyone back to where they might face persecution. It guarantees the protection of people who are persecuted in their home country "for reasons of race, religion, nationality, membership of a particular social group, or political opinion."
The convention, however, only covers persecuted people who seek refuge and asylum and not to people who migrate for economic reasons.
With dpa