At least 171 people have been detained while trying to cross from Belarus into Lithuania on Tuesday night. This is the largest number or irregular crossings intercepted on that border in a single day in 2021. The government believes that Belarusian authorities are colluding with people smugglers.
Lithuania's border guard service said that all the migrants came from Iraq, and that they would be taken to one of the country's immigration detention centers, which reportedly are suffering overcrowding.
In July 2021, a total of 2,366 migrants were caught along the border. One month earlier, that number stood at 473. The total number of irregular migrants intercepted and detained in the country now stands at 3,027 -- compared to 81 for all of last year. 
Read more: EU to send aid to Lithuania for migrants from Belarus
A new migrant route
Irregular migration into Lithuania has been growing after new sanctions were imposed on government officials in neighboring Belarus, which is often described as Europe's last dictatorship. While the migration route over Belarus is comparatively unpopular, the closure of other migration routes has resulted in more and more migrants trying their luck this way.
Lithuanian authorities say that most of the people attempting to enter the country use scheduled direct flights from Iraq to travel directly to the capital of Belarus, Minsk, and make their way to EU member Lithuania from there. Lithuanian Foreign Minister Gabrielius Landsbergis visited the Iraqi Baghdad for talks with officials earlier this months.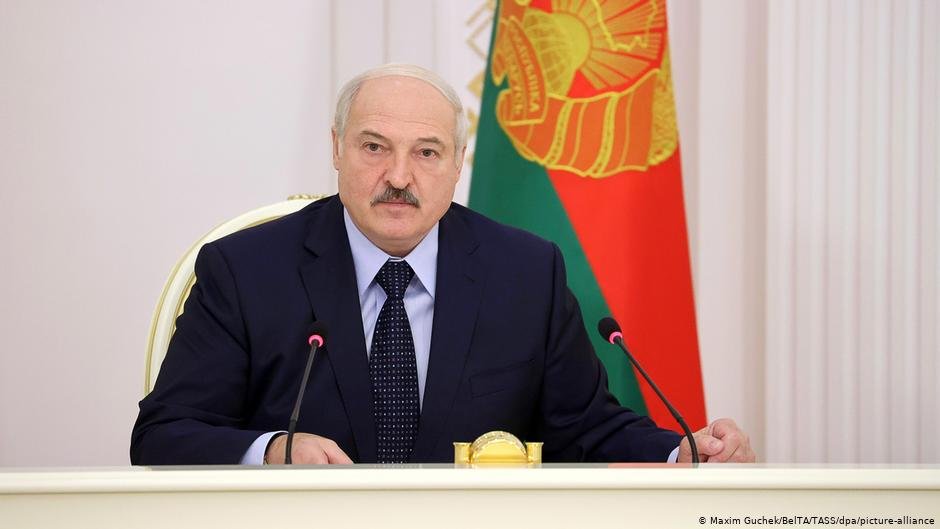 Using migration for 'revenge'
Meanwhile, the Lithuanian government accuses Belarus of aiding and abetting in these irregular border crossings as an act of retaliation by Belarusian President Alexander Lukashenko: 
Since the authoritarian leader's alleged reelection to a sixth consecutive term in power in August 2020 -- which many Western governments have denounced as the result of a rigged vote -- his main challenger and the likely winner of the vote, Sviatlana Tsikhanouskaya, has been living in exile in Lithuania in fear for her life.
Lukashenko has also been cracking down on opposition voices in his country, which has also led to more Belarusians fleeing the country as well.
Border fortification to be stepped up
With Lithuania having no experience in dealing with such large numbers of migrants and refugees, the EU's border control agency Frontex has pledged to support Lithuania in helping to stem the growing number of arrivals.
The country has also announced that it is now out of materials used for reinforcing its border fence. Estonia has responded by shipping 100 kilometers (60 miles) of barbed wire to secure the most vulnerable sections of Lithuania's 678-kilometer-long border with Belarus.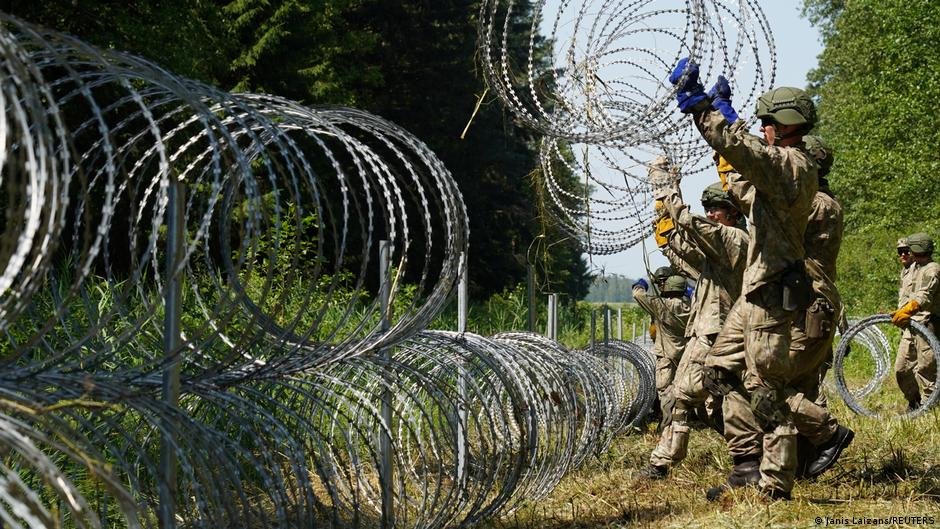 The Lithuanian military is also expected to join efforts to help control the border this week, according to Defense Minister Arvydas Anusauskas, who further told reporters on Wednesday that Lithuania's "armed forces will also deploy personnel to 12 immigrant detention centers to ensure its security."
Read more: Greece, Iraq to help Lithuania cope with migrant arrivals from Belarus
Discontent on both sides
However, not everyone welcomes the Lithuanian government's response. Protests broke out in the country's Salcininkai district this week. Locals blocked roads and burned tires in opposition to government plans to open new immigration detention centers nearby. Police had to use tear gas to disperse the crowds, resulting in eight arrests. 
The migrants held in detention centers are also reacting to the ongoing situation. Riots broke out on Monday at an abandoned school that has been repurposed as an immigration detention center, where some 150 migrants have been held for several weeks now. 
Some of the detainees have been refusing to eat in protest to the treatment they have received, while several dozen have reportedly climbed on the roof of the building and have started vandalizing the exterior of the facility, according to local police sources. 
The police said that protest ended with no one suffering significant injuries.
With AP