A broad alliance of more than 60 non-governmental organizations have called for the elimination of so-called anchor centers in Germany, which are used to accommodate asylum seekers and process their applications.
A number of charities including organizations like Amnesty International, Diakonie Deutschland, Caritas, Paritätischer Gesamtverband, Arbeiterwohlfahrt, Pro Asyl and around 60 others have launched a joint appeal to have so-called anchor centers abolished.
"The concept simply has failed. Asylum procedures have not been accelerated, people are often finding themselves isolated, disenfranchised and marginalized," the joint statement read.
Pro Asyl tweeted that their worst expectations of the way anchor centers would perform had been confirmed over the course of the past three years.
A place to 'park' asylum seekers
Led by Caritas, the alliance said that ensuring a fair asylum procedure requires initial reception facilities "that focus on the arrival of people and prepare them in the best possible way for the asylum procedure and their stay in Germany," the statement continued. 
They criticized that instead, anchor centers served the primary purpose of "parking" asylum seekers somewhere for an indefinite amount of time while asylum procedures in Germany had hardly been sped up.
"We demand the abolition of anchor centers and similar facilities as well as the legal limitation of the time spent in an initial reception facility to a few weeks, with a maximum three months," the appeal continued.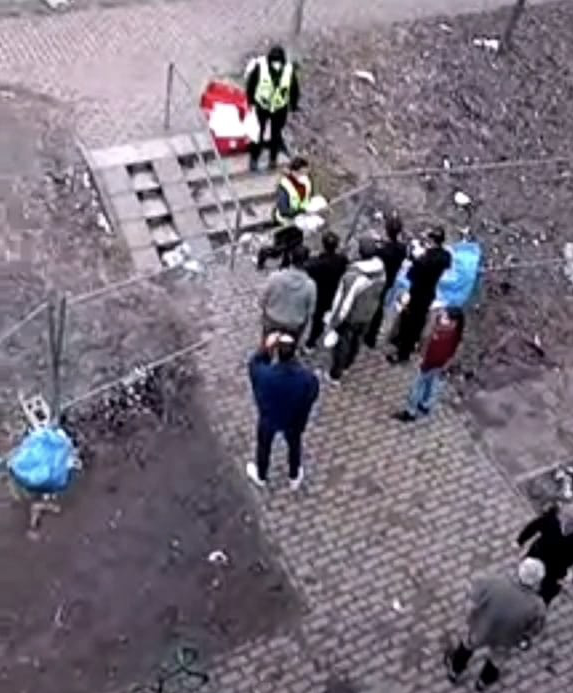 No improvement in processing rates
The first few anchor centers (in German "AnkER-zentren") opened three years ago as central facilities to house people seeking asylum and process their claims, and also to prepare them for deportation if their applications are rejected. Over time, further such similar facilities were introduced across the country. 
Various refugee organizations have opposed the centers from the beginning, and an evaluation report published by the Federal Office for Migration and Refugees (BAMF) earlier this year revealed that the speed of processing asylum claims had hardly picked up in those three years compared to before the introduction of anchor centers.
Many asylum seekers also reported that they felt mistreated during the height of the COVID-19 pandemic in 2020, when some anchor centers had to enter quarantine.
'An affront to human dignity'
Among their chief criticisms, the charities also said that people housed at anchor centers lose valuable time waiting for an asylum decision instead of investing this time into pursuing integration measures. 
Asylum seekers housed at anchor centers are "hardly allowed to have any contact with the outside world, are not allowed to work for nine months, have only limited opportunities to educate themselves and are made to feel insecure by being confronted with the possibility of being sent back to their countries early on in the procedure," the organizations said in their joint statement.
This "violates the dignity and rights of people, especially children and young people and others in particular need of protection," they added, further highlighting that during their stay at anchor centers, asylum seekers would not receive any money at all, taking away agency from people potentially fleeing persecution.
Currently, the average waiting time families spent in these centers can be up to six months, and in the cases of single adults travelling without children, it can even take years. 
Read more: Germany: Right-wing parties benefit when asylum seekers are housed in centers
with AFP, EPD, KNA