As authorities on Spain's Canary Islands keep struggling with the ongoing arrival of a large number of irregular migrants, a local man has turned his garage into a classroom to give Spanish lessons to the new arrivals.
A group of young men sits at wooden desks, eagerly writing down the Spanish alphabet and uttering the letters. But their classroom is anything but ordinary: Around them, there is a van, bikes and a surfboard.
It's the garage of Tito Martin, a Spaniard who lives in Las Palmas de Gran Canaria. About a year ago, Martin started noticing a lack of resources for the growing number of migrant arrivals to the Atlantic archipelago he calls home, reports the Reuters news agency.
So Martin, one of 2.2. million residents, started a makeshift language class in his own garage.
"I thought it was time to stop just agreeing with news and commentary about the [migrant] situation and take action."
More than 26,000 African migrants landed on the shores of the island group in the past 11 months, overwhelming authorities and arrival facilities. After initially being put up in hotels and other touristic facilities, mostly empty due to the coronavirus pandemic, thousands were moved to camps whose conditions have been criticized by rights groups.
Read more: 'A child needs more than food and shelter': The fate of unaccompanied minors on the Canary Islands
More than a classroom
"I want to learn Spanish. Before I lived in Senegal, I had never been to school, I didn't know how to read," said Mar Low, 25, who comes to his tutor's garage three days a week. He arrived on the Canaries eight months ago.
After 14 days at sea, five of which without food or water, a Spanish rescue ship saved him and the other passengers on the boat he was on. "If they hadn't helped us, we would all have died for sure," he said.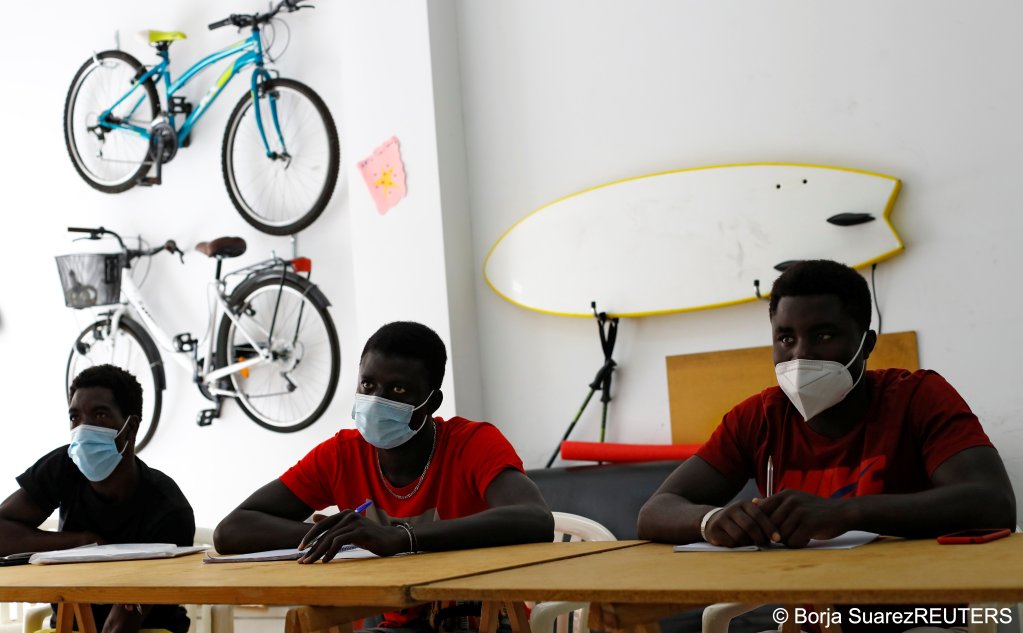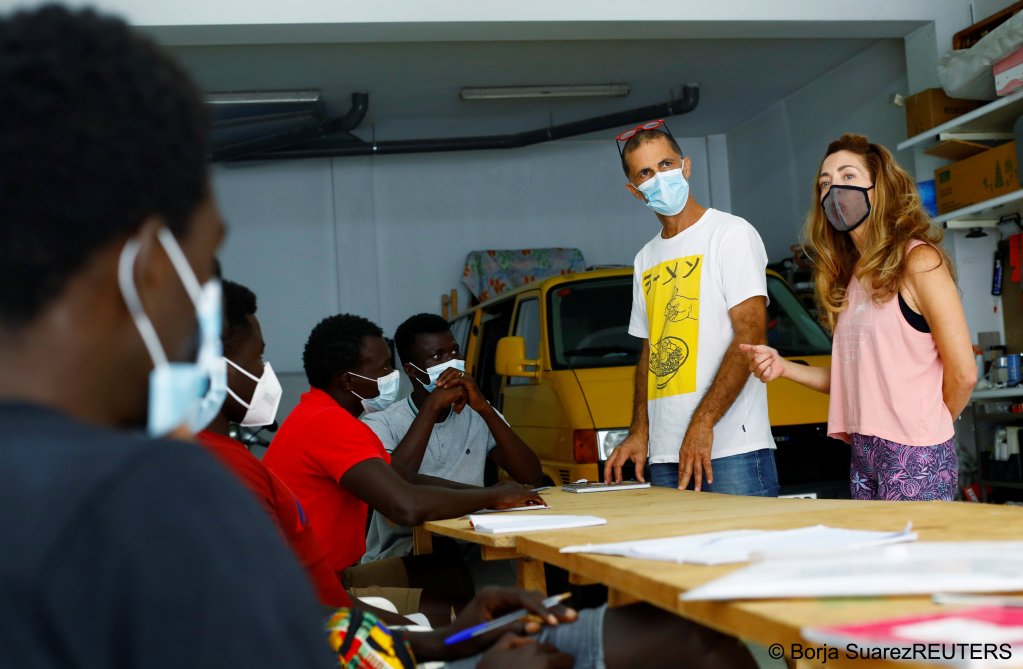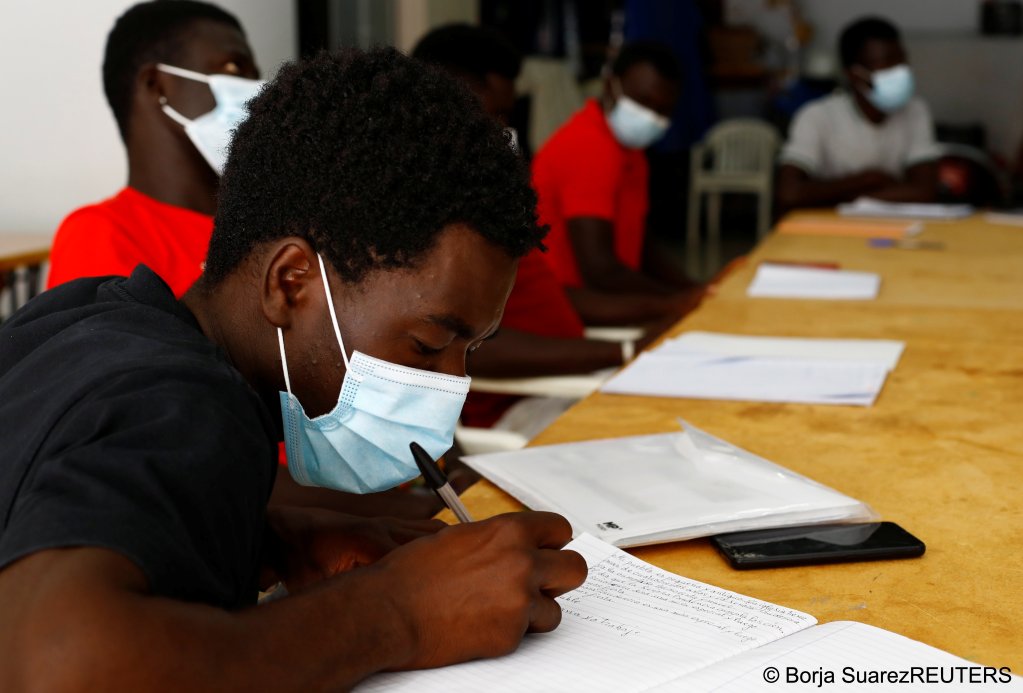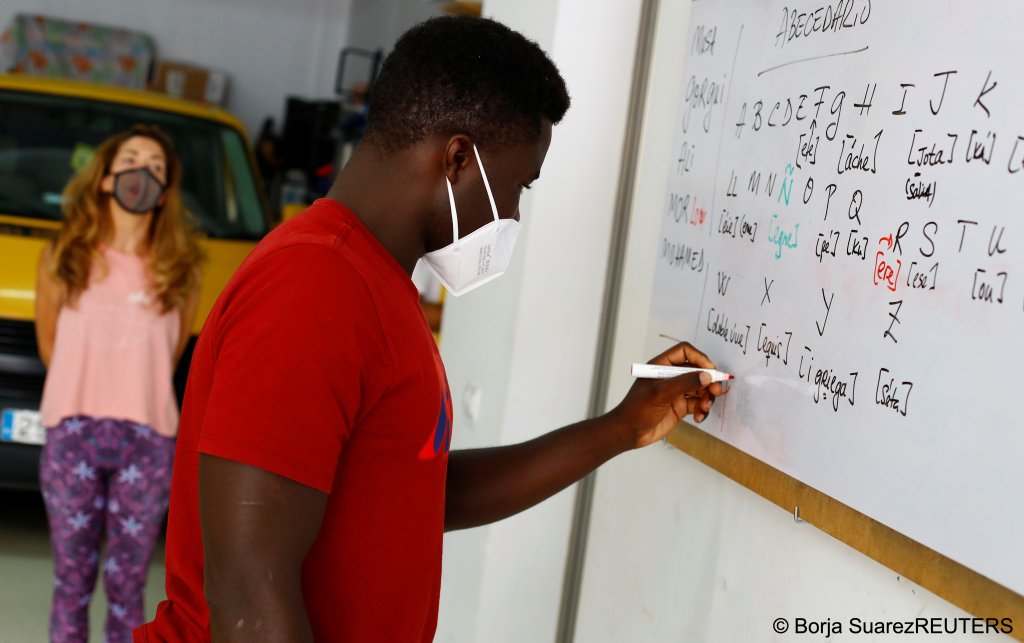 Isabel Florido, a local French and English teacher, reached out to Martin when she heard about his initiative. She is now one of a group of volunteers who teaches Spanish.
"I'm a conscious person, aware of what's going on around me and the reality is that ... my island is suffering right now, I care about it," she said.
Marin's garage not only serves as a classroom. He also offers his students a safe haven -- somewhere they can shower and grab a bite to eat.
"What I have had first and foremost from the boys is gratitude, in spite of their desperate situation," he said.
Also read: 'Each boat is in danger' – the rescue of migrants trying to reach the Canary Islands
This article is based on a Reuters feature by Jessica Jones