Following a week of political upheaval, Tunisia's president made allegations saying that agents opposed to democracy were paying youth in the country to embark on dangerous migrations. He did not, however, specify who he meant to address with that comment.
Tunisian President Kais Saied has claimed that young people in Tunisia are being paid to leave the country by irregular means to head to Europe. He said that certain people wished to undermine the country's integrity this way, hoping to create a repeat of the mass migration movement after the Tunisian revolution ten years ago.
"There are people who hurt Tunisia. I ask myself how they could make 1,500 youths leave," he was heard saying in a video released by his office. "They give them money so that they leave. Those people exploit misery and want a remake of what happened in 2011. They are hurting Tunisia's relations with Italy, Europe and other countries."
The president, however, did not make clear who exactly was behind the alleged plot to encourage youths to migrate in an attempt to harm the North African country.
Hundreds of young Tunisians have been attempting to cross the sea on dangerous boats and dinghies to reach European soil this year. Especially during the summer months, Tunisia typically witnesses a surge in these migration attempts.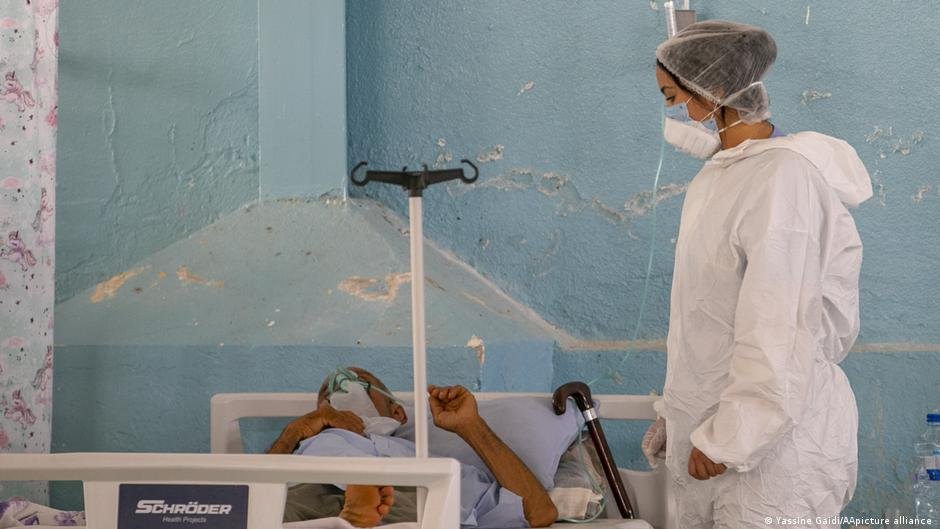 A fragile democracy
Recent events have led many observers to question the strength of Tunisia's democracy after the President fired his prime minister and other top officials, effectively putting the country's parliamentary democracy on hold. Many fear that this might lead to a one-man rule situation again as was the case for over twenty years under longtime president Zine El Abidine Ben Ali.
Ben Ali was ousted in January 2011 as the so-called Arab Spring movement spread through large parts of the Middle East and North Africa. Tunisia, however, was the only nation to develop a democracy after the series of uprisings.
Read more: Dozens of corpses found off Tunisia after several shipwrecks
Coast guard intercepts several vessels
Most recently, the Tunisian Coast Guard picked up 31 Tunisian youths on Sunday. A day earlier, it had stopped three further attempted crossings, seizing five small boats as well as what was reported as "a large sum of money" by the news agency, Associated Press. 
A total of 188 migrants, 56 of whom were Tunisian nationals, were saved during the operation, while 11 other attempts to embark on the journey to Europe were stopped, according to the Interior Ministry.
Meanwhile, dozens of migrants, most of them from Tunisia, reached the Italian island of Sardinia over the weekend, according to the Italian news agency ANSA.
Read more: 'Africa's Garden': Tunisia inaugurates new cemetery for migrants
with AP