The two NGO rescue vessels "Ocean Viking" and "Sea-Watch 3" now carry a total of more than 800 people on board, all of whom were rescued in the Mediterranean Sea over the weekend.
According to the humanitarian rescue organization SOS Mediterranee which runs the Ocean Viking, there are now at least 555 migrants and refugees on board. Another humanitarian rescue ship, the Sea-Watch 3 is now reaching capacity with 263 rescuees on board.
The most recent rescue took place just hours ago, Sea-Watch has already requested admission to a safe port, according to the organization's spokesman, Oliver Kulikowski.
Rescue boats filled to capacity
The two organizations that run the charity ships, SOS Mediterranee and Sea-Watch, respectively, have said that they have to work tirelessly to save lives, as the number of Mediterranean crossings has picked up once again.
On Sunday, SOS Mediterranee tweeted an update from the latest round of rescues.
The most recent rescue was reportedly in international waters off the Tunisian coast on Sunday, with about 400 people picked up from a wooden boat that was filling with water. Crews of the "Ocean Viking", the "Sea-Watch 3" as well as the sailing boat "Nadir" run by the German non-governmental organization ResQship participated in the rescue operation.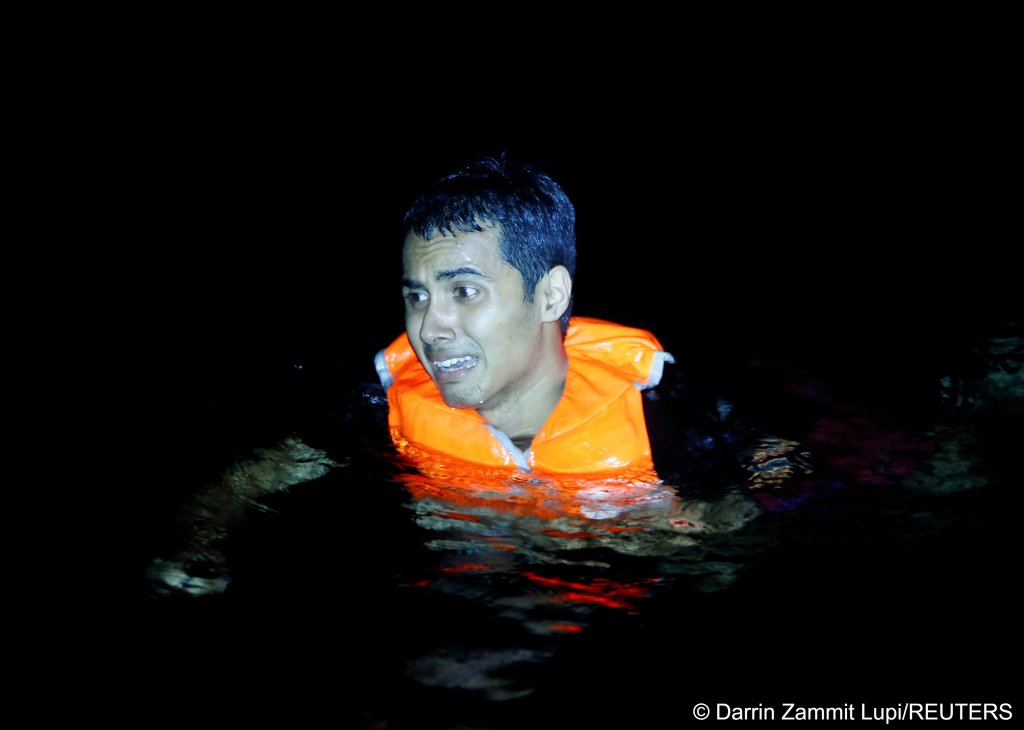 The volunteers said the situation was tense, as the boat was about to sink and many people were already in the water. Among those rescued by the Ocean Viking are at least 28 women and 33 minors, two thirds of whom appear to be unaccompanied. Meanwhile, SOS Mediterranee said that "the youngest survivor rescued in this operation is just 3 months old." 
Read more: Migrants wait on crowded ship after hundreds rescued in Mediterranean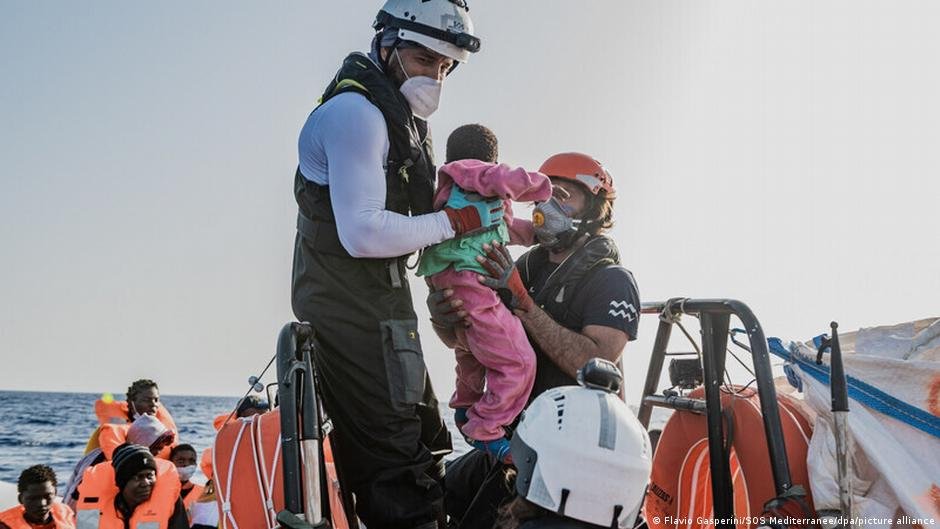 Renewed calls for distribution mechanism
Numerous migrants have been rescued from the Mediterranean Sea in several operations in recent days and weeks. They usually set off in overcrowded boats from Libya and Tunisia, risking the dangerous journey across the Mediterranean Sea to reach the EU. 
With countries like Italy, Malta and Greece feeling overwhelmed with the steady number of sea arrivals, UN migration officials have recently repeated their calls for introducing a fairer mechanism to share out the responsibility of caring for them.
Read more: Libyan coast guard fires live ammunition at migrant boat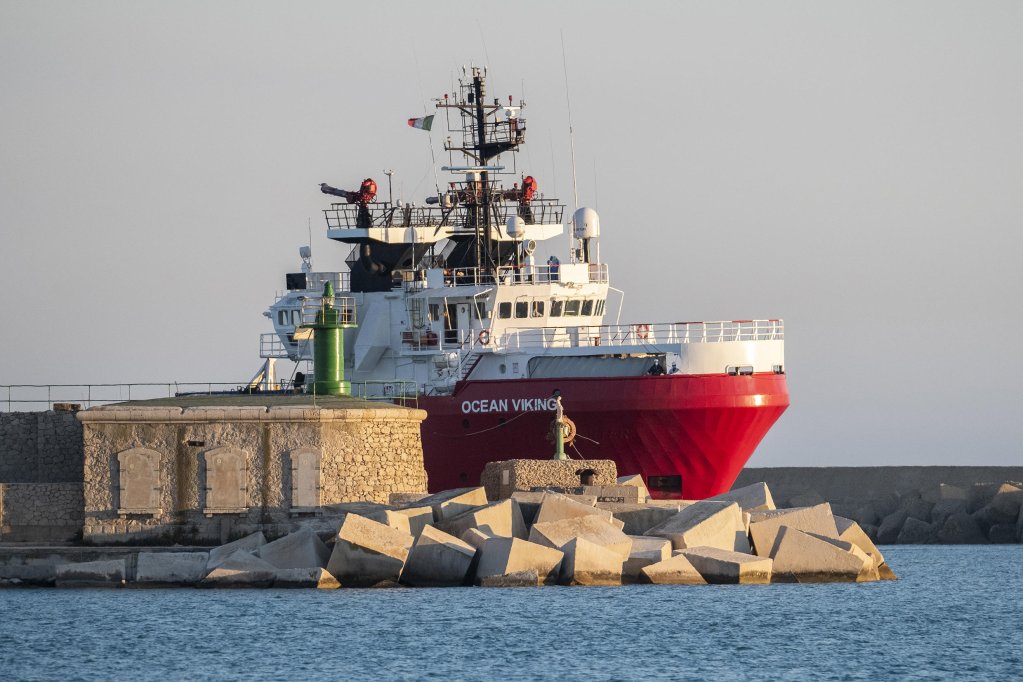 Celine Schmitt, the spokesperson for the UNHCR's French operation, said there was an urgent need for an automatic system to share out the new arrivals between countries, to ensure them a better reception — and not leave it to Mediterranean countries to assume sole responsibility.
"If we look at the Central Mediterranean, last year, there were fewer than 50,000 people who arrived," she said. "It is totally manageable for the European population", when you consider there are 82 million people around the world who have been forced to flee their homes, said Schmitt.
Read more: Fact check: Is sea rescue a pull factor for refugees?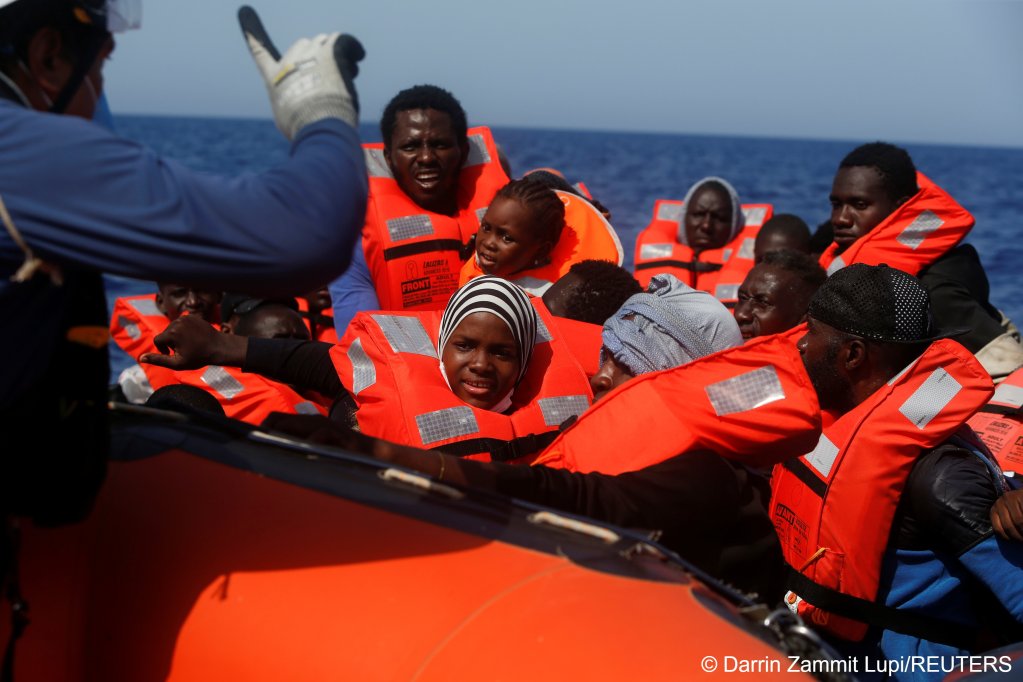 Great perils at sea
According to the International Organization for Migration (IOM), at least 1,146 people have lost their lives during these attempts to reach Europe this year. But experts assume that the number of unreported cases is actually much higher.
SOS Mediterranee, which has been operating for over five years, meanwhile says it has saved more than 30,000 lives in total during that time.
Read more: Mediterranean sea rescue: Red Cross to support Ocean Viking, ResQ to take over Alan Kurdi
with AFP, dpa, epd