As Lithuania struggles to stem the flow of migrants trying to enter the country from neighboring Belarus, border guards have said that they have begun to push back migrants trying to enter the country using irregular methods of crossing.
Rustamas Liubajevas, the head of Lithuania's border guard service, announced on Tuesday that "anyone who tries to enter Lithuanian territory illegally will be refused entry and directed to the nearest operational international border control point." He added that some 180 migrants had already been sent back to Belarus on Tuesday.
"Deterrent actions may be taken against those who do not comply," Liubajevas said further. He did not to disclose the exact measures taken, but said the guards did not use violence to push back the migrants.
The Baltic News Agency confirmed the reports.
Criticism against move
The decision to introduce push backs has been taken by Lithuanian Interior Minister Agne Bilotaite, effectively allowing authorities to use force to send migrants to official border crossing points or to diplomatic missions, where they can apply for asylum legally. 
Lithuanian NGOs meanwhile have responded to the pushback of migrants, saying that it violates international human rights: "This restricts the fundamental human right to seek asylum in a safe state," Akvile Krisciunaite, a researcher at the Diversity Development Group, told the AFP news agency.
"Belarus is not a safe country, and human rights are known to be grossly violated there."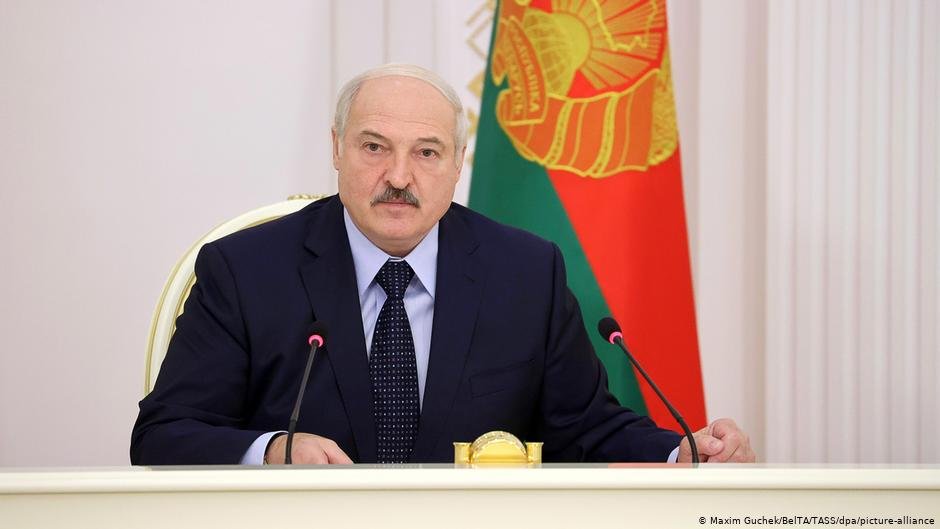 So far this year, Lithuanian border officials have detained more than 4,000 migrants — mostly Iraqi nationals. That number compares to 81 intercepted migrants for all of 2020.
Read more: Patrolling Lithuania's border with Belarus
'Cold War' between Belarus and Lithuania
Tensions between the two countries are on an all-time high since much of the Belarusian opposition have sought refuge in Lithuania from violent oppression following the disputed presidential reelection of authoritarian leader Alexander Lukashenko in August 2020. His main challenger and the likely winner of the vote, Sviatlana Tsikhanouskaya, has been living in exile in Lithuania ever since.
Many Western governments, including Lithuania, have denounced the alleged re-election saying results were rigged. The EU then imposed a series of sanctions. Lithuanian officials now said they suspect that the influx of migrants is being staged by the Belarusian government under Lukashenko's leadership.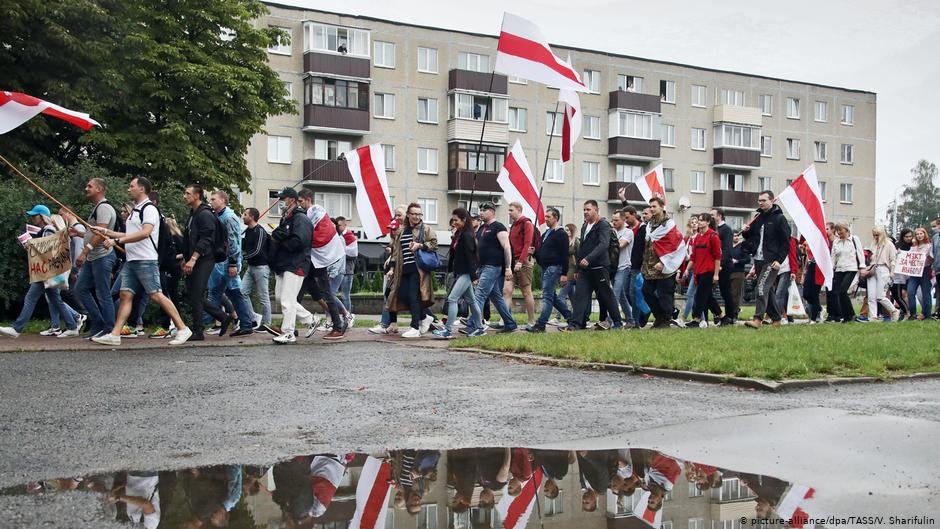 Read more: EU to aid Lithuania as migrants continue to pour in from Belarus
with AFP