Migration paths to Europe can take many shapes and are always full of risk and danger. But for stateless people, migration entails countless added layers of difficulty.
Abdullah al Badri spent several years trying to reach Europe. The 27-year-old hails from Kuwait but is effectively stateless, as his family comes from a Bedouin background. 
"I'm Bedouin. The reason I left my country is we don't have status. We don't have freedom and we don't have any right to choose in our country," he explained. It is perhaps because of the Bedouin blood in his veins that he managed to endure four long years migrating a distance of 6,000 kilometers.
And just when he had finally finished most of that journey, his life came under severe threat once more as he attempted to cross the English Channel. Al Badri told the Reuters news agency that he feared he was going to drown.
"It was really not easy to go in the boat and I was saying to myself, 'what's going to happen? I'm going to die like the child from Syria'," he said, referring to three-year-old Alan Kurdi, who was found dead on a Turkish beach in 2015.
Fearing for his life
He doesn't know from where exactly he left with other migrants to head for Britain, but he remembers it was near a forest. There, he entered a boat that measured six meters in length.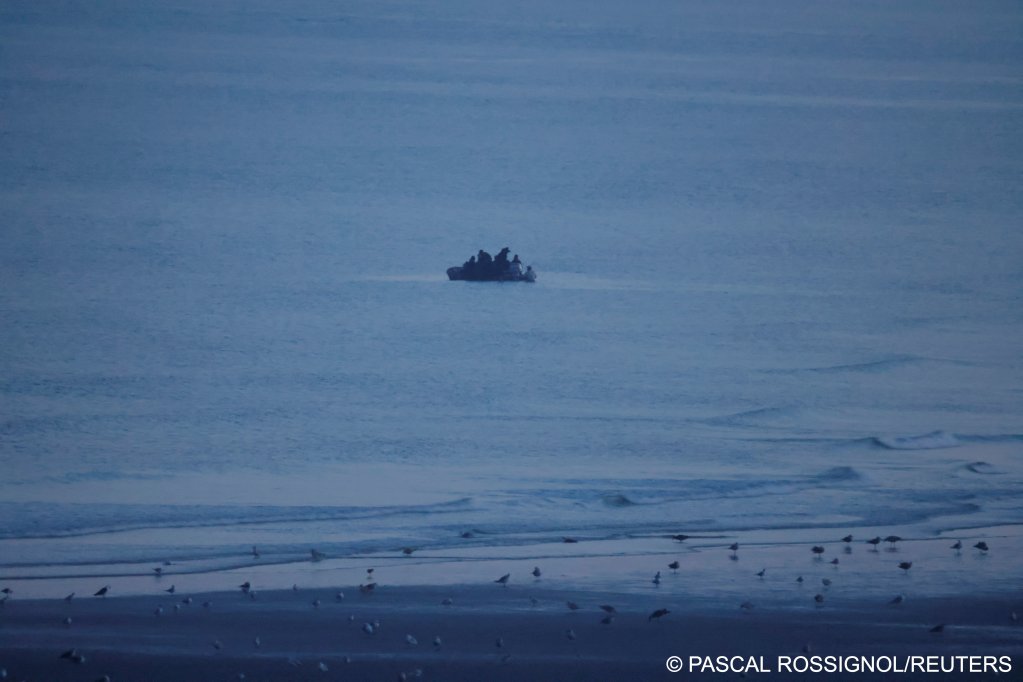 As the group embarked on the crossing amid rain and strong waves, one of the other migrants on board fell off the boat, "and then we had to get him out [of the water]," he recalls.
It was at this point that everyone started fearing for their lives, al Badri remembers. The boat sailed for ten hours, at which point the migrants had to admit that they were lost. At this point, al Badri decided it was best to call British emergency services, who picked them up and took them to the port of Dover.
Read more: Brexit: UK's tightening grip on migration results in little more than political muscle-flexing
Illegal in Europe and illegal back home
He explains that it was difficult to leave his family in Kuwait behind, but being born without citizenship, he was unable to access essential services such as enjoying healthcare or opening a bank account. Authorities in Kuwait and other Gulf states typically regard stateless people as "illegal residents."
Many people among the nomadic Bedouin tribes failed to acquire citizenship in Kuwait when the country became independent in 1961.
Unable to get a passport, al Badri said his family raised the equivalent of $20,000 in 2017 to pay people smugglers to facilitate his migration over the next four years. He explains that his journey started with a flight to Turkey using falsified documents, and that he traveled on to Greece and then to Belgium, where he remained for two years before his refugee claim was denied. 
Read more: UK government plans 'weekly flights' to return Channel migrants
Freedom at last — or prison
Following that rejection, al Badri went on to Switzerland and then to France, with the ultimate aim of reaching Britain. He is now awaiting an interview with immigration officials to determine his refugee status. If he is refused, he might be deported — or land up in prison.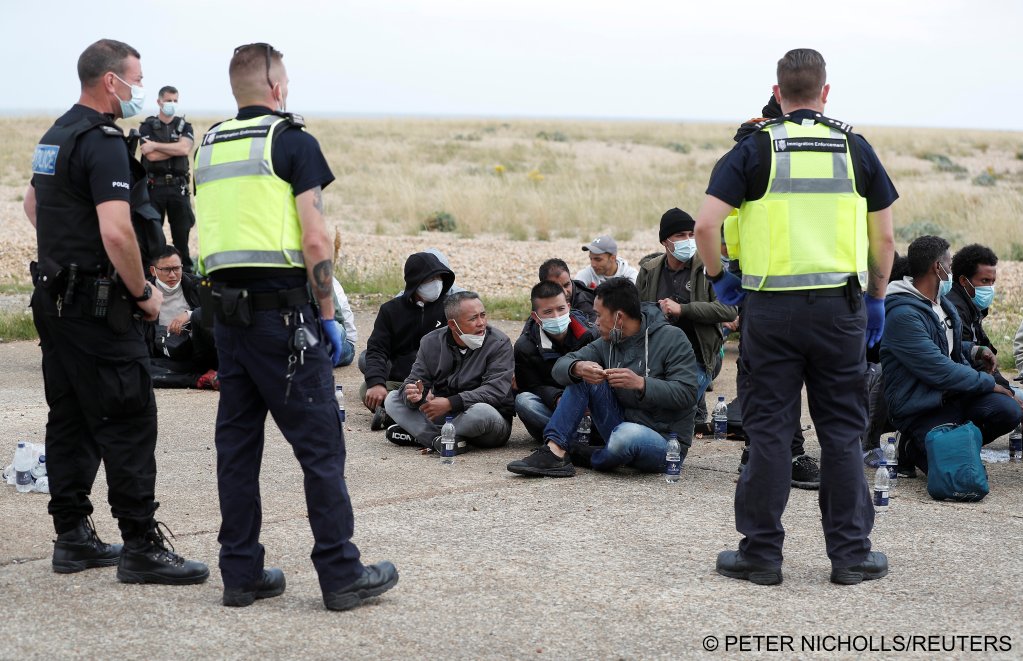 The British government wants to make the country less attractive to migrants, after more than 10,000 people crossed the English Channel thus far this year. Under proposed legislation, those trying to enter illegally could face up to four years in prison.
Al Badri says he did not know it was against the law to try to enter the UK using irregular crossings. But another man who made the Channel crossing recently told Reuters that he knew it was illegal but felt he had no other choice than to risk it.
Read more: UK: New law would keep asylum seekers offshore
Gay and rejected
The 32-year-old Iraqi national, who wanted to remain anonymous, said he had fled persecution as he had suffered repression as a gay man back home: "Three times I was in jail, just for that reason, I am gay," he said, adding that a police officer had also assaulted him, saying: "We will tell your family you are gay, and when they know you are gay they will kill you."
Read more: Lesbian Ugandan asylum-seeker spared deportation from Germany
Despite Iraq's efforts to protect minority groups, homosexuality is generally frowned upon even in the urban centers. Gay men report that they mostly have to hide their sexuality. However, there are also reports of migrants faking that they are homosexual in order to get protection, and some countries meanwhile do not regard sexual orientation as a chief reason to claim asylum.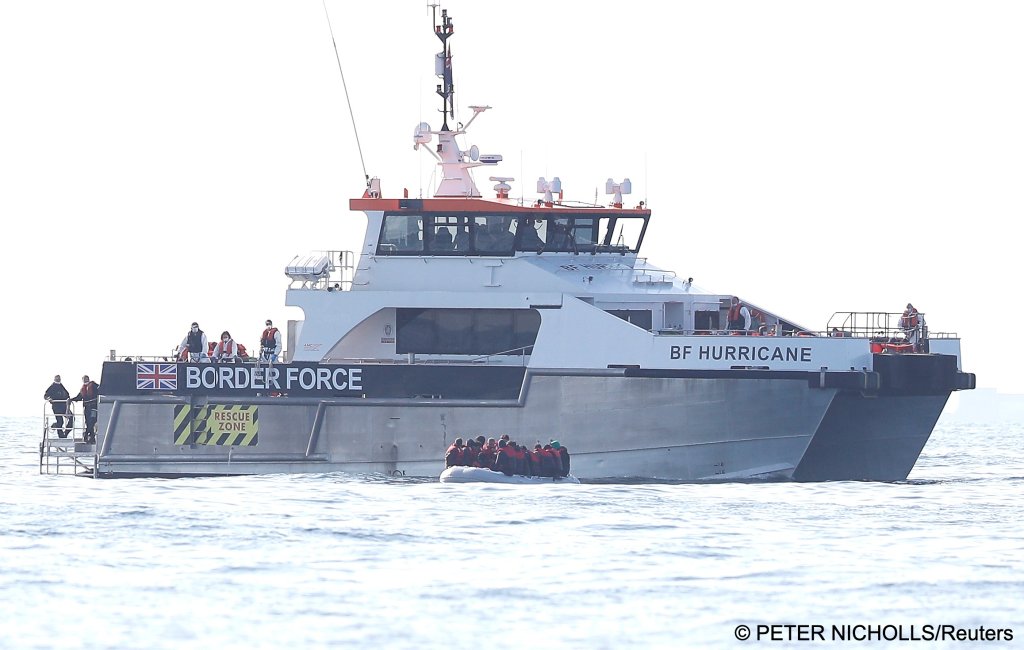 After spending two years in Germany where he failed to obtain protection, the Iraqi man traveled to France in order to head for Britain. He is now living in Leeds, in northern England, where he is awaiting an interview to assess the future of his refugee status, while working on his English language skills.
Read more: Queer refugees: UNHCR wants more protections
Abdullah Al Badri, meanwhile, still has many steps to go through in his own asylum proceedings. But with no alternatives back home in Kuwait, he has to patiently wait and hope for the best.
This article is based on a report published by Reuters.