A blind Syrian, Mheddin Saho, is back in church asylum for a second time after a court ruled that he could be sent back to Spain where he had first applied for protection. Saho has been in Germany for more than two years and is about to finish his master's degree.
A 27-year-old blind Syrian, Mheddin Saho, is back in church asylum after his complaint against a deportation order to Spain failed in court at the end of June.
Saho's lawyer confirmed to the Protestant Press Service (epd) that Saho has been staying in a Bavarian monastery since Monday. The lawyer, Thomas Oberhäuser, did not specify the name or location of the monastery since recently there have been several criminal proceedings brought against asylum-granting churches or monasteries in Germany, and Oberhäuser wanted to protect the churches from such consequences, he said.
The young Syrian will presumably stay in church asylum for six months, Oberhäuser told reporters. The temporary shelter is supposed to protect him from deportation to Spain, where Saho first applied for asylum. According to the Dublin regulation, the country of first entry in Europe is responsible for processing the asylum request. In case an asylum seeker enters another country and applies for asylum again, he/she may get deported to the country of first arrival.
Special sovereignty clause
At the end of June, Saho failed with his complaint against deportation to Spain before the Regensburg administrative court and his attorney had no longer appealed the verdict. This was also communicated to the court on Monday, so that the judgment became final, reports epd.
Despite the court ruling Oberhäuser said there was still hope for Saho's case. He pointed out that the German migration office, BAMF, could still make use of the "sovereignty clause" provided for in the Dublin regulation (Article 17(1), Dublin III). This clause permits a member state to take over responsibility for examining an application, on a discretionary basis, even if it is officially not responsible under the criteria laid down in the Dublin regulation.
These reasons can include humanitarian considerations, mostly concerning the health and vulnerability of the applicant concerned and/or conditions in the responsible member state, family considerations, and efficiency and cost effectiveness, according to the UN refugee agency UNHCR.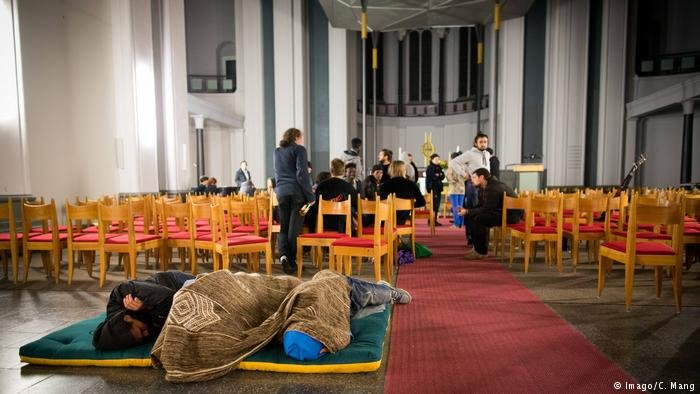 Call for residency
Aside from the "sovereignty clause" the Bavarian state could technically also issue a stay permit or a ban on deportation for Saho that would allow him to stay in Germany until he finishes his university studies, the lawyer explained. There are currently several petitions calling on the Bavarian state parliament to grant Saho permanent residency.
Saho's case had caused a stir in 2019 when the Syrian first entered a six-week church asylum following the rejection of his asylum claim. Community members in Rottenburg in Lower Bavaria, where Saho was living, demanded his right to stay, saying that he was "perfectly integrated". The Protestant parishes as well as the regional bishop Heinrich Bedford-Strohm also spoke out on his behalf.
Saho, blind since birth, first came to Germany two and a half years ago and is doing his master's in English studies at the Ludwigs-Maximilians-University in Munich. He was living with a German couple, Gisela und Gernard Zierer, who had taken him in two years ago. After Saho's complaint failed in court, they told reporters that Mheddin had "become like a fifth child" for them.
Faced with deportation, Saho argued that he would not receive any support in Spain and that he would be alone there without any help, without knowledge of the language and without integration offers. He also pointed out that accessibility of buildings and services in Spain was not well developed, disadvantaging blind people. The judge however said that his case was not a "case of particular hardship" and that he could live an independent life in Spain, the Frankfurter Rundschau reported.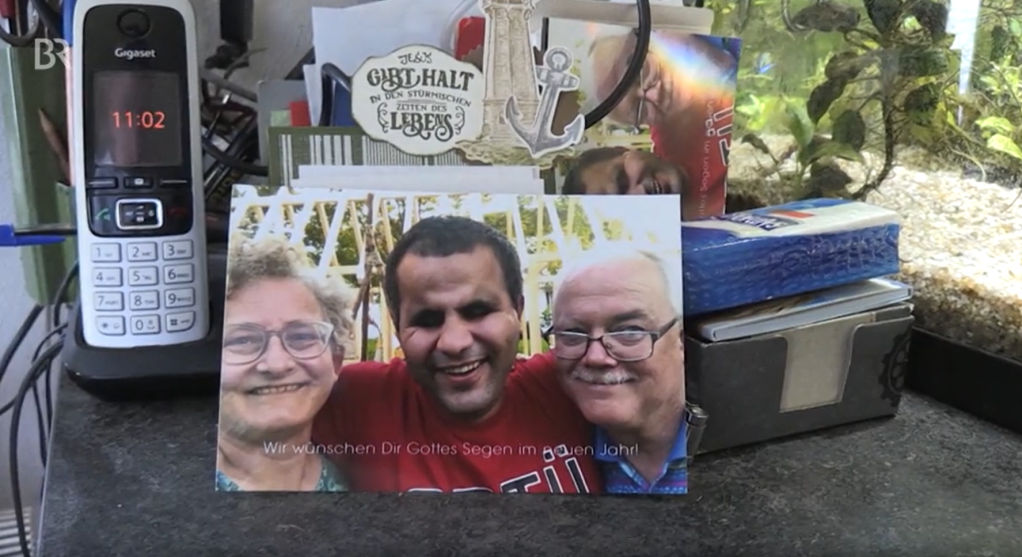 What is church asylum?
In some rare cases, rejected asylum seekers, who are threatened with deportation, are taken in by a church. They are admitted by a parish and live under its protection. This is a temporary measure with the aim of avoiding deportation, which usually lasts several months but the duration can vary greatly depending on the case.
The parish hopes that during the time of church asylum, the asylum procedure of the individual will be resumed or reexamined – and that immigration authorities will change their negative decision.
Negotiation with the authorities can take a long time, during which the asylum seeker is entirely dependent on the church. In many cases, during a church asylum, they no longer receive state benefits and cannot leave the church grounds. They're expected to become an active member of the community. And church asylum doesn't always work – the authorities might still carry out the deportation.
The practice is also very controversial from a legal perspective. In Germany it is considered a breach of the rule of law but the government tolerates church asylum in special severe cases.
Recently there have been legal consequences for nuns and other members of the church for assisting migrants.
Overall, church asylum is very rare. In Germany, which has a long history of church asylum, there are just a few hundred cases in 2020. Most of the cases are Dublin cases – people who are supposed to have their asylum case handled by another EU country.