This year and last have been full of reports of the ever-increasing numbers of migrants who are attempting to cross the Channel for a life in the UK. But as immigration rhetoric hardens, is this pushing migrants and asylum seekers still further into the shadows?
Mohamed had been in Calais for a month when InfoMigrants spoke to him at the end of July. Wearing khaki shorts and hiking sandals, the 18-year-old from Sudan says he dreams of studying philosophy in Oxford. He is one of several thousand migrants, according to estimates from local NGOs, who are living rough in Calais in make-shift camps and hope to cross the narrow stretch of water and arrive in the UK.
"You have to try more, more and maybe one day will be your luck," says Mohamed sanguinely about his attempts to reach the UK. He says he tries most evenings to board a lorry but the deterrents put in place to stop him are numerous.
"They will let the dogs without the mask [muzzle] come to you and sometimes they beat you. They will use tear gas, sometimes spraying, sometimes like a 'bomb,'" says Mohamed, his hands springing upwards to better describe the fizzing from a teargas canister. His words accompanied by an impression of the sounds the canister makes.
"If you are trying to stop trucks in the street, maybe they will throw that on you, in order to, to go far away," he says quietly. Mohamed says he doesn't even bother having a tent anymore because if he did, "the police would take it, and all my things with it." When it rains, he says, he puts a "nylon" over his head, indicating his rainjacket and a plastic tarpaulin. He says he tries to find a bridge or other shelter until it is over.
He has already made it a long way from Sudan, via Libya, Italy, over the Alps and into France.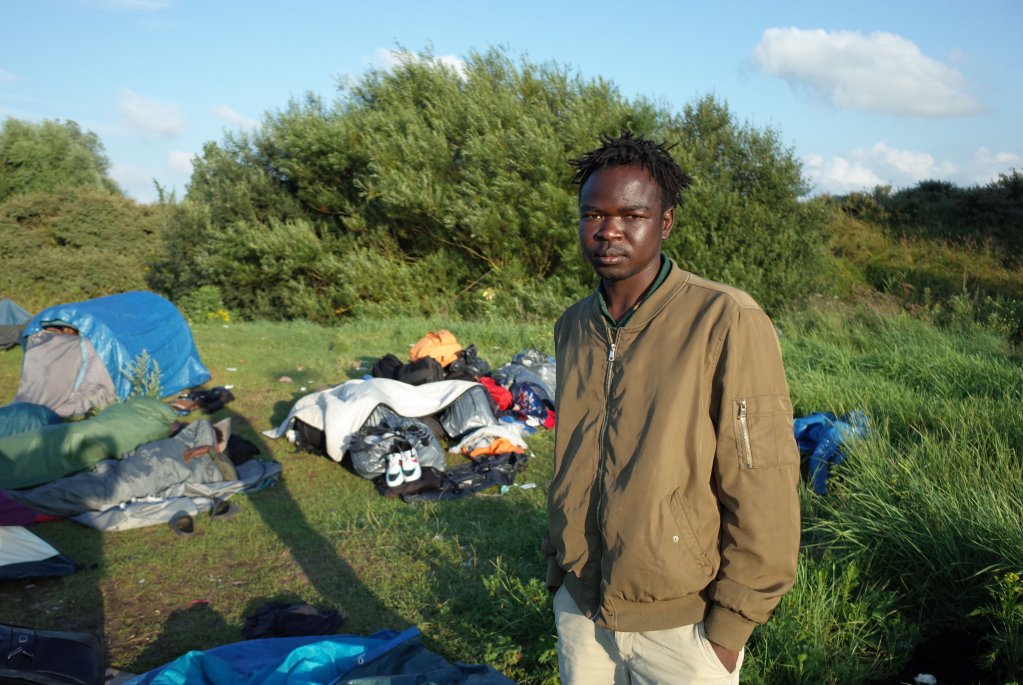 Snaking fences and hostile environments
All around the outskirts of Calais, fences line the roads, most of them with barbed wire rolling and snaking along the top, obscuring the views into the ferry parks, stations and ports. It feels as though the British government's self-declared hostile environment towards migration starts in Calais, since at least some of the fencing is paid for within the British funds to tackle migration from France.
Despite these measures though, more than 10,000 people have managed to make it across the Channel, increasing numbers on small boats, so far this year. That has led to alarmist headlines, particularly in the right-wing press, who sometimes talk in terms of an "invasion," a "crisis," or a "problem."
One of the most enthusiastic reporters of this type of story is the right-wing tabloid Mail online, comprising articles from both The Daily Mail and the Mail on Sunday. Earlier this week, the newspaper claimed that "hundreds of migrants who arrived in Britain after crossing the English Channel on small boats go missing after absconding from their hotels."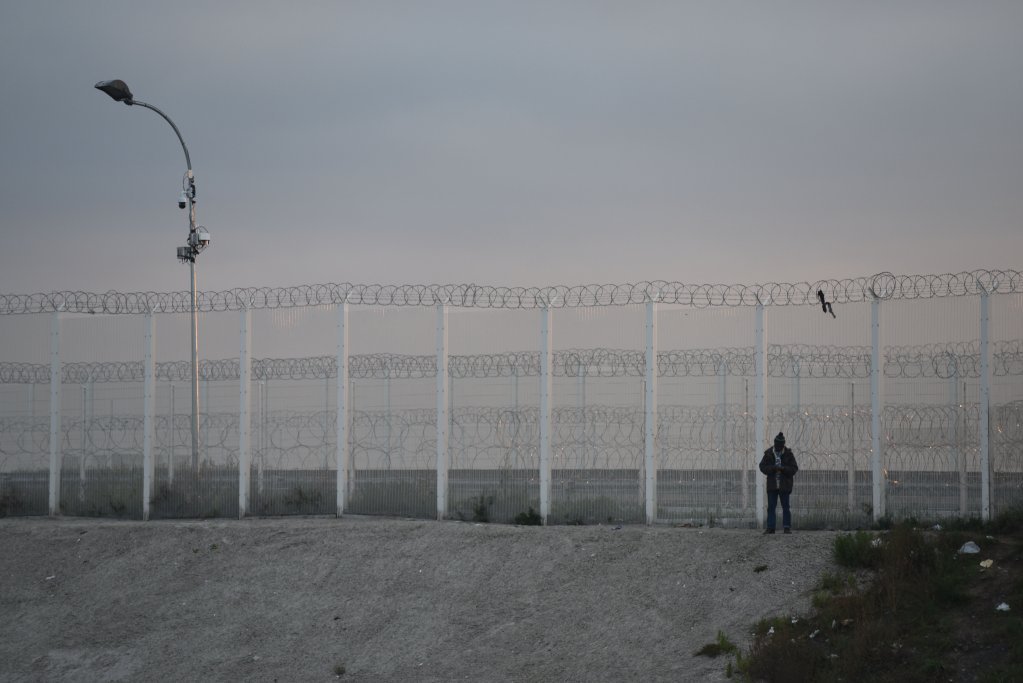 'Hundreds absconding from their accommodation'
According to the Mail Online, unnamed sources told them that "Ministers [in the British government] had held urgent discussions between departments over the 'tracking' systems in place to monitor their [migrant] movements after they arrive."
Again, a "government source" is purported to have confided to the Mail that there is "growing consternation across Government about how many are coming here –and where they are all going. Nerves are fraying on this."
The Mail explains that after arriving, many of the migrants are housed in hotels around the country either whilst they undergo a mandatory ten-day quarantine or whilst their asylum claims are being processed. According to the paper "up to 10,000 hotel rooms around the country are now taken up by the arrivals, with hotels block-booked by the Home Office until January to house them."
Some of these hotels are in London's most up-market postcodes says the Mail, naming the Best Western Kensington Olympia, not far from the Duke and Duchess of Cambridge's London residence Kensington Palace, as one of them. The hotel, claims the Mail, has been "closed to paying customers and is putting up 55 migrants –in some cases for up to nine months."
Other reports though, on Britain's ITV news, indicate that migrants might not be living in the lap of luxury, even turning up at local foodbanks to access fresh food.
Home Office statement
Migrants in these hotels are given key cards to access the building, and have rooms "equipped with wi-fi, air conditioning and flatscreen televisions." The Mail does not make it clear if the migrants they refer to are in mandatory quarantine or free to come and go as they please.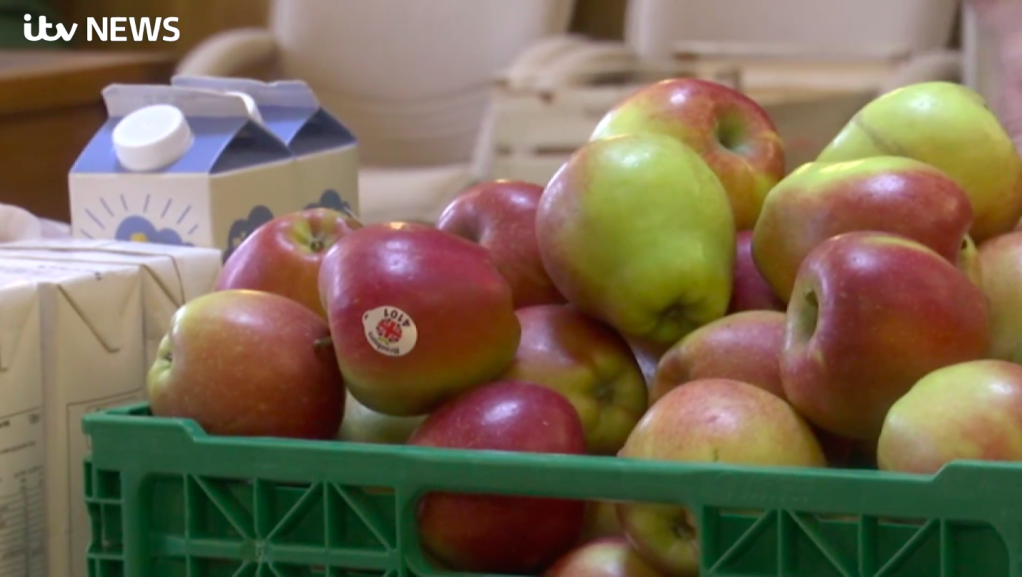 InfoMigrants approached the UK Home Office (Interior Ministry) about the assertions in the Mail's story. We received the same statement that the Mail themselves published in their article. "If an asylum seeker person absconds before a decision is made on their claim, or if they fail to comply with our processes, their asylum claim can be withdrawn."
Although the Home Office refused to confirm or deny how many, if any, asylum seekers might be "absconding," or indeed how many were in this type of accommodation, they did say that they have a "dedicated national absconder tracing team working with the police, other government agencies and commercial companies to track down and bring absconders back into contact with the Home Office."
The spokesperson also said that "newly arrived migrants at hotels are treated as they would be at other facilities, and are expected to comply with COVID regulations including a 10-day self-isolation period." The Home Office did say there was "24/7 security at all hotels," but added that residents were "not detained at the hotels and were free to leave in line with COVID-19 regulations."
Legal obligation to provide support
The Home Office said that Home Secretary Priti Patel had a "legal obligation to provide support including accommodation to asylum seekers who would otherwise be destitute," under the current Immigration and Asylum Act. They did admit that "due to the unprecedented demand, we have had to use temporary accommodation such as hotels to manage demands on the asylum estate."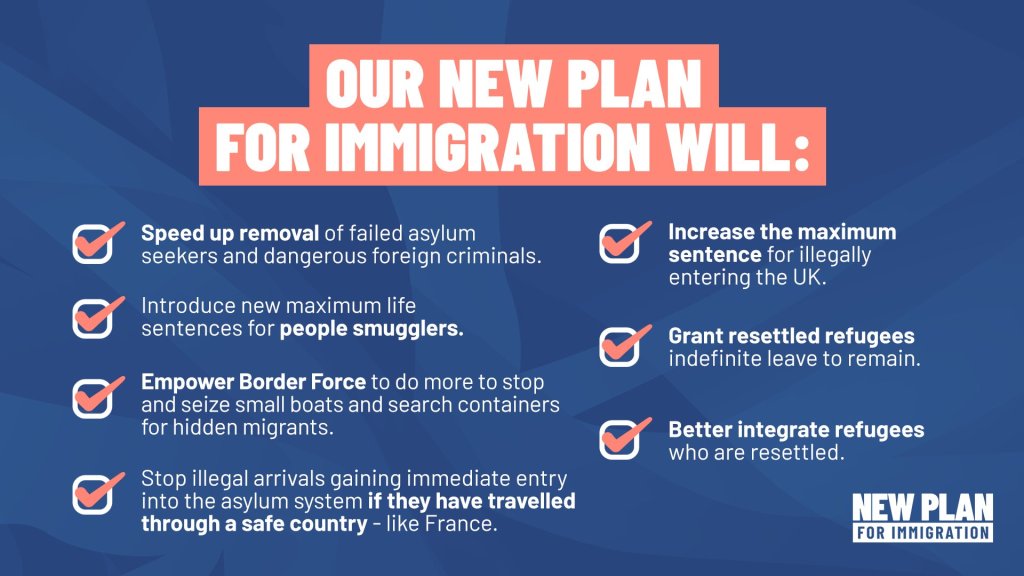 Lastly, the Home Office said that asylum seekers would be "free to make alternative arrangements [to the hotels] with friends or relatives, but they must advise the Home Office of their new address and continue to report as required."
Priti Patel has vowed to "fix Britain's broken asylum system." She is currently putting the Nationality and Borders Bill through parliament which claims it will enact just that. The bill recently passed its second reading and since the ruling Conservative party have a majority of 80 in parliament, it is expected to become law in the next few months.
Patel said that the new laws would "be firm on those who seek to abuse the system but fair on those in genuine need of support and protection."
Reasons for leaving government accommodation
On the subject of why anyone might leave government accommodation, the reasons "could be many," agreed the UK's Refugee Council on the phone when approached for this article, although they declined to comment officially.
Many legal practitioners and NGOs working in the field of migrant rights in the UK and elsewhere repeatedly highlight the myriad ways in which the government's own asylum policy makes it sometimes difficult for an asylum seeker or migrant to jump through all the hoops of the system.
According to the US thinktank's Pew Research Center in 2017, there could be as many as 800,000 to 1.2 million undocumented or unauthorized migrants living in Britain.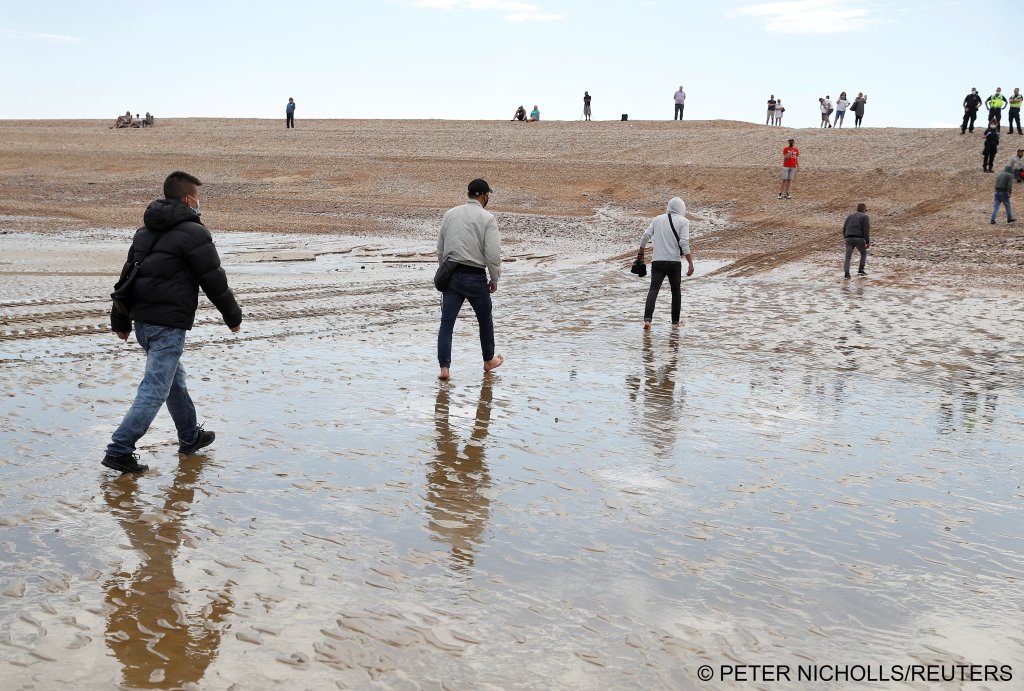 Of course, not all of these people came across the Channel or could ever have been accused of having "absconded" from any government accommodation. Many of them came legally and then somehow didn't manage to get their papers or visas renewed. Others were born in the UK to parents who did not become British citizens, and then it became too complicated or too expensive for their children to go through the registration required for their own citizenship.
Surviving in the shadow economy
Many of those without papers, which includes those waiting for asylum or those who may have been refused or are waiting appeal, survive in the shadow economy. Working through contacts and their own communities via extensive unofficial networks.
Many of the migrants InfoMigrants spoke to in Calais in July named towns like Liverpool and Bristol as destinations and claimed to have "too many" friends and relatives already in the UK who would help them with work and a means to survive. They seemed confident that they would indeed survive if only they could cross the water.
In May 2021, the Financial Times (FT) newspaper spotlighted the plight of hidden migrants in the UK in a long report. They quote an immigration law barrister Colin Yeo who wrote the book Welcome to Britain in 2020, highlighting the problems with the UK government's current approach to immigration.
According to Yeo, the growing group of "hidden migrants" in Britain will "persist as long as the UK makes its immigration system ever more complex and expensive." Yeo told the FT that "politicians have repeatedly stated that unauthorized migrants are not welcome and have continually passed laws criminalizing their presence, yet no government has been willing to detain and remove them."
'We are here'
In April 2021, the Joint Council for the Welfare of Immigrants (JCWI) wrote a report entitled "We are Here: Routes to Regularization for the UK's Undocumented Population." In the report, the authors pointed out that many people are kept in "insecure temporary status, punctuated by expensive and stressful renewal applications, for years and decades." This said the authors "greatly increased the chance that a piece of bad luck will drive them out of [a legal] status."
Once that happens, the report noted, "the system makes it almost impossible to correct course and regain status." Once an asylum seeker or migrant becomes "undocumented" and essentially absconds or is rejected by the system, the "criminalization of their everyday lives drives them into exploitation." Increasing still further the likelihood that any subsequent application for asylum or recognition of their legal right to stay in the UK will be refused.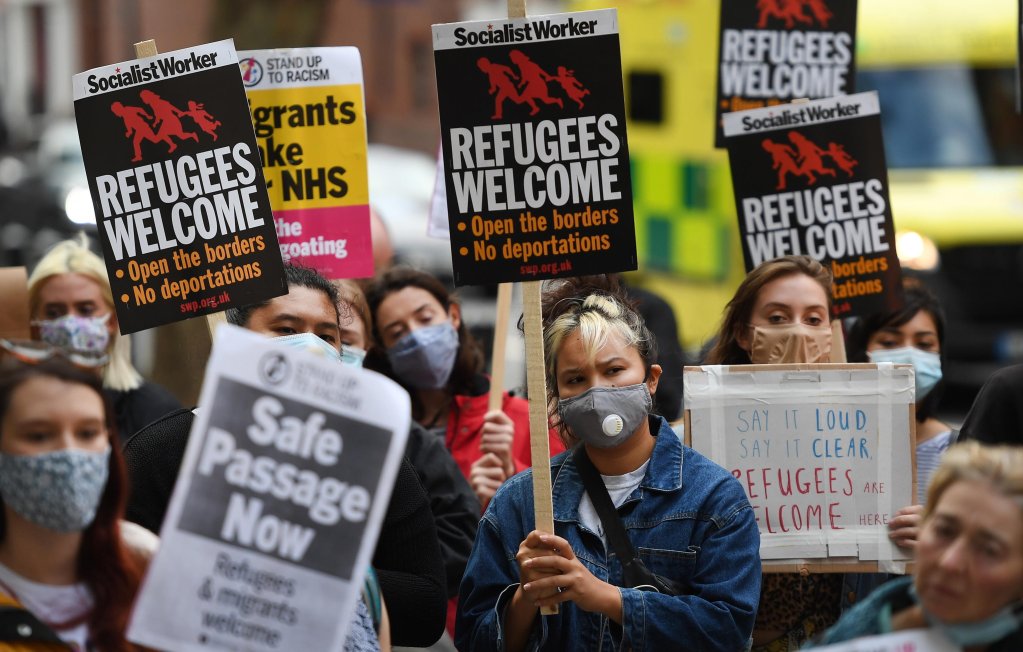 A "simple mistake" or lack of knowledge can also drive someone out of the system, noted the JCWI, such as relying on someone else's erroneous information. Many of the migrants InfoMigrants met in Calais relied on the communities they were camping with for snippets of news about how to reach the next stage on their journey. Their mobile phones and hearsay are often their only news sources.
Reliant on hearsay and community
Another reason that some might leave accommodation, suggested the JCWI report, is that the UK system expects migrants to reapply every two and a half years and pay "several thousand pounds each time" for their application. Even if they first had legal status, they might fail to save up the fees for the next time and then, their application fails and they become undocumented. Perhaps to avoid that, migrants may just leave accommodation thinking it is easier to survive alone than become embroiled in a labyrinthine system they can neither afford or fathom.
For others, who have already had their asylum claims rejected in various European countries, the route across the Channel is their last-ditch attempt to avoid being "Dublined," -- sent back to the first EU country where they gave their fingerprints on arrival, or worse deported to their homeland. In an ironic twist, since the UK left the EU, migrants hope that it will be more difficult for the UK to deport them to the EU, and therefore they have a fresh chance to seek asylum in a country where they often have more connections anyway.
Several of the Iraqi Kurds, Eritreans and Sudanese migrants InfoMigrants spoke to in Calais had already spent several years in Germany and could speak relatively fluent German. Some had stay permits and had even worked as delivery drivers for companies like Amazon, they said. But, on receiving a letter from the German authorities that they faced being sent back to Romania, or wanting the ability to travel back home and see family after long absences, they have set off for the UK.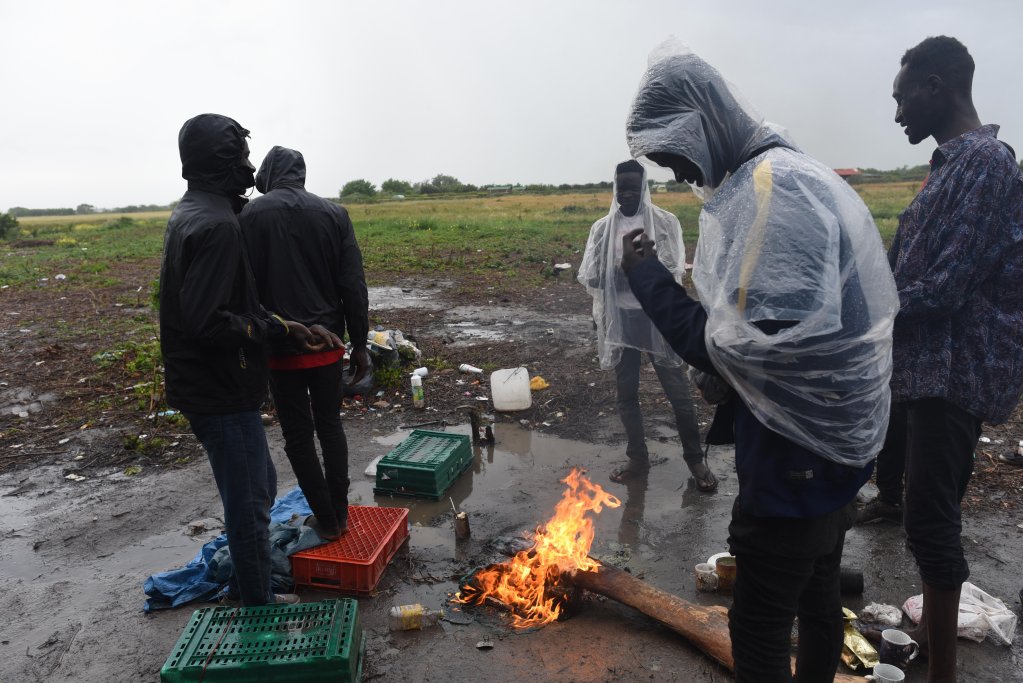 An urgent need to work
Many of the migrants InfoMigrants spoke to didn't even allow themselves dreams of studying. "All I want is a normal life," they intoned. A job, some money, to support my family. Many already owe thousands for their journey to Europe, most have family networks relying on them back home for remittances they hope to send back.
For some still waiting in Calais, and for the right-wing press, time in a hotel, or even a much-criticized barracks provided by the British government might seem like luxury compared to sleeping on cold muddy ground with only a tarpaulin or a rain jacket for shelter.
But for most, the reality of the hostile environment awaiting them in the UK, as well as the need to evade official channels in order to be able to quickly start work means that waiting for the long road to asylum to start is not an option.
Once they have activated their community contacts, the only viable route available to many who wish to stay in the UK is to dive down, avoid the authorities and hope they can cling on to a job and start paying off the debts of their journey before sending money back home.