The director general of the UN migration agency has expressed "extreme concern" over the "deteriorating situation in Afghanistan." The Taliban advances are causing huge amounts of displacement both internally and externally, contributing to a rise in the number of people who are fleeing.
This week, the Taliban "smilingly" marched into Afghanistan's northern provincial city of Kunduz, according to reporting by the news agency Agence France Presse (AFP). By Wednesday, August 11, at least nine of 34 cities like this one have fallen to the Taliban in their latest assault on power.
One evacuee told the AFP that the Taliban had beheaded his son. "They took him ... as if he was a sheep and cut off his head with a knife and threw it away," the man said. AFP says they have no way of independently verifying these reports and the Taliban "deny committing any atrocities in the territory they control," but the stories of brutality and death keep coming.
Fleeing from the Taliban
Many Afghans are getting out of their cities even before the Taliban reach the door. Moving from city to city, until a time when they might be forced to go abroad. Others have already left, for Pakistan, for Iran, for Azerbaijan, for Turkey and some are hoping to make it all the way to Europe.
News agencies like Associated Press (AP) have also been reporting for days that even the Afghan government's own military forces "are fleeing the battle sometimes by the hundreds." This has left small groups of elite forces and the Afghan air force to try and stand up against the Taliban.
However, despite these reports, US President Joe Biden has reiterated his belief that it is time now for Afghans to fight the Taliban alone. In a statement on Tuesday, August 10, Biden said that he does not regret his decision to continue the withdrawal of American troops after 20 years in the country. He said that his country had spent more than "$1 trillion over the last 20 years and lost thousands of troops," reported the Guardian newspaper.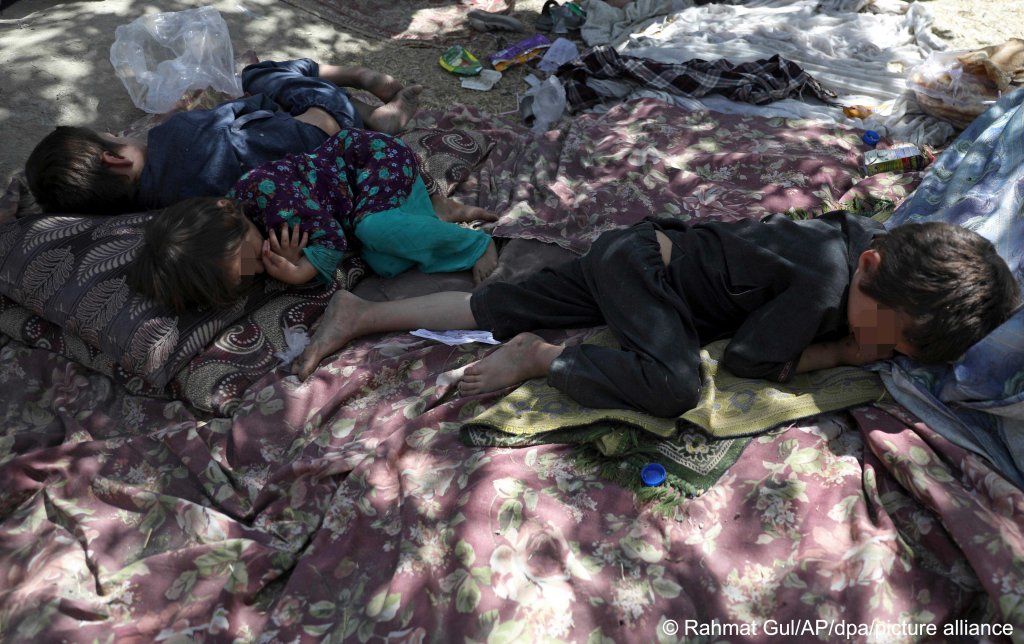 'They've got to fight for themselves'
"Afghan leaders have to come together," Biden told reporters at the White House. "They've got to fight for themselves, fight for their nation." Although US troops have withdrawn, Biden says they are continuing to provide air support, food, equipment and salaries to Afghan forces, stated the Guardian.
The UN migration agency IOM has expressed its deep concern. "I am extremely concerned by the deteriorating situation in Afghanistan – particularly the impact on mobile and displaced populations, including returnees," said IOM Director General António Vitorino in a statement on Tuesday, August 10.,
A roll call of provinces where fighting has escalated in the last few days are listed, many familiar as places where Western troops were stationed. Helmand, Kandahar, Herat, Kunduz, and Nimroz provinces. This "deadly escalation," continues Vitorino, is "adding untold suffering in a country where over five million people are already displaced internally."
IOM: 'More than 359,000 displaced this year'
In fact, according to the IOM, "more than 359,000 people have been newly displaced from Afghanistan" this year alone. IOM is continuing to support the Afghan people, providing "emergency shelter, core relief items, emergency health services and protection assistance to displaced persons."
As well as the people trying to leave or flee their city before or after it is taken over by the Taliban, the IOM notes that there are "record numbers of undocumented returnees in 2021." In fact, "over 680,000 Afghans returned in the first seven months of this year according to the Border Monitoring Team of the Directorate of Refugees and Repatriation (DoRR)."
As if displacement and conflict were not enough, the IOM reports that Afghanistan is "in the throes of a third wave of COVID-19 and a severe drought. These factors leave almost half of Afghanistan's population in need of emergency relief assistance, with needs expected to continue to rise."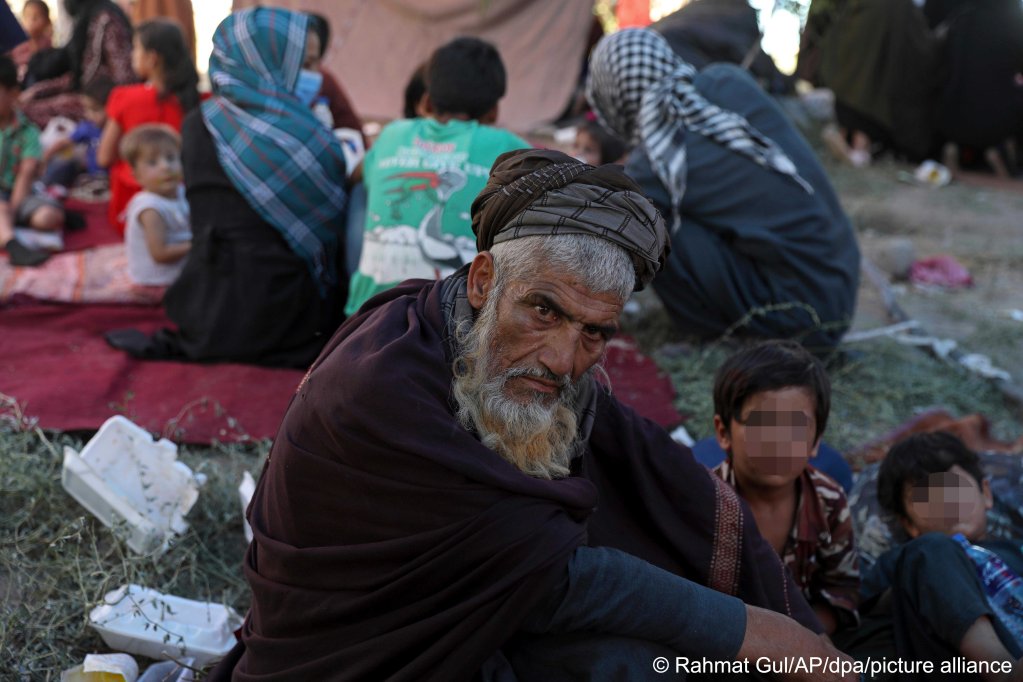 'Do not abandon Afghanistan'
António Vitorino, like officials at many other international bodies, issues a plea to the international community to "support our efforts and not abandon Afghanistan at this critical moment."
According to recent estimates, the Taliban now controls about 65% of the country. Officials in many of the provincial cities fallen to the Taliban report no help arriving from Kabul. "We no longer expect them, if they wanted to send help they should have sent it," said an official in Farah to the Guardian. "One of the intelligence officers switched sides last night and joined the Taliban with several of his men."
Many families have fled to Kabul, reported AP, saying they were "living in parks and streets with little food or water."
Increase of Afghans in Europe expected
On Wednesday, the Swiss paper Neue Züricher Zeitung (NZZ) reported that Europe would soon feel the effects of this conflict. "Whoever can is leaving the country, whether by legal or illegal means." Already, Afghan asylum seekers are the second most numerous group, behind Syrians, in Europe, the NZZ reported.
Many who left earlier this year ahead of the planned Western withdrawal already find themselves on the Balkan route, trying in vain to cross a border from Serbia into the EU. One man spoke to InfoMigrants in May for our forthcoming podcast Tales from the Border.
He said his brother had been killed in Afghanistan and he had been "compelled" to leave his country because of "Taliban, Daesh." He claimed when he had left Afghanistan, "every day 1,000 people are killed."
His frustration and despair was palpable. He had tried countless times to cross the border and found every single one closed to him. "Now Romania border closed, Hungary closed, Bosnia closed; I am compelled," he repeated over and over again.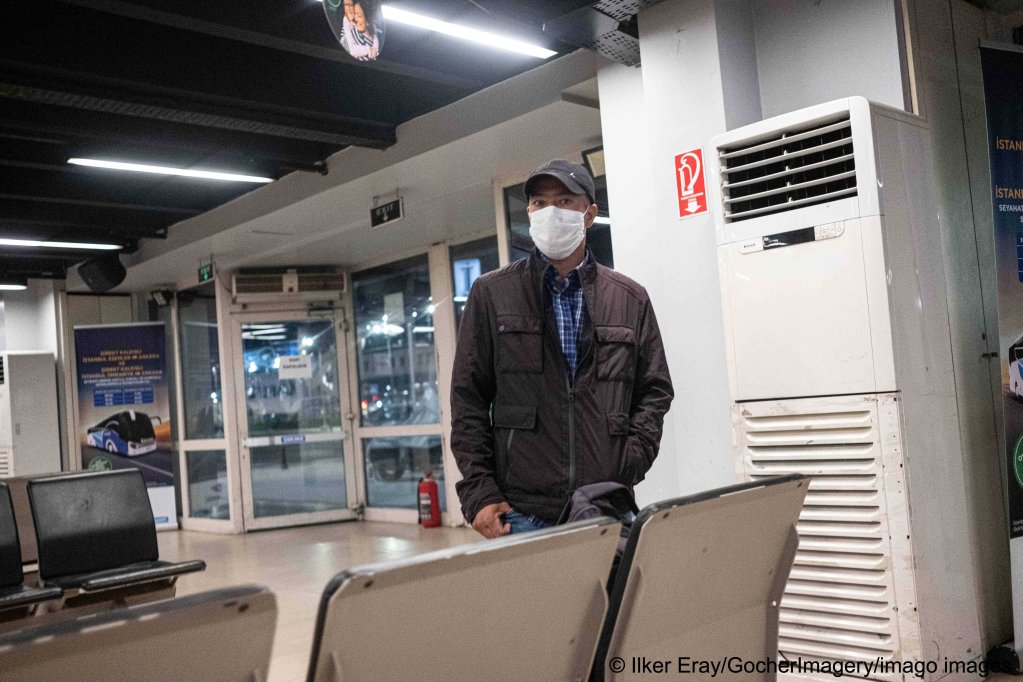 'No pathway for me'
The man said that he felt there was "no pathway for me," and told of being beaten by border police in Serbia, Romania, Bosnia and Hungary. "I am human being, not animal," he added sorrowfully, asking Europe why they wouldn't let him in? "We want peace, we are not enemies," the man concluded.
In Turkey, the numbers of Afghans crossing into the country from Iran "regularly makes headlines," according to a recent report in the Balkan Insight. Turkey is already hosting about four million, mostly Syrian, refugees and says it can't host anymore. The leader of Turkey's main opposition party (Republican People's Party or CHP), Kemal Kilicdaroglu, said on July 25 that there is a "risk of 500,000 or a million Afghan refugees coming [to Turkey]."
Some Turkish politicians are worried that the EU will try and push Turkey to take them too, to prevent their onward travel towards Europe. This belief was further fueled, reported Balkan Insight, by Austrian Prime Minister Sebastian Kurz's remarks on July 26, when he called Turkey a "more suitable place" to host Afghan refugees than either Germany, Austria or Sweden.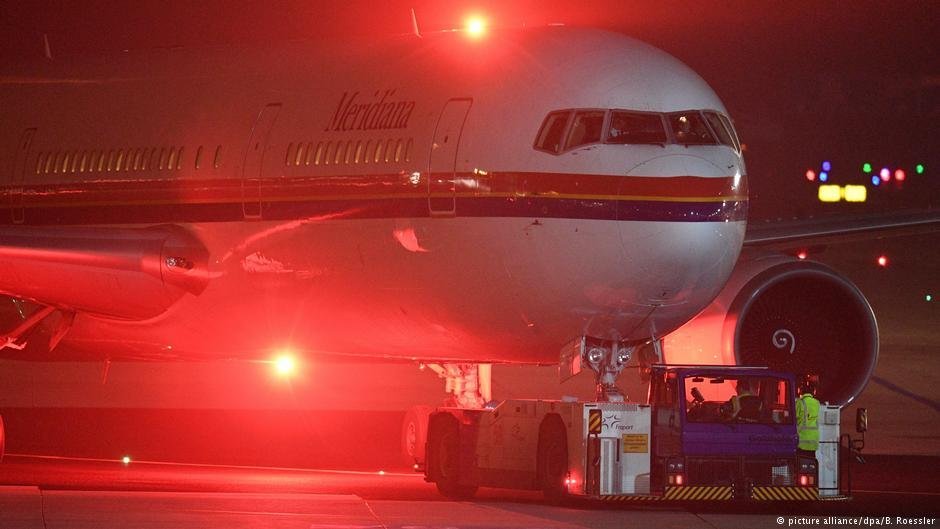 The fight over deportation policy
"Meanwhile, in response to the continued fighting in Afghanistan, on Tuesday eight EU ambassadors who are still operating consulates and embassies in Afghanistan advised their governments to stop deporting failed Afghan asylum seekers back home.
Because of the security situation and the Taliban's advances, the governments should think carefully before deporting people to this situation," reported the German newspaper Süddeutsche Zeitung. The German ambassador was among those who signed the statement, but German Interior Minister Horst Seehofer stated on Tuesday he was determined to continue with deportations where necessary.
Seehofer is joined by his counterparts from Austria, Denmark, the Netherlands, Belgium and Greece, who also sent a letter to the EU Commission, warning that stopping deportations would "send the wrong signal and would motivate even more Afghans to leave their country and seek asylum in the EU."
Deportations halted
26 NGOs in Germany working in the field of asylum and migration, including Pro Asyl, the Catholic charity Caritas and the Protestant one Diakonie, also called for a stop to deportations in even stronger terms.
"Germany should not close its eyes to the deteriorating situation in Afghanistan and must immediately stop deportations," said their statement.
On Wednesday lunchtime, their campaign seemed to have been heard in some of the corridors of power. Through his spokesperson, Steve Alter, Germany's Interior Minister, along with his counterpart in the Netherlands announced that "due to current developments in the security situation" and the "advance of the radical Islamic Taliban," they would be "halting all deportations to the country for the time being."