More than 4,000 migrants have arrived in Lithuania since the beginning of the year. In 2020, just 80 arrived. All have come from neighboring Belarus. Among those migrants are young African students who were tempted to cross the border but now find themselves stuck.
By his own admission, just a few months ago, Koffy* wouldn't have been able to pinpoint Belarus on a map. "I knew where Russia was, but not Belarus," he explains. The 27-year-old man is originally from a West African country, although he asked InfoMigrants not to publish the name of that country, fearing for his own safety. He was engaged in opposition to the current regime and so he decided to leave his country because he says he was being threatened.
On July 7, after studying in Belarus for several months, the young man decided to leave Belarus for Lithuania.
At the end of June, he started to hatch his plan to leave Belarus. He had seen that several other students had already moved out of the student residence in the Belarusian capital Minsk, where he had been living. "Someone told me that people were leaving because the border with Lithuania was open," he remembers.
So, Koffy too, thought he'd try his luck. He left Minsk for the town of Grodno, about 50 kilometers from the Lithuanian border. From there, he took a taxi to the last village before the border and crossed over on foot into Lithuania. "After we had been walking for about two hours, I was stopped by the Lithuanian police, and since then I have been detained."
Inhumane living conditions
It has been more than a month now that Koffy is living in what used to be a school building in the tiny village of Verebiejai, deep into the Lithuanian countryside, about 130 kilometers from Vilnius.
Men, women and children are all staying in this decaying building which has been enclosed by a wire fence. Up until a few days ago, journalists were able to talk to the migrants inside via this fence, but now some of the fencing has been covered by white sheeting -- journalists are no longer allowed to talk to the migrants inside.
According to the migrants, conditions inside the building are "inhumane." In the bathrooms, they say the floor is covered with excrement because the toilets are all blocked. The rooms are so dirty that thick wooden pallets have been put down on the floor to allow people to move around without walking directly on the floor.
Koffy also complains of bad management when it comes to food distribution for the migrants inside the building. "Sometimes, there are people who give some people several helpings and then there is none for the rest of us," says the young man, who on several days says he has only managed to eat one meal a day.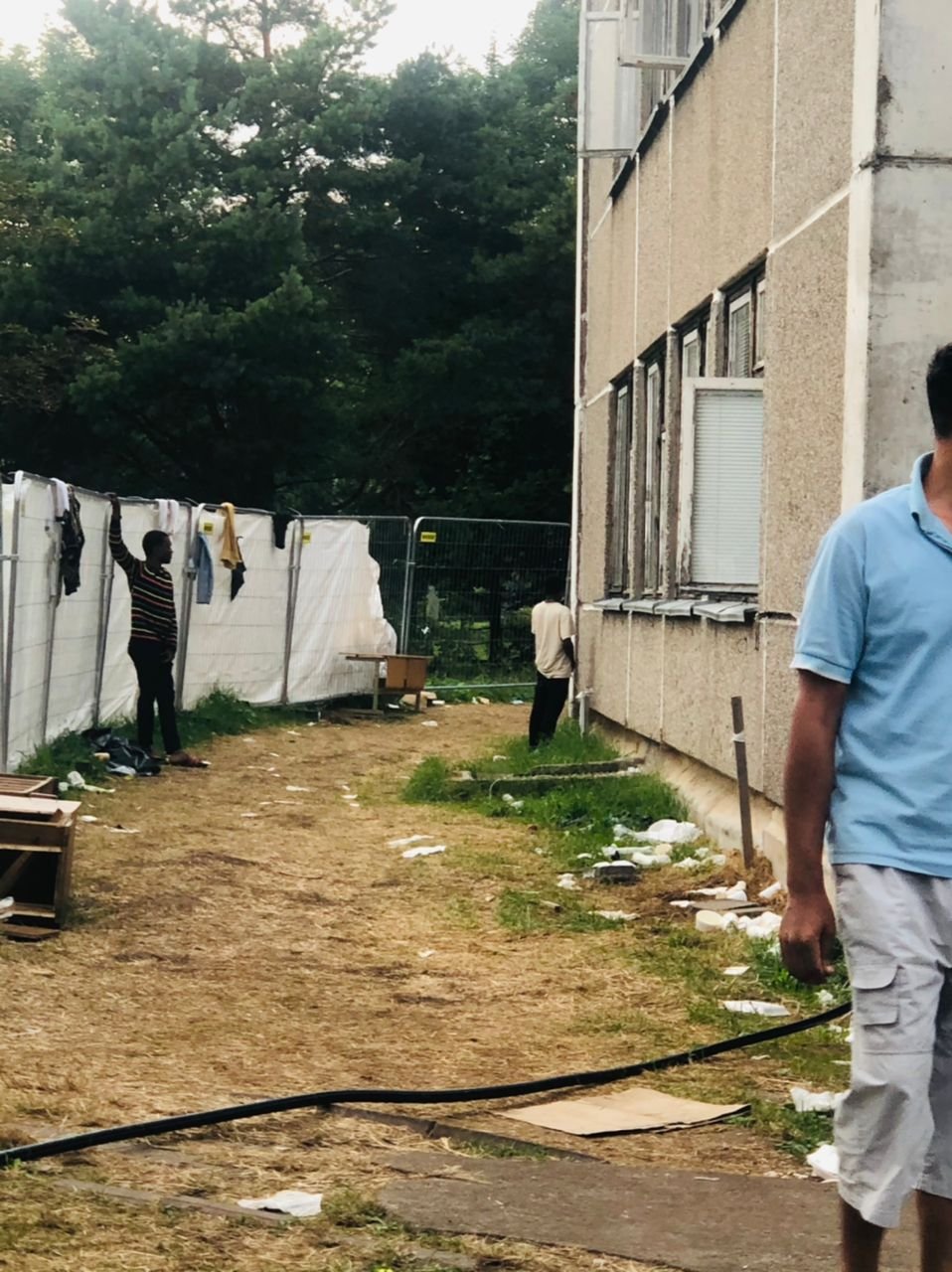 'As long as it is a country in which I am safe'
For Koffy, being shut in a building in Lithuania is another disappointment on his long journey, which began in March 2021, thousands of kilometers away from Belarus. At the time, Belarus, in eastern Europe and supported by Russia, often dubbed "the last European dictatorship," was in the middle of eight months of unrest following the re-election of leader Alexander Lukashenko on August 9, 2020.
"I just wanted to leave my country as quickly as possible. When the 'travel agent' who I had made contact with told me they could get me an invitation to a Belarusian university very quickly, I said, 'OK,' because my life was under threat. I told them though: 'As long as it is a country in which I will be safe, I am not worried,'" Koffy explains.
To gain entrance to Belarus, African students contact various 'travel agencies,' some are more official than others, which charge them to obtain papers. To get to Minsk, a student needs an "invitation," intermediary agents based in Belarus normally charge money to send out these invitations. Once the invitation is obtained, a student visa is issued for the student, which they receive at the airport.
In Koffy's case, the 'travel agent' was someone he knew. They established contact with a Lebanese intermediary who then charged for the invitation sent out from the Belarusian university. Koffy was sent a letter by the Belarusian National Technical University and arrived in Minsk on March 10, via Istanbul. "When I arrived, I paid $3,500 for the student visa (about €2,975) and I signed up for a Russian course," he remembers.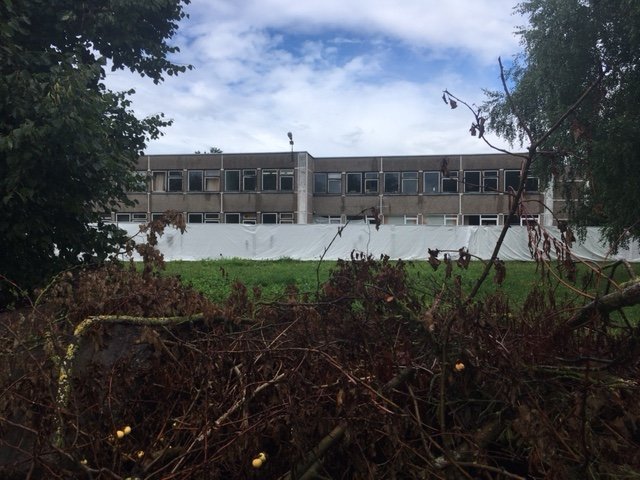 That's when the problems began. Quickly, Koffy realized that his visa, which was meant to have been valid for the whole university year, was actually only valid for six months. He also realized that foreign students don't have the right to work in Belarus. Finally he wasn't allowed to choose a place to live. "The hostel where I was meant to live with other students was really run down and dirty, but when I wanted to rent a small studio apartment, the Lebanese intermediary told me that I couldn't leave and I had to stay at the hostel," explains the young man.
Koffy was even more disappointed when he realized that, as a bisexual man, he was also not safe in Belarus. Discrimination and violence towards members of the LGBTQI+ community are frequent in the country.
A Lithuanian mirage
So, when he decided to set off for Lithuania, he was convinced he would find better conditions across the border. But Koffy didn't realize that as the numbers of migrants crossing the border began to rise, the Lithuanian authorities had enacted a new law that allows them to lock up migrants in camps and centers.
In Lithuanian accommodation centers, new arrivals are registered but there has been no opportunity to ask for asylum until now. "I hoped I could ask for asylum in Lithuania, but now I don't know what to do," says Koffy worriedly.
Tshetshe too believed in this 'Lithuanian mirage.' Just like Koffy, the young telecommunications engineer, originally from the Democratic Republic of Congo (DRC) was studying in Belarus when Minsk opened the border with Lithuania.
For Tshetshe, the decision to leave was not simple. He only had one year to go until he would receive his Master's degree from the University of Minsk. "But at that moment, I ran out of money," Tshetshe remembers. "The Dean of the University told me that if I paid for my studies late my student contract would be canceled and I would be expelled," he explains.
But, as someone who worked as a civil servant under former DRC President Joseph Kabila, a return to the country would have put his life in danger, claims Tshetshe. So, he preferred to try his luck across the border in Lithuania, convinced, like Koffy, that this Baltic country, a member of the Schengen zone would be his gateway to Europe and the West. But after having crossed the border, Tshetshe was also stopped and finds himself shut up in the same center as Koffy.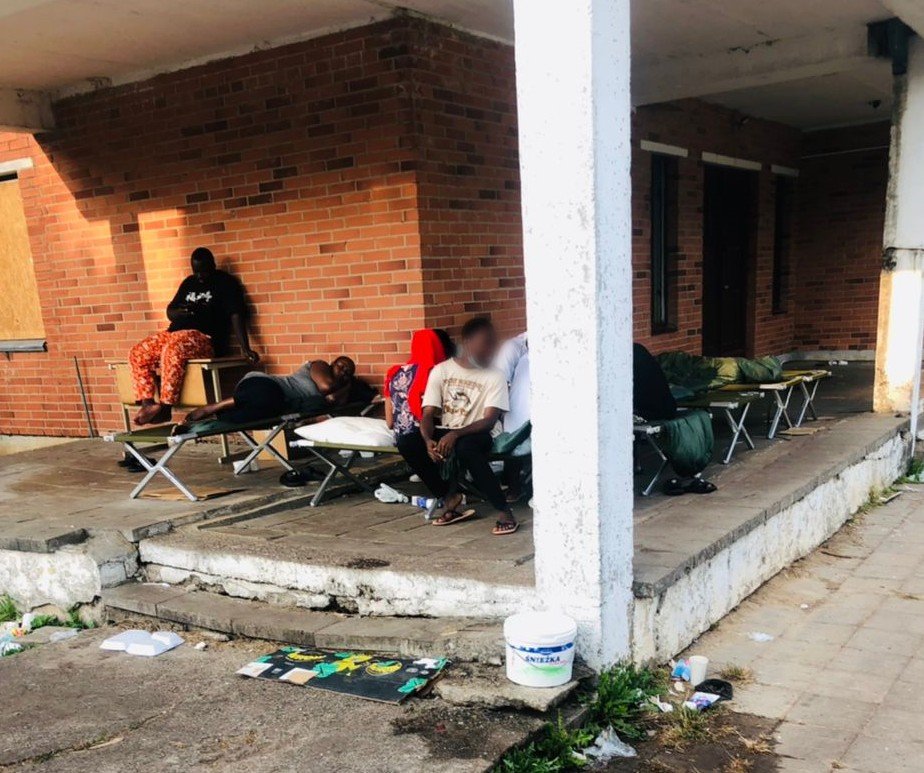 The engineer finds it difficult to comprehend that in fact he is a victim of a diplomatic conflict between the Belarusian president and the European Union. Last May, Brussels imposed economic sanctions on Minsk, after the regime diverted a Ryanair plane bound for Lithuania, in order to detain a Belarusian opposition journalist and his girlfriend. "We stopped the migrants and drugs, now you can have them both," said Lukashenko to Brussels before opening the border to Lithuania.
Tshetshe remains perplexed. "They say that we are Lukashenko's weapons, used to weaken his neighbors, but in fact, us students contributed a lot to the Belarusian economy."
Border guards leading the way
In fact, foreign students are a prized source of income for Belarusian universities, where the majority of national students study for free, explains Alena Kudzko, director of a non-partisan global think-tank Globsec, based in Slovenia.
"Usually, foreign students tend to come from Central Asian countries like Turkmenistan, or from Arab countries," she explains, "but some are also coming from African countries." In an article in 2016, the online magazine Belarus Digest confirmed that, according to official Belarusian statistics, Nigerian students were the most numerous group in the country.
Alena Kudzko can't rule out that the news that the borders were being opened may have acted as an attraction to some, but she underlines that "it appears that many of the students had in fact genuinely come to Belarus to study and that their aim when they arrived had not been to leave the country and enter the European Union."
In the last few weeks, it seems that the Belarusian border guards ceased to stop people from crossing the border. In the centers holding migrants in Lithuania, as well as on social media networks, more and more testimony and videos appear to show Belarusian soldiers and border guards showing migrants the way into Lithuania.
On August 3, Lithuania said that it was getting ready to push back arriving migrants to Belarus. In response, Minsk shut its own borders to anyone who wished to return to Belarus. This created a difficult situation for people caught in the few meters of no man's land between the two frontiers. On Saturday, Iraq announced that it would be suspending all flights towards Minsk temporarily.
But flights from African countries have continued, despite the pushbacks at the Lithuanian border. On Facebook, some unofficial 'travel agencies' which offer student visas and trips to Belarus have modified the information they are giving in order to respond to the changes. On July 25, one Nigerian agency posted information about visas to Belarus, saying: "We can help you get into Lithuania."
*All names have been changed to protect identities
This article was adapted from the French original by Emma Wallis.