Refugees living in Turkey are increasingly facing xenophobic attacks as shown by the most recent riots in Ankara. Experts warn that things could escalate in the future.
It started on Tuesday evening (August 9) with a feud between two groups of youths in Altindag -- a district in the Turkish capital Ankara. Syrian refugees got into a violent altercation with a group of Turks, in which two Turkish youths were injured with a knife. A few hours later, an 18-year-old Turk succumbed to his injuries in hospital.
The incident set in motion a wave of xenophobic attacks similar to a pogrom: Hundreds of people took to the streets of Altindag on Wednesday night, vandalizing or ransacking stores, homes and cars belonging to Syrians. Videos shared on Twitter show an angry mob vandalizing the properties of Syrians and shouting xenophobic slogans. Some rioters formed the so-called "wolf hand salute" with their hands -- the symbol of the right-wing extremist Turkish "Ülkücü" movement, also known as the "gray wolves". 
Meanwhile, xenophobic posts and messages were shared widely on social media including the hashtags "We don't want Syrians", "We don't wants Afghans" or "Turkey to the Turks".
Economic instabilty fuels hostility
Turkey hosts roughly four million refugees, most of them Syrians. There are an estimated 3.6 million Syrian refugees and migrants in the country. There's also a rising number of Afghan refugees who have fled the radical Taliban -- hundreds of thousands are living in Turkey irregularly, they're poorly paid and without access to the health care system.
Many Turks and Turkish politicians have become increasingly hostile towards migrants and refugees in recent years. Due to the prolonged financial and economic crisis that started in the fall of 2018, many Turks are experiencing existential fears and distribution struggles, fueling anti-refugee and -migrant sentiments.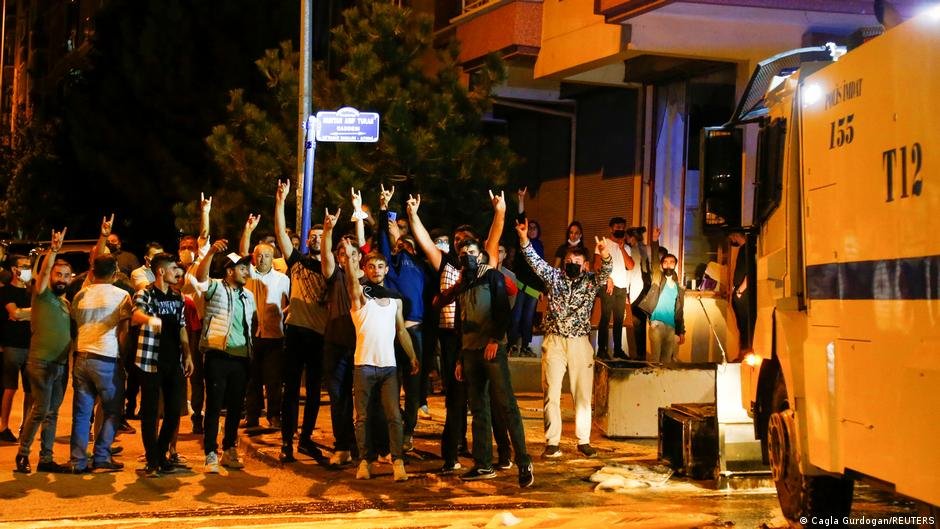 The recent xenophobic riots didn't come as a surprise to sociologist Ulas Sunata. She also says they cannot be attributed to the ailing economy only. "The tensions between refugees and locals were never tamed. Many mistakes were made in (the Turkish) migration and refugee policy. It was intransparent and badly communicated." Sunata expects the confrontations to escalate further. Politicians have also encouraged the buildup, Sunata says, by repeatedly emphasizing that the refugees will soon be sent back home. Metin Corabatir, president of the Research Center for Asylum and Immigration (IGAM), also believes that the harsh rhetoric of politicians is partly responsible. Time and again they have emphasized that they want to send the refugees back soon, he said.
Politicians make promise to deport
The topic is already an issue with regard to the elections in 2023. The largest opposition party, CHP, has recently intensified its rhetoric against refugees. CHP leader Kemal Kilicdaroglu declared that he would send all refugees back to their country of origin if his party came to power.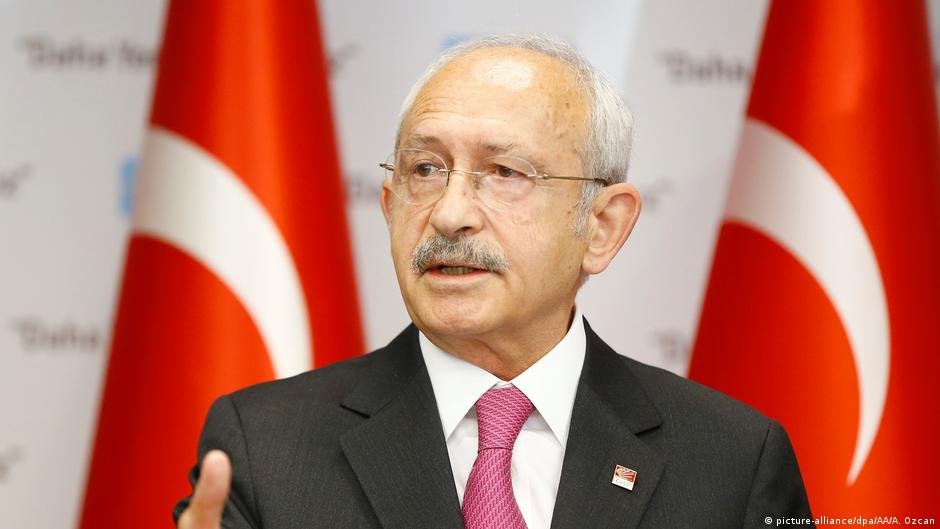 Are the Taliban causing mass immigration?
Following the NATO troops recent withdrawal from Afghanistan, the Taliban have seized control in large parts of the country. Many Turks are worried that Turkey could soon have face a large number of refugee arrivals because of this.
The Turkish government recently said it would increase its military presence in Afghanistan. Turkish president Recep Tayyip Erdogan announced plans to secure Kabul's "Hamid Karzai" airport with Turkish soldiers.
Last week, the US state department said that it would use Turkey as a temporary resettlement country for Afghans who have cooperated with US troops and are therefore at risk of persecution by the Taliban. However, given the massive xenophobia that flared up in Ankara recently, it appears questionable whether Turkey can be considered safe for Afghan refugees.
Adapted from the German original published by Deutsche Welle, written by Daniel Derya Bellut
First published: August 12, 2021