The foreign minister of Luxembourg, Jean Asselborn, has urged the European Union to accept quotas of refugees from Afghanistan. But some EU countries, including Austria, say Afghans fleeing the Taliban takeover should not be offered protection in Europe.
Luxembourg's foreign minister, Jean Asselborn, has called on EU countries to agree as soon as possible on a quota arrangement to take in refugees from Afghanistan. "We need quotas for refugees from Afghanistan who can come to Europe legally," Asselborn told Redaktionsnetzwerk Deutschland. "Everyone has to help, so that people don't fall into the hands of smugglers again and have to fear for their lives." 
Asselborn, who is also immigration minister, said that in light of the current humanitarian crisis in Afghanistan, "the EU states must finally send a signal that we are ready to help the people," adding that this was a moral obligation. 
"This would also send a clear signal to dictators like [Belarus president] Lukashenko," Asselborn said. "If the EU accepts migrants in an orderly process, then Lukashenko will also realize that it's no use smuggling Afghans and other refugees into the EU to get revenge for sanctions against his country."
Asselborn criticized statements by Austria's interior minister, Karl Nehammer, who has said his country will not take in Afghans. "This is terrible. It is exasperating. Such populist phrases only stir up fear," Asselborn said.
He called the statements from Vienna "the opposite of a common European policy, (and) only motivated by domestic politics."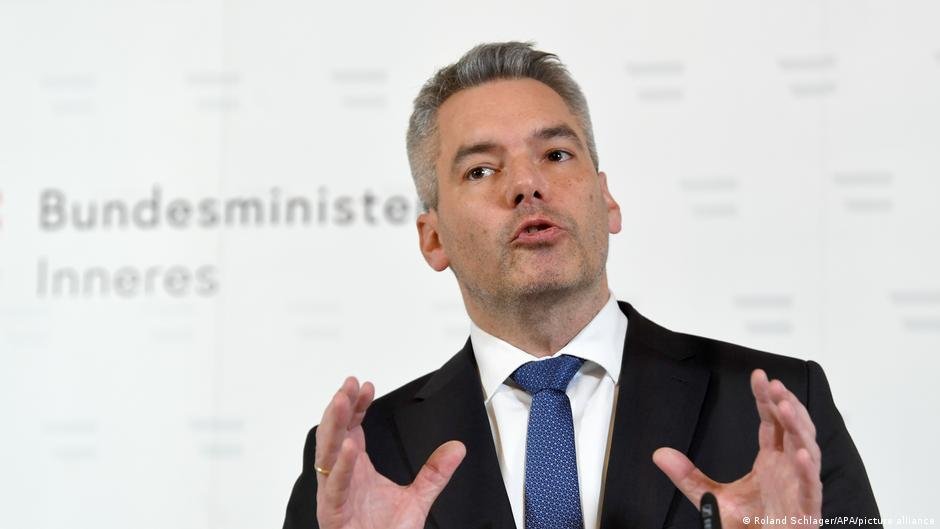 Keep Afghans in the region, says Austria
Refering to a possible influx of Afghan refugees, Nehammer said Wednesday that Europe must take precautions to prevent a new wave of migration to Europe. There is no reason why an Afghan should come to Austria now, Nehammer told the German newspaper Die Welt. "2015 must not be repeated under any circumstances," he said.
Ahead of a meeting of EU interior ministers on Wednesday, Nehammer also said that Austria is in favor of countering an influx of refugees by providing aid to Afghanistan's neighbors. "The goal must be to keep the majority of people in the region," he said.
To deter asylum seekers, Austria is urging the EU to set up deportation centers in countries neighboring Afghanistan to take in Afghans deported from Europe. "It is important ... that it continues to be possible to deport violent asylum seekers or refugees, so we need these deportation centers," Nehammer said.
According to government figures, Austria is home to the second-largest Afghan community in the EU in relation to its own population, with 44,000 Afghans.
Switzerland: Wait for UN to assess needs
Meanwhile, Switzerland's government has said that it will not accept large groups of refugees arriving directly from Afghanistan. The justice minister, Karin Keller-Sutter, said she understood calls to take in more Afghans, but this was not possible now.
"There are different UN organizations trying to work out in an unclear situation if and how many people need long-term protection and if these people need to be resettled," she told a news conference in Bern.
"Also, such an operation is currently not at all possible because the situation in Afghanistan is so unstable," she said.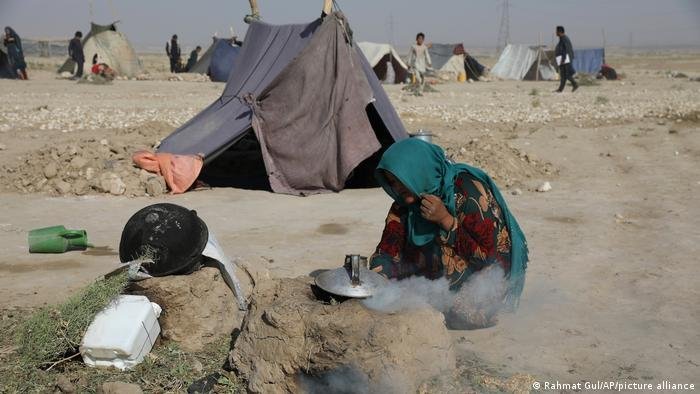 Switzerland has promised to evacuate 230 locals and their families who worked for a Swiss development office in Afghanistan, but the government has said other applications for asylum are to be reviewed on a case-by-case basis. The government will consider humanitarian visas only for people facing an "immediate, concrete, serious and directly life-threatening threat," according to Keller-Sutter.
A Swiss army detachment arrived in Kabul on Wednesday to assess the situation.
Keller-Sutter said the government was prepared to review any request from the UN refugee agency UNHCR for countries to take in contingents of people leaving Afghanistan.
Switzerland would also look to help with the large number of Afghans heading for Afghanistan's neighbors, she said. Switzerland currently hosts 20,000 Afghans, 15,000 of whom are going through the asylum process. 
Also addressing the news conference, the Swiss foreign minister, Ignazio Cassis, said: "Switzerland is not going to sit back and do nothing. We must first look at what the needs are."
Reuters, AFP, dpa, KNA