Following the Taliban's takeover of Afghanistan, Germany's federal states say they are ready to receive numerous refugees and have called on the German interior minister to initiate a nation-wide program for the admission of Afghans seeking protection.
After the start of evacuation flights from Afghanistan, German states are preparing to take in several thousand Afghan nationals at short notice. According to a survey conducted by news agency dpa, the state of North-Rhine Westphalia (NRW) alone is ready to receive 1,800 people from Afghanistan.
The state chancellery of NRW, Germany's most populous state, said the people in question are 800 local Afghan staff who have been working for Germany in the past years. An additional 1,000 spots are reserved primarily for women with a background in civil rights, human rights, the arts and journalism.
Baden-Württemberg, Germany's southwesternmost state, is expecting to take in up to 1,100 local staff and their relatives from Afghanistan. The state of Lower Saxony said it would provide at least 400 spots in initial reception facilities. According to the interior ministry in the state capital Hanover, there have been talks between the federal government and the states for the purpose of additional relocations.
Earlier, Germany's smallest state Bremen had announced it would offer space for up to 150 local Afghan staff. Schleswig-Holstein, Germany's northernmost state, was preparing to accommodate 300 women and children. Neighboring Hamburg had offered to take in at least 200 affected Afghans, with the first of them already expected to arrive on Wednesday (August 18). Munich, capital of Germany's second-most populous state Bavaria, was one of several Bavarian cities that also declared their willingness to receive people.
While Rhineland-Palatina, Saxony, Thuringia, Hesse, Saxony-Anhalt, Mecklenburg-Vorpommern and Saarland said they were principally open to taking in people, they didn't name concrete numbers.
Germany's capital Berlin, which also constitutes a state, has already taken in 120 local Afghan staff who primarily worked with the German armed forces, the Bundeswehr. They arrived with the evacuation flights of the Bundeswehr this week. In total, Berlin has some 1,250 available spots for refugees from Afghanistan, according to Berlin's state office for refugee affairs. The state of Brandenburg, which surrounds Berlin, is expecting the first 180 arrivals today (Thursday).
Last month, Berlin announced it wanted to welcome 500 vulnerable, mainly Syrian and Iraqi refugees who have sought refuge in Lebanon over the next five years. In the past, federal Interior Minister Horst Seehofer had blocked similar attempts, mainly by arguing that only a coordinated response at EU level could begin to address the situation.
Call for federal reception program
On Wednesday (August 18), the interior ministers of Germany's 16 states requested federal Interior Minister Horst Seehofer to launch a new federal Afghan refugee program for people who helped German forces on site.
According to Lower Saxony's Interior Minister Oscar Pistorius, the interior minister conference followed a proposal by his state. Lower Saxony would be playing a key role as it did in previous reception programs, Pistorius said. "The preparation has started, the capacities are available."
Between April 2020 and April 2021, more than a dozen flights brought 2,765 people in need of protection, mostly from overcrowded migrant camps on the Greek Islands, to Hanover, from where the arrivals were distributed among the German states.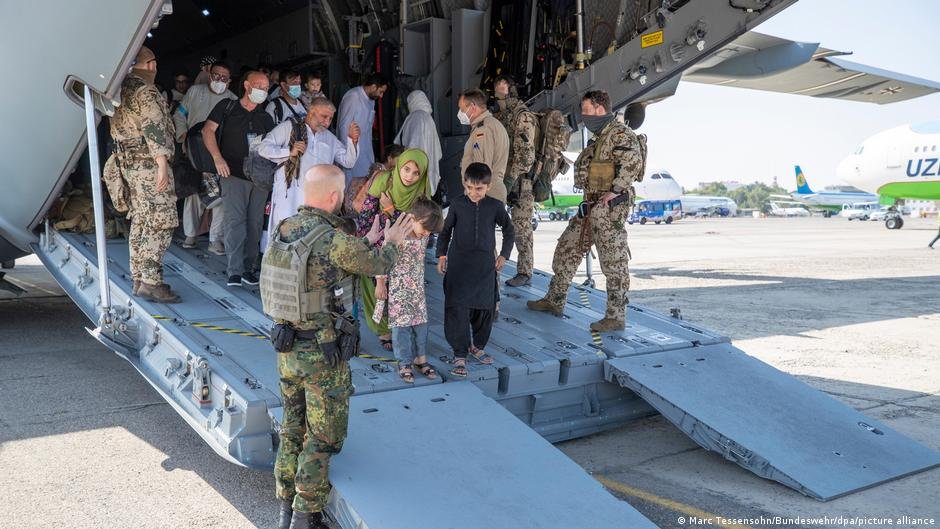 According to the minister, a federal reception program was the quicker and more effective solution compared to individual state programs. He also appealed to Seehofer to try to get a European initiative on the way for vulnerable people from Afghanistan. Moreover, the government needed to talk to Afghanistan's neighboring states so that refugees in the region can be provided for. "Germany won't shoulder this task alone. Europe is needed as a supportive community of states," he said.
Earlier this week, Luxembourg's foreign minister urged the European Union to accept quotas of refugees from Afghanistan. But some EU countries, including Austria, say Afghans fleeing the Taliban takeover should not be offered protection in Europe.
Read more: In Kabul, terrified Afghans wait for the call to safety
Conservative politicians fret about Afghan refugees
On Wednesday (August 18), Alexander Dobrindt was the latest conservative politician to warn of the consequences of Germany taking in refugees from Afghanistan. There could be "no general approval for the reception of refugee contingents in Germany," Dobrindt told the New Osnabrück Newspaper.
"We must not create the impression that we can solve Afghanistan's problems in Germany. This would massively increase the risk of an escape movement," the politician said. Instead, the federal government should up its financial support of the UN refugee agency to accommodate and provide for refugees from Afghanistan in neighboring countries.
On Sunday, as the Taliban took Kabul, chancellor candidate Armin Laschet tweeted that "The mistakes regarding the Syrian civil war must not be made again," adding that "2015 shall not be repeated." Laschet, the leader of Merkel's Christian Democrats (CDU), was referring to the more than 1 million people who fled war-ravaged countries and found their way to European borders in 2015. Syrians were the largest contingent, and many of them settled in Germany after Merkel's famous "Wir schaffen das!" (we can do this) comment saw borders remaining open.
Laschet's position was echoed by some of his conservative party colleagues as well as at least far-right politician, the AfD's Alice Weidel.
According to a new study by the University of Potsdam, German Chancellor Merkel's refugee policy was not a driver of the large number of migrants arriving in Germany in 2015. Rather, the numbers were the result of an upward trend that had been on the horizon for years, the analysts say.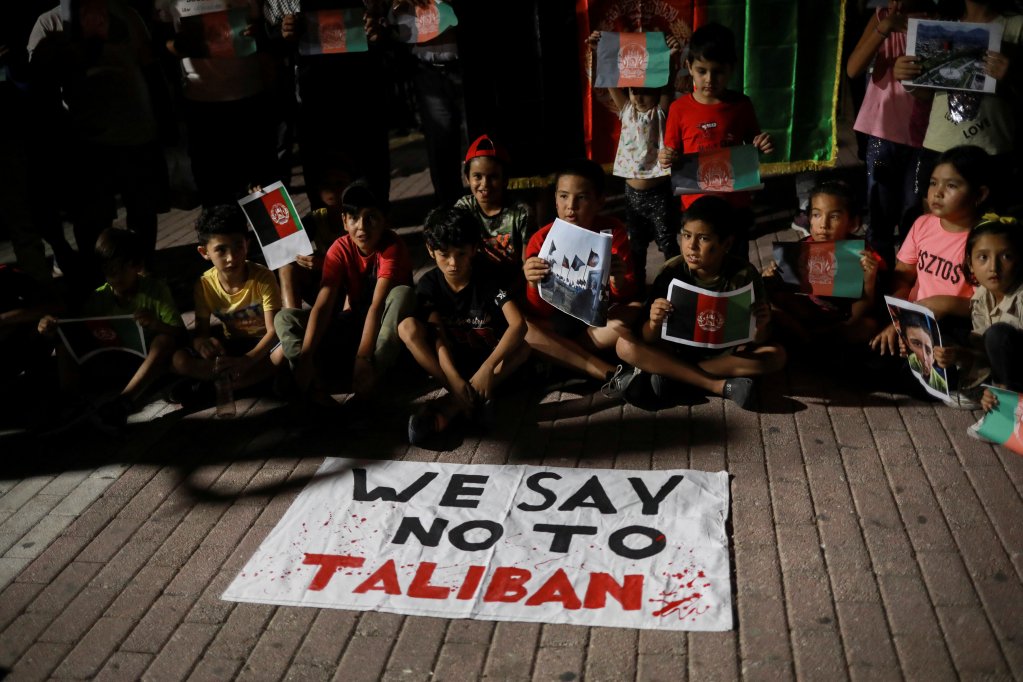 On Thursday (August 19), Afghan refugees in Athens took to the streets to demand the relocation of Afghan local staff and their families. The protest comes on the heels of Afghan migrants demonstrating against the Taliban takeover of Afghanistan on the Greek Aegean island of Lesbos on Monday. According to the Greek government, some 40,000 people from Afghanistan currently live in Greece, half of whom already received asylum.
With KNA, Reuters, dpa, AFP