A human rights defender in Lithuania, Vytis Jurkonis, says the country cannot cope with the thousands of migrants being 'invited' to cross the border from Belarus. And he fears that for those caught in the political trap the situation will become even more serious as winter approaches.
Vytis Jurkonis lectures at the Institute of International Relations and Political Science at Vilnius University and heads the Vilnius office of the non-profit human rights organization, Freedom House. He spoke with InfoMigrants' Abbas al-Khashali. 
Abbas al-Khashali: What do you think about the situation on the border between Lithuania and Belarus?
Vytis Jurkonis: It's very complicated, it's a challenge: I don't want to call it a 'crisis', because what we saw five or six years ago in the southern part of the European Union, that was a crisis. The numbers are still not that (big), but there is still a challenge that needs to be addressed somehow.
The behavior of the Belarusian regime is very upsetting: it is inviting people (to come to Belarus) and basically setting a trap for them – promising things, misleading them. And people who are paying quite a lot of money are finding themselves in the trap where nobody waits for them and they are basically being turned back.
The Belarusian regime is weaponizing them, instrumentalizing the migrants, and I wonder what organizations and institutions like UNHCR, the Red Cross, the International Organization for Migration, which are based in Belarus, are doing about that, because this entire situation is basically the fault of the Belarusian regime: the migrants are simply a consequence of its attacks on Lithuania and the European Union as a whole.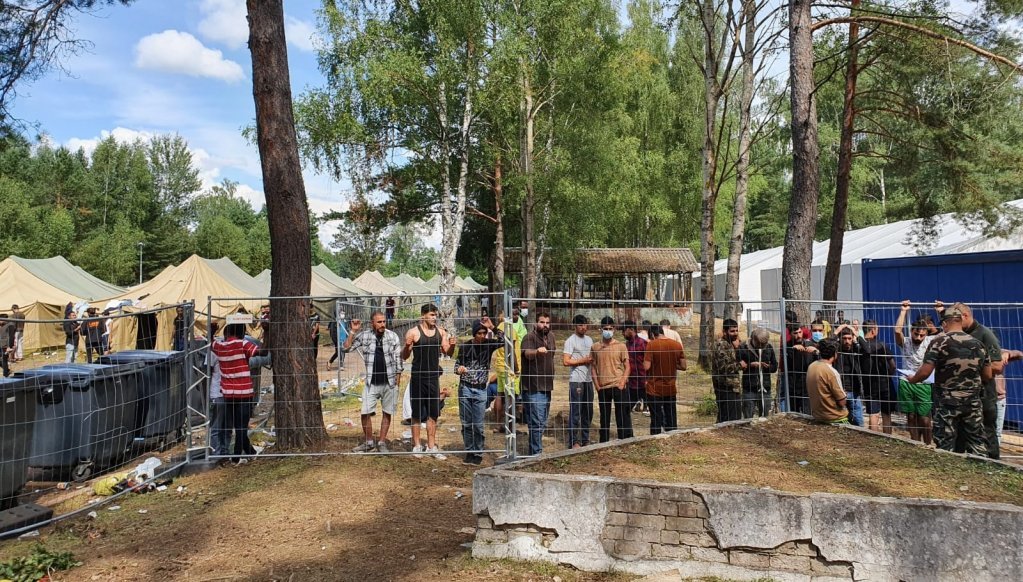 That is the political side, but what about the human side? Yesterday we (reporters from InfoMigrants and DW) were in a camp where the situation was really bad. Many migrants had not received papers or an asylum interview, and no officials had met with them to talk about their situation.
Lithuania had already been experiencing a flow of migrants for two years. First it was Belarusians escaping from the regime. Now, Belarus is not allowing Belarusian people to cross the border, but they are allowing people from the Middle East to cross the border. Obviously, there is a lack of human capacity to process the cases, because there is a backlog of thousands of cases due to the previous migration of Belarusian citizens.
Perhaps even more importantly, there's a lack of infrastructure. The camps for migrants and asylum seekers were already overloaded two years ago when we were talking about hundreds of people, now we are talking about thousands. So there is definitely a lack of finances, infrastructure and human capital. That had never been a priority for the Lithuanian government, so it needed to be addressed first.
Human rights defenders have called for the conditions in the camps to be improved, and I'm sure that in response to this situation and this challenge these issues are going to be addressed. But the current situation is really bad, knowing that the weather is still not as bad as it might get in a month or two. Then, (when the weather worsens,) we are going to be talking about a really serious situation.
Also read: 'No one will answer our questions': Migrants in Lithuanian camps wait in uncertainty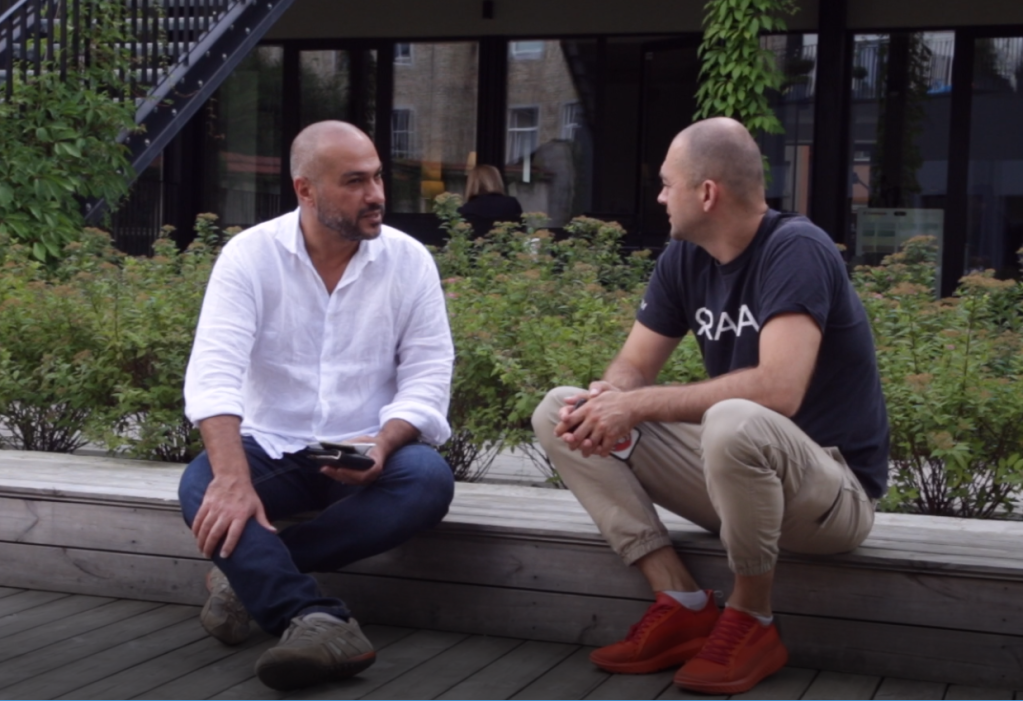 In Germany in 2015, the people said 'welcome' to refugees. Do you think this situation could be repeated in Lithuania?
I don't rule that out, I mean every society is different. You mentioned Germany: in Germany you had those who were against migrants as well. In Lithuania there is part of the population which is afraid. They are being attracted to the (anti-migrant) narratives again. It has to be said that, alongside the arrival of migrants, there are information attacks coming from the Kremlin or from the Belarusian regime, so I understand the Lithuanian authorities who perceive that as an attack.
I think that we should do more in terms of the citizens: I know that there are volunteers at the camps. I know that some Belarusian migrants are even helping out as volunteers there. There are certain groups in the population who are willing to help, but at the same time we need to understand that currently the Lithuanian authorities alone cannot cope with such numbers (of migrants), because these are historical numbers, meaning there are now ten times as many migrants as we used to have.
Also read: Meet the Middle Eastern migrants trapped in Lithuania