Turkey's president Erdogan has warned that his country will not become a 'refugee warehouse' for Afghans fleeing the Taliban. Turkey is already host to millions of refugees.
As the number of Afghans making their way into Turkey across the border from Iran rises steadily, the Turkish President Recep Tayyip Erdogan has issued a stark warning to European nations, saying in a televised address that Turkey will not become Europe's 'refugee warehouse'.
Following a cabinet meeting on Thursday, Erdogan called on European countries to shoulder the responsibility for Afghans fleeing the Taliban.
"We need to remind our European friends of this fact: Europe -- which has become the center of attraction for millions of people -- cannot stay out of (the refugee) problem by harshly sealing its borders to protect the safety and well-being of its citizens," Erdogan said.
"Turkey has no duty, responsibility or obligation to be Europe's refugee warehouse."
His comments come amid rising anti-migrant sentiment in Turkey as the country struggles with high inflation and unemployment as well as the COVID pandemic.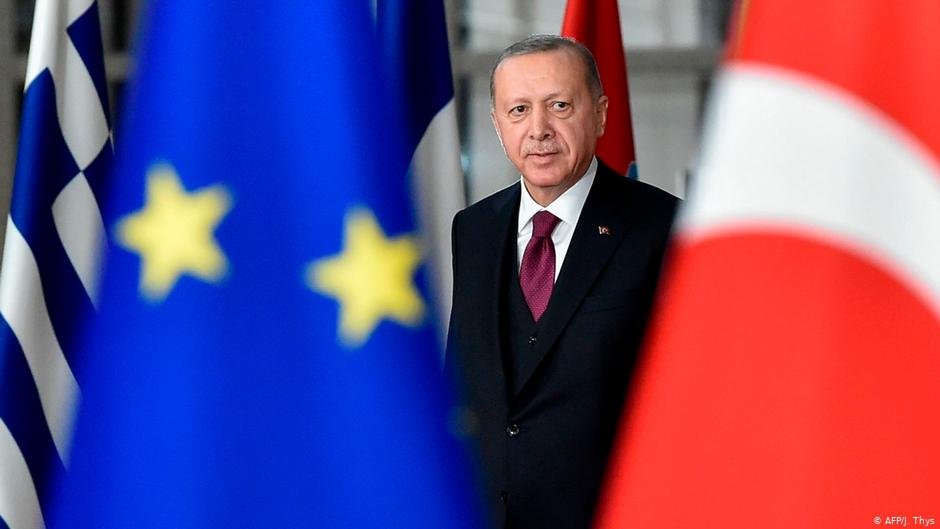 'Unease' about refugees
Turkey is home to around five million foreign nationals – including 3.6 million Syrians who fled the civil war in the neighboring country and 300,000 Afghans. Around 1.1 million are foreigners with residence permits, Erdogan said.
The president was aware of the Turkish public's "unease" about refugees, he said. But to allay fears of a renewed flow of asylum seekers from the East, his country has reinforced its border with Iran with military and police – a wall being built along the frontier is nearly complete.
Ankara is now facing pressure on several fronts over a possible new wave of migrants seeking safety. Several European leaders have suggested that refugees from Afghanistan should remain in Turkey and other countries in the region rather than being given asylum in Europe.
But the Turkish opposition leader Kemal Kılıçdaroğlu has warned Erdogan that the Turkish people will not support a repeat of the EU-Turkey agreement reached in 2016.
Under the 2016 deal aimed at preventing migrants, especially Syrians, from reaching Europe, Turkey promised to seal its borders and take back irregular migrants from the Greek islands in exchange for around €6 billion from the EU.
The agreement was highly controversial, Erdogan himself repeatedly accusing the EU of failing to honor its commitments, while human rights organizations said it reflected a failure of EU migration policy and a violation of migrants' rights.
Erdogan said Thursday that his first responsibility was to Turkey's 84 million citizens. But he added that the country "would not turn its back on those who come to our door."
Leverage with the EU
Some analysts say a refugee deal may give Erdogan political and financial leverage with the EU and help to boost Turkey's economy.
"Basically it's a lever for Erdogan to pull with the European Union … 'Pay us to take care of these refugees or we are just going to let them through'," said Kay Van-Petersen, a financial strategist.
According to a report in the Arab Weekly, Van-Petersen said this could weigh on the euro and lift Turkey's lira.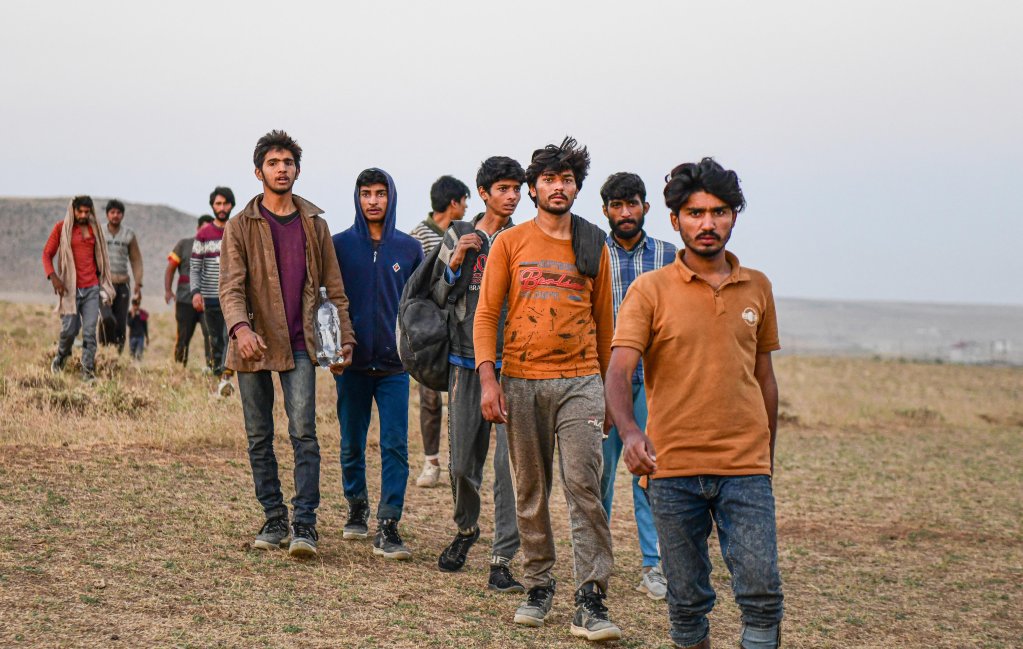 However, many people in Turkey see the prospect of a large influx of Afghans as creating instability, Voice of America quoted Atilla Yesilada, an analyst for Global Source Partners as saying.
According to the VOA report, polls in Turkey show that most people want the refugees already in the country to leave and go back to Syria.
In response to that sentiment, Erdogan said in his address that those Syrian refugees who had learned the Turkish language and acquired professional skills would be allowed to remain in the country. But he said others would have to return to Syria when conditions there improved.
"It is our responsibility toward our own citizens to help those who do not succeed to return to their homes in parallel with an improvement of the situation in their own country," the president said. He added that about 450,000 Syrians have already returned to Syria.
With AP