Around 30 Afghan nationals detained on Poland's border with Belarus have resisted efforts to push them back. In Poland and Lithuania, the number of irregular migrant arrivals has significantly increased.
The Polish border guard tweeted on Sunday (August 22) that the Belarusian side tried to take a group of about 30 Afghan migrants with them across the border into Belarus, at the initiative of the Polish authorities.
"More than half of the foreigners have left the area. The rest do not want to leave the camp site," the tweet in Polish read.
The migrants are camped near the village of Usnarz Gorny near the border with Belarus, some 50 kilometers east of Bialystok, the largest city in northeastern Poland. According to a report by the Polish news agency PAP, a total of 32 Afghans are in the group.
Citing the report, news agency dpa reported that "Polish soldiers and border guards have surrounded the refugees and blocked access with vehicles. Armed security forces can be seen on the Belarusian side."
Pushbacks – the practice of preventing people from claiming protection by forcibly returning them to another country, generally immediately after they have crossed a border – are illegal as they violate international law and human rights, including the principle of non-refoulement and the right of migrants to claim asylum after they have crossed a border.
Read more: Migrant situation in Lithuania enters new phase as arrivals slow down
Tensions between Belarus and Lithuania
On May 26, Belarusian President Alexander Lukashenko had indicated that Belarus may retaliate against the latest EU sanctions by loosening border controls for irregular, western-bound migrants as well as drug traffickers. "We used to catch migrants in droves here -- now, forget it, you will be catching them yourselves," he said.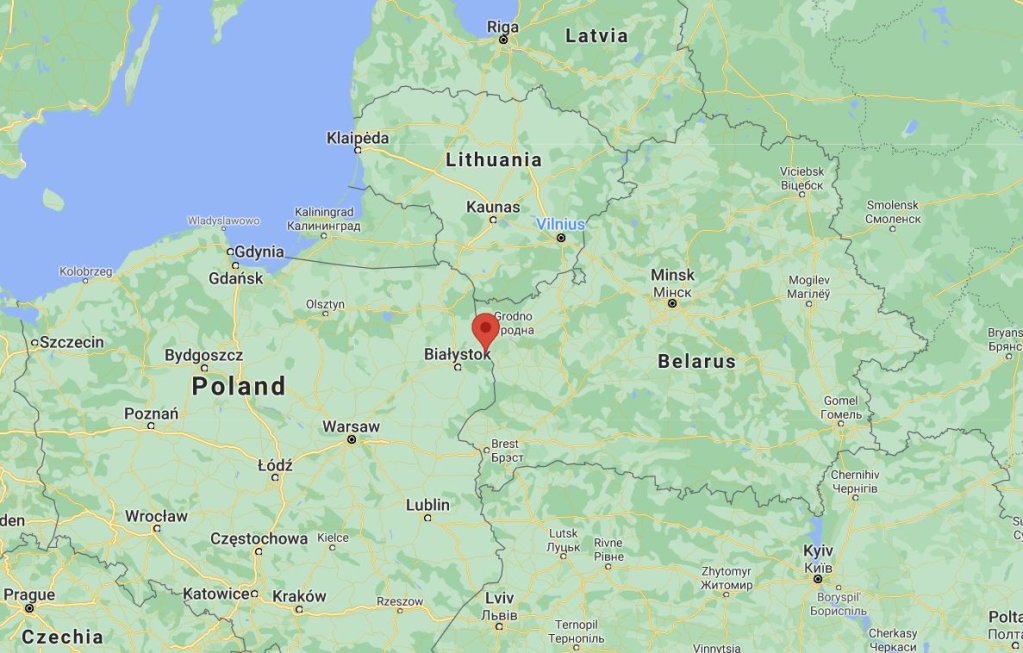 The announcement came after the EU imposed sanctions on the country following the forced diversion of a passenger jet en route to Vilnius to arrest a Belarusian dissident.
Since then, Poland's neighbor Lithuania in particular has been struggling to cope with an increase in irregular migrant arrivals from Iraq and other Middle Eastern countries. So far this year, more than 4,000 mostly Iraqi asylum seekers from 40 countries have crossed from Belarus into Lithuania irregularly: that's 50 times as many as during all of last year. 
More arrivals in Poland
Faced with pushbacks and a physical barrier being built on the Lithuania-Belarus border, migrants recently started looking for other avenues to reach the European Union. As a result, the number of irregular migrants arrivals in Poland also increased.
Between August 6 and 9 alone, the Polish border guard detained 349 migrants crossing the Belarus border without papers. This year, the unit working on the border with Belarus has reportedly detained some 900 migrants who crossed irregularly, compared with 122 migrants in all of 2020.
Earlier this month, the Associated Press news agency reported that "Poland says its border is also under control following reports of Iraqis and Afghans seeking to enter from Belarus."
The Lithuanian foreign minister last month accused Belarus of using migrants as a "hybrid weapon against the European Union" to force the bloc to change its policy toward Belarus. Poland and other countries bordering Belarus have also denounced the crossings as a "hybrid war".
with dpa