It is well known that breastfeeding is generally good for babies and mothers. But while the practice is common in their country of origin, migrant mothers often tend to opt for formula in the new host countries. In Greece, one organization is trying to ensure that they get enough support to give their babies the best possible start in life.
Leticia is worried her two-month-old baby is not gaining as much weight as the other babies in the accommodation in Athens where she now lives. The 20-year-old from the Democratic Republic of Congo arrived in Greece in March 2020, weeks before the first COVID-19 restrictions came into effect. She spent her pregnancy homeless in Athens, living on the streets. 
After giving birth at a public hospital, Leticia was helped by an NGO to find accommodation for herself and her newborn. But things with the baby were difficult. At the hospital she did breastfeed a little, but doctors gave her formula to take home as a supplement. She took it as a sign that formula was better than her own breast milk. Soon, the donations of formula she got from charities were not enough to soothe her baby, and breastfeeding was not working either. 
An acquaintance told her about an organization in central Athens that helps migrant women with their children. That's how she ended up coming to AMURTEL Greece for a breastfeeding consultation and a checkup.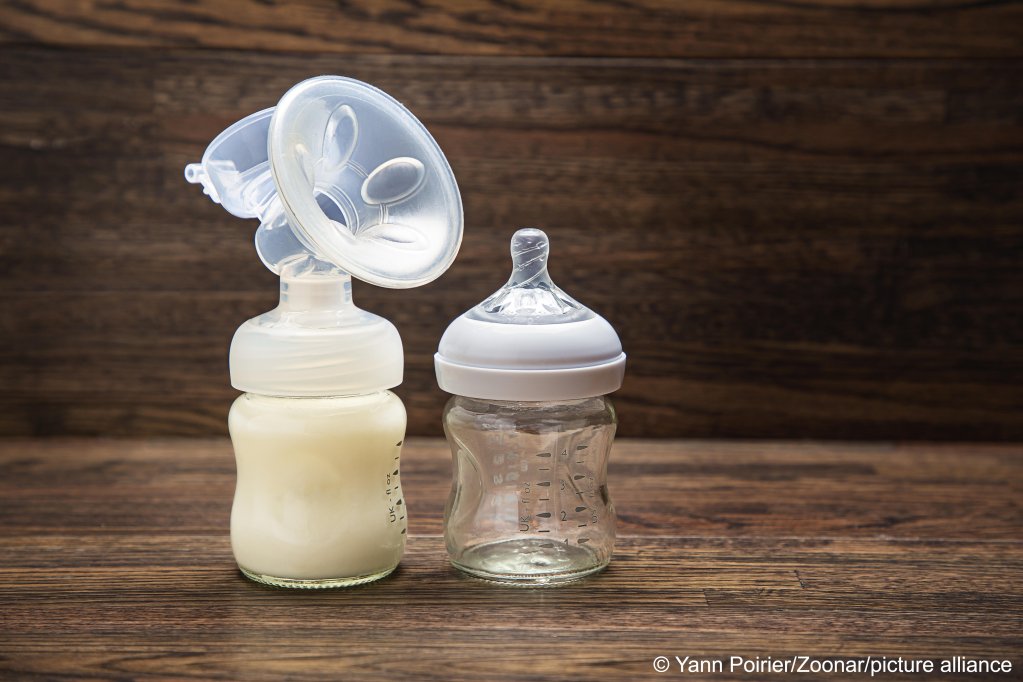 The best start in life
On a hot summer morning, Leticia slowly takes her sleeping little boy out of the baby-carrier on her chest. From Rebecca Werwath, the lactation consultant, she learns that her baby is growing well, and she is shown pictures of healthy babies of different weights to reassure her. After relaxing a little, Leticia proudly admits that she's now producing so much milk that she needs to use breast pads all the time to avoid staining her clothes.
"I started feeling the need to breastfeed when I came here because they encouraged me. When I gave birth, I wanted to feed the baby formula. But here they taught me that breastfeeding is good for the baby's health," she says in French. "I was ignorant, I didn't know much. I thought formula is pretty much the same as breast milk. But breast milk is better than formula."
Breast milk is the best food for a newborn. It strengthens the baby's immune system (for example it passes the antibodies from COVID vaccines, giving protection to breastfed children of vaccinated mothers), shapes the microorganisms in the newborn's gut and reduces the risk of developing chronic diseases such as diabetes. It also helps mothers connect with their babies and establish a bond. The World Health Organization says that exclusive breastfeeding during the first six months is the best way to feed an infant. It aims to reach a goal of 70% exclusively breastfed populations by the year 2030 as part of its Sustainable Development Goal to end all forms of malnutrition.
Breastfeeding is especially important in emergencies, as suggested by the International Baby Food Action Network (IBFAN), as it protects infants' survival, health and development – and can be an important way for mothers to feel in charge of their children's health. Estimates from the largest analysis on the benefits of breastfeeding worldwide, published in The Lancet in 2016, show that breastfeeding could save over 800,000 children's lives a year worldwide.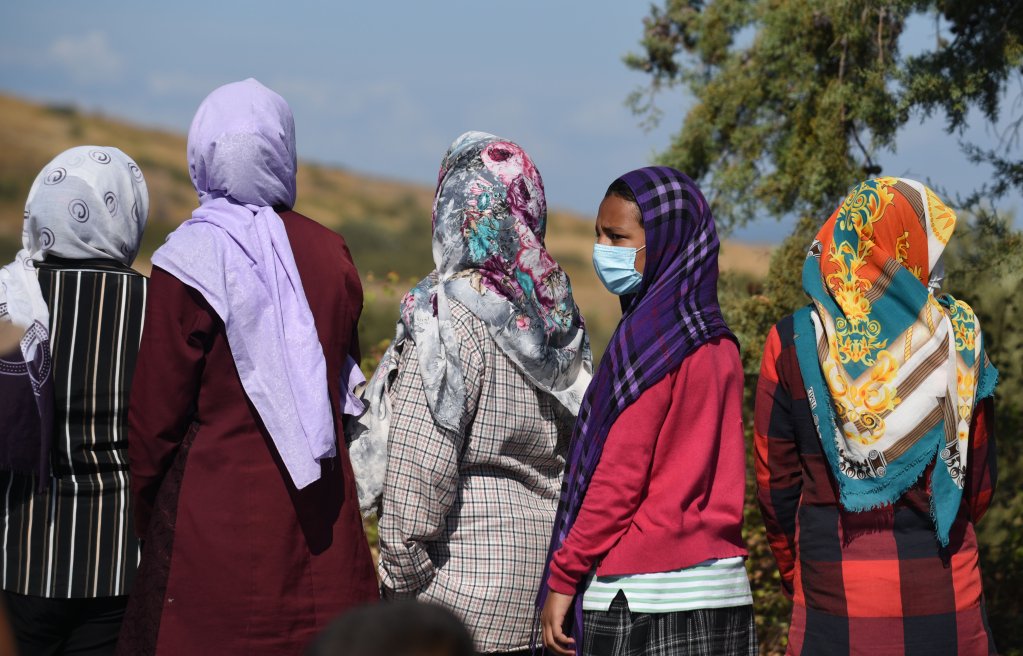 Low breastfeeding rates among migrants
Figures show that only one out of four migrant women breastfeeds exclusively for six months. This rate of 25%, calculated on the basis of studies on new mothers living in conflict and emergency situations worldwide, is well below the world average of 44%, and even lower than the average breastfeeding rates in Afghanistan and the Democratic Republic of the Congo, where most of the migrants in Greece come from.
"There is so much uncertainty and worry in a migrant's life that can make breastfeeding extra challenging. To know that as a parent there are everyday things that you can do – including breastfeeding, singing and talking to your baby, even something as simple as making regular eye contact – that can serve as a buffer to what is going on and help put the child on a good track, it's huge," says Elvira Thissen, refugee response representative at the Bernard van Leer Foundation, which focuses on early childhood development.
"It's a missed opportunity not to provide more support for breastfeeding to migrant mothers, also as a great way to bond with the child," she adds.
Exclusive breastfeeding is far from easy and requires support and knowledge: it can be physically painful, especially after a C-section, and emotionally exhausting. For migrants, other challenges arise. Women may have faced traumatic experiences and as a result, have no desire for physical contact with their baby or not want to expose their breasts among strangers. Also, erroneous information may keep women away from breastfeeding, such as the idea that if they are tired or stressed, their milk may be spoiled or not enough to feed a baby. 
But the alternative, formula milk, may be even more problematic, as in Leticia's case. Many families don't have the money to buy enough formula and so they water it down to make it last – unknowingly making their baby go hungry. Also, women may not have access to boiled water to mix the formula or ways to sterilise the bottles and teats correctly – increasing the risks of diarrhea.
Formula helps babies grow when they need to. However many studies have found that the marketing and unsupervised donation of formula in emergency situations contributes to mothers' believing that it is better than their breast milk. The same happens when doctors and other medical personnel in hospitals push formula after births, or simply give out free donations without explaining that it may not be necessary.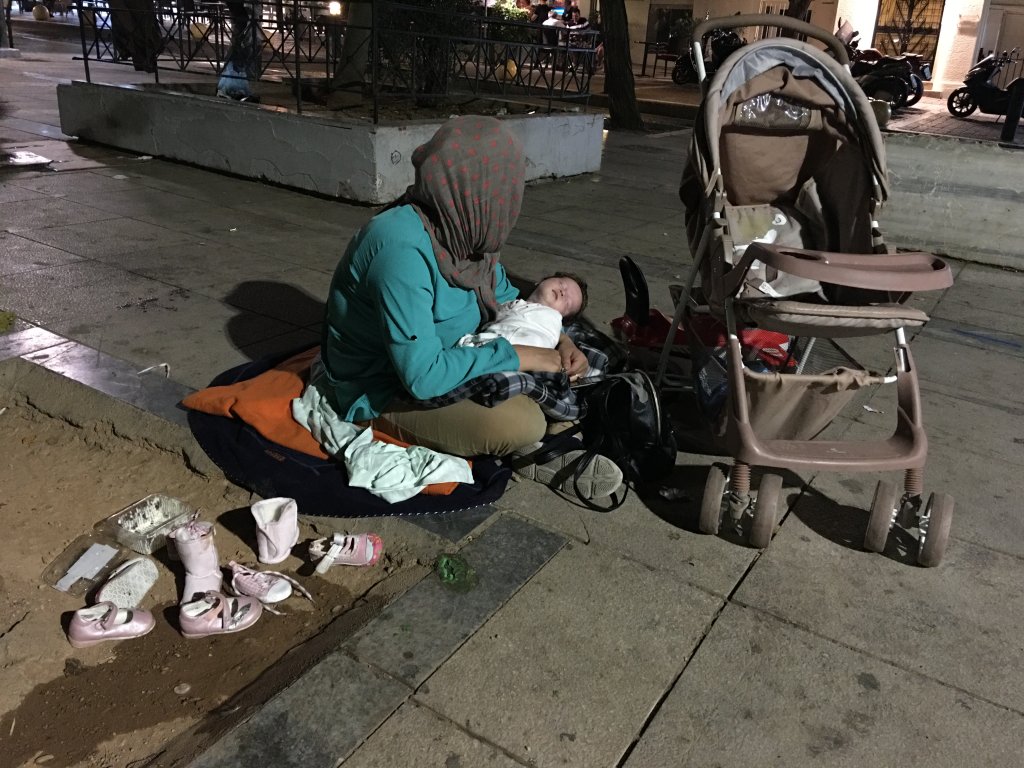 Focus on families
"Many women we've seen have said 'In the hospital, they told me to use formula'," says Didi Lee, regional coordinator at AMURTEL Greece. "They have arrived in Europe and they want to integrate. And they see formula feeding as being European and something that they should follow. So a lot of it has to do with coming into a culture where you don't know the language, you're lost, you're helpless, you're vulnerable."
The organization is part of the Ananda Marga Universal Relief Team - Ladies, an international women's NGO founded in 1975 in India. In Greece it operates a day center run by women and focusing on the period of pregnancy and up to two years following birth.
It was Lee who began running volunteer programs to assist pregnant women and infants during the massive influx of migrants in 2015. Women and infants represent a majority of migrants (some statistics say they make up over 60% of migrants in Greece) and pregnancy can make women more vulnerable. While most international organizations, including UNICEF and the Food and Agriculture Organization, have strong guidelines that outline the importance of breastfeeding, there are few programs that actually focus on helping families with infant feeding. In 2015, when Greece was a major transit country into the European Union, especially for Syrians, more NGOs were deployed on the ground and some of them, like Save the Children and Nurture Project International, worked specifically on this issue. Now, aside from AMURTEL, only one other organization, CHEERing, launched in 2018, focuses on mothers and infants.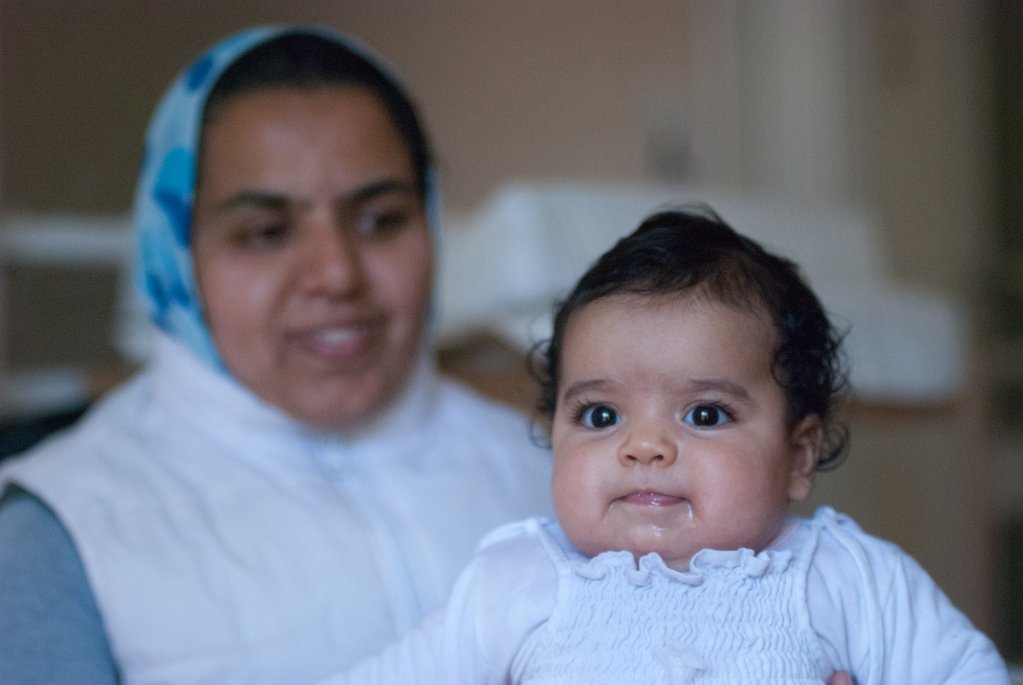 From little things, big things grow
AMURTEL supports women through their pregnancy and children at the very start of their lives, through one-on-one appointments with midwives and infant feeding consultants, group classes, and by facilitating peer-to-peer support. It operates from an office in central Athens but also runs an outreach program with midwives visiting mothers in their homes or shelters in camps, in collaboration with a Swiss midwives NGO, MAMbrella.
With a staff of 10, including midwives and lactation consultants, as well as interpreters, AMURTEL can only attend to a limited number of women. Since the pandemic they have also started doing some appointments over the phone. 
Data from surveys regularly show that 75% of women who used the organization's services improved their breastfeeding. Many, like Leticia, breastfeed almost exclusively after being followed more closely with weekly checkups. Others stopped watering down formula and increased their breastfeeding. 
"It's rare for an Afghan woman to not breastfeed," says Lee. "But they don't have the knowledge or conviction that they're way ahead of the West in terms of breastfeeding. So for them to come to the center and realize the strength and value of their own traditions is very important."
The scope of AMURTEL's work is limited to the women that can make it to their office or to the cases that can be handled over the phone. But in some cases there is a need for daily consultation to support breastfeeding properly, and they can't do that. There is also so much more that women need in order to to feel supported: help with paperwork, job opportunities, or psychological support. While AMURTEL can refer women to other organizations, it can't support them in all their needs.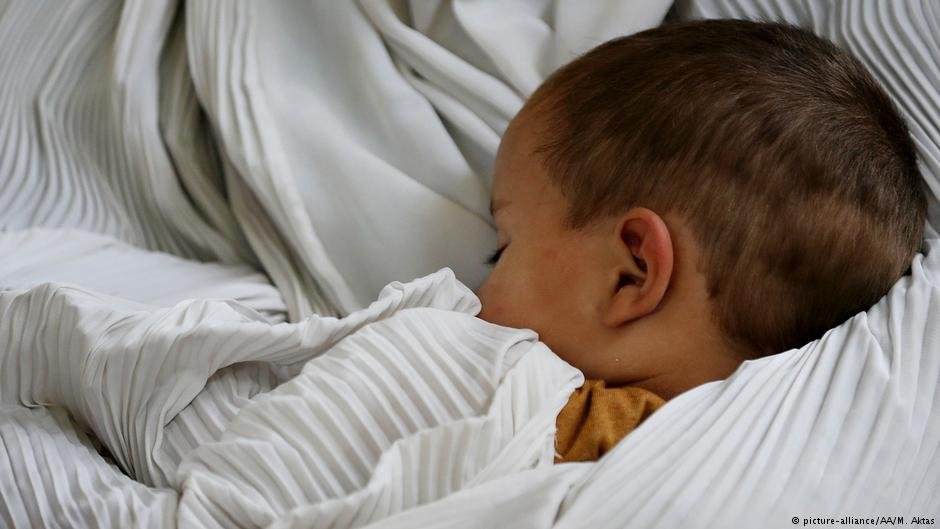 "When you have a mom that doesn't have a place to stay, and she is with a baby in her arms, she needs a home, she needs money, she needs food. We can only offer infant feeding support and it seems so little sometimes," says Maria Bobou, another lactation consultant who has been with AMURTEL from the start. "At the same time, I do feel that when moms get the support they need with breastfeeding, it's going to be huge, because they are going to have a safe baby. So this is a consolation."
While it may seem like a drop in the ocean, AMURTEL's focus on women and infants can contribute to establishing better health and care in the critical period of the first 1,000 days of life, from conception, through nine months of pregnancy, to two years of age, when our brains reach up to 80% of their adult size. It is a focus that could be replicated in other migrant communities worldwide, as it seems that this women-only space offers more than just feeding tips. 
Leticia, for example, looks forward to joining a peer-support group with other women from Francophone Africa. AMURTEL is a safe place where she has discovered that she can offer her child much more than she initially thought. "I want my child to grow up well, and I want to help him grow," she says. "Breastfeeding is the best thing I can do for him."