This is the story of Wali, an Afghan in Italy whose parents are stuck in Afghanistan. His mother and father both have Italian residence permits but they returned to their country a few months ago because one of their daughters was pregnant.
"I can't do anything anymore to pull them out of that hell," Wali says bitterly. "I feel guilty, because I can't do anything." Wali's elderly Afghan parents have Italian stay permits, but now they are stuck in Afghanistan where they returned a few months ago to visit their daughter who was pregnant.
One of five men in the family, Wali has been living and working as a cultural mediator in Bari, Italy, since 2008. Here he achieved his dream of family reunification with his mother and father, only to lose them again. Based on information he receives from his relatives, Wali knows that the Taliban, "above all in the provinces," are moving forward with "roundups and retaliation."
'For revenge, Taliban prefer men'
The Taliban "go door to door, looking for those who worked for the Americans," Wali says. If they don't find them, "they turn their rage on family members: they take them away, no one knows where, or they kill them on the spot."
Wali fears for his family because, he explains, two of his brothers were interpreters for NATO, while his brother-in-law worked for the Afghan interior ministry. "The two interpreters aren't in Afghanistan anymore, but my brother-in-law is still there and has been forced to go into hiding," he says. "My father and another of my brothers have also left home, hoping not to be found." The women in the family are forced to pretend that they have no male relatives left.
The Taliban ask my mother and sisters why they're going out alone, without a man. They reply that they don't have anyone, that they're all dead. But how long will it be possible to lie?
"For revenge, the Taliban prefer men, and at our house there's only my mother, my sisters and their young children," Wali says. "I talked to them yesterday (Sunday) and they are shocked. To go out they have to wear a burqa and when they go grocery shopping they get stopped by the Taliban, who ask them why they're going out alone, without a man. They respond that they don't have anyone, that they're all dead. But how long will it be possible to lie?"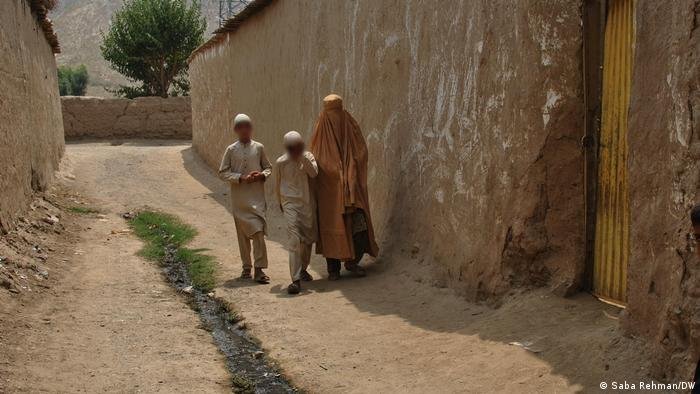 Taliban are worse in the provinces
Wali is afraid above all for his parents, who are over 75 and not physically strong. "They can't go to the airport to show their Italian stay permits. The Taliban decide who gets to pass, they ask for documents," he explains. "If they were to find out that their children worked for the Americans, they would kill them instantly."
"The situation is worse than what you see on TV, where they only talk about Kabul. In the provinces, the Taliban are showing their worst side, and they've already closed all the schools." Entertainment programs have been removed from TV, and an Afghan comedian was even executed.
Wali says he asked for help from UNHCR, but "they told me they don't have funds or means, and that it will all depend on Italy's decision whether to activate humanitarian corridors or not." That's why he is now appealing to the Italian government: "Do everything possible to bring my parents back here and help my family to survive."