Another group of mainly sub-Saharan migrants has been saved off the Canary Islands. The number of sea arrivals has risen once again and Spanish rescue officials are working around the clock.
A group of migrants, including a young baby, has been rescued near the Spanish island of Gran Canaria.
A total of 46 people were picked up on Wednesday by the Spanish Guardamar Talia maritime rescue ship and taken to the port of Arguineguín in Gran Canaria. At the time of the distress call, the group was reportedly about 80 kilometers from the island.
The emergency mission took more than three hours due to its remote location at sea: 30 men and 15 women were rescued, as well as the infant.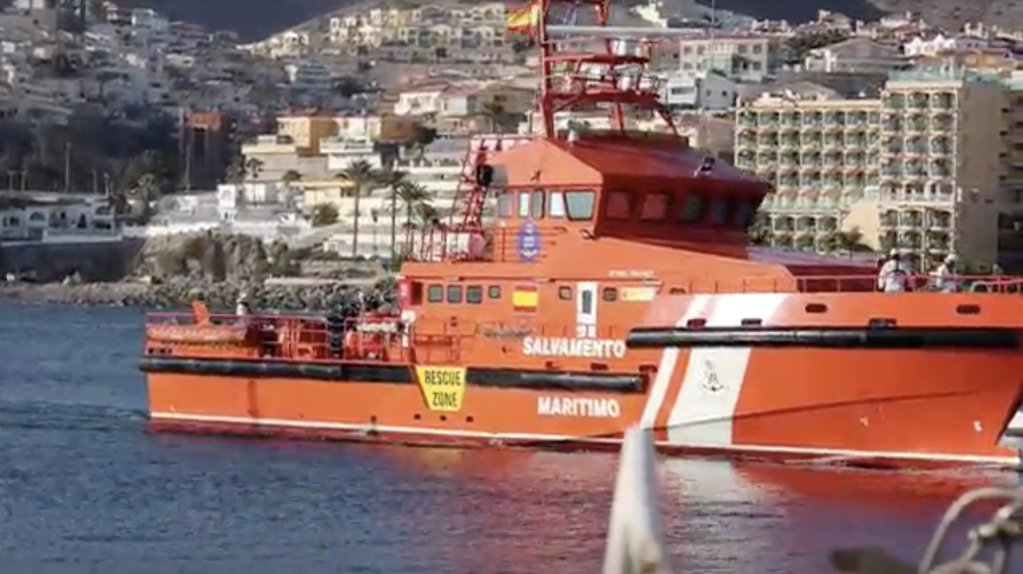 One of the rescuees was seen leaving the vessel in a wheelchair. Other migrants disembarking needed the help of aid workers to walk on shore or to be moved on stretchers before receiving medical attention. One person was reported to be in a serious condition.
The majority of those saved appeared to be from sub-Saharan Africa, though no details were immediately available on their origins.
Read more: More than 50 people feared dead after migrant boat sinks off Canary Islands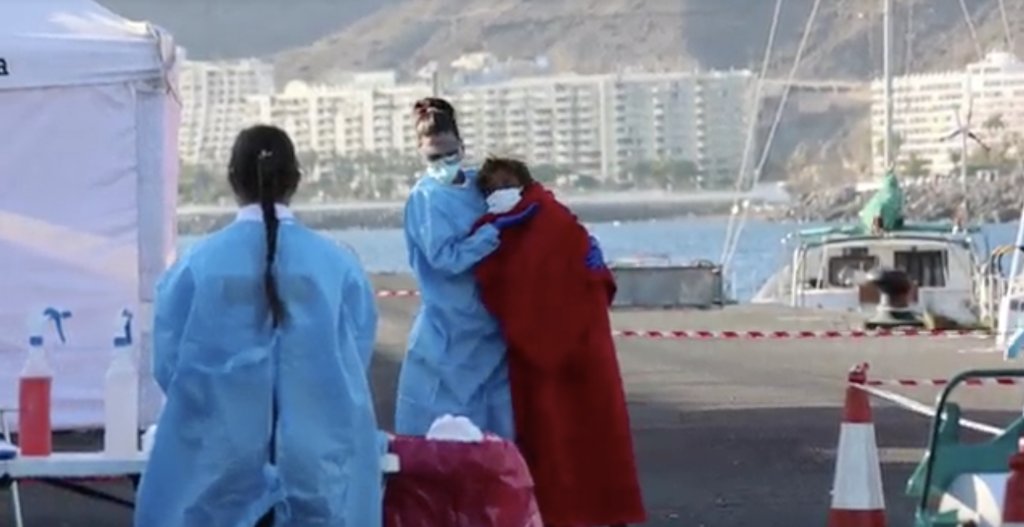 Tragedy elsewhere in Canary Islands
Meanwhile, eleven migrants are still missing at sea following a separate rescue off the Canaries Islands, Spain's coastguard said.
A coastguard vessel pulled 28 North African migrants, including two women and two children, to safety in the early hours of Wednesday. Survivors said, however, it had set out from Morocco with 39 people on board.
"The boat was partially submerged and there were people clinging to it or in the water nearby when rescuers arrived," a spokeswoman for the Spanish coastguard said.
The bodies of three women were found several hours later in an area east of the island of Lanzarote. They are "probably" among the missing migrants, the spokeswoman added.
More migrant arrivals predicted
Spanish patrol planes operating between the Canary Islands and the African mainland have observed a surge in migrant departures in the dangerous waters in recent days. Meanwhile, Moroccan authorities have rescued more 400 migrants in recent days in international waters.
Read more: Moroccan navy intercepts more than 300 Europe-bound migrants
More than 2,000 migrants have died trying to reach Spanish soil in the first six months of this year, according to Caminando Fronteras, a Spanish NGO that monitors migrant flows. Nearly all of them were headed for the Canary Islands.
Last year, just over 23,000 migrants reached the Canary Islands — the highest number since 2006 and eight times more than in 2019. Since the beginning of 2021, at least 8,222 migrants have arrived in the Canaries — more than twice as many as the same period in 2020.
with AFP, EFE