With just a month to go before German elections, some fear that the crisis in Afghanistan - and a possible influx of Afghans in Germany - could lead to an anti-migrant backlash, putting the next government under pressure to adopt tougher refugee policies.
Too many Afghan refugees, or not enough? Germany's scramble to evacuate thousands of local helpers, along with its own citizens, has turned migration into a major issue just weeks before the election that will replace the chancellor. A recent poll showed that two-thirds of Germans fear a repetition of the so-called "migrant crisis" of 2015/2016, when almost one million asylum seekers arrived in the country. 
In a video by the right-wing Alternative for Germany (AfD), the party's parliamentary defence spokesperson, Rüdiger Lucassen, says that this time, experts are predicting more than five times as many refugees. Cartoon figures of men appear, each with a small 'pop' sound, until they fill the screen: some are bearded and wearing Arab (rather than Afghan) head coverings, representing the more than five million. "Obviously, Germany can't do this," says Lucassen, borrowing from Merkel's "We can do this" pledge.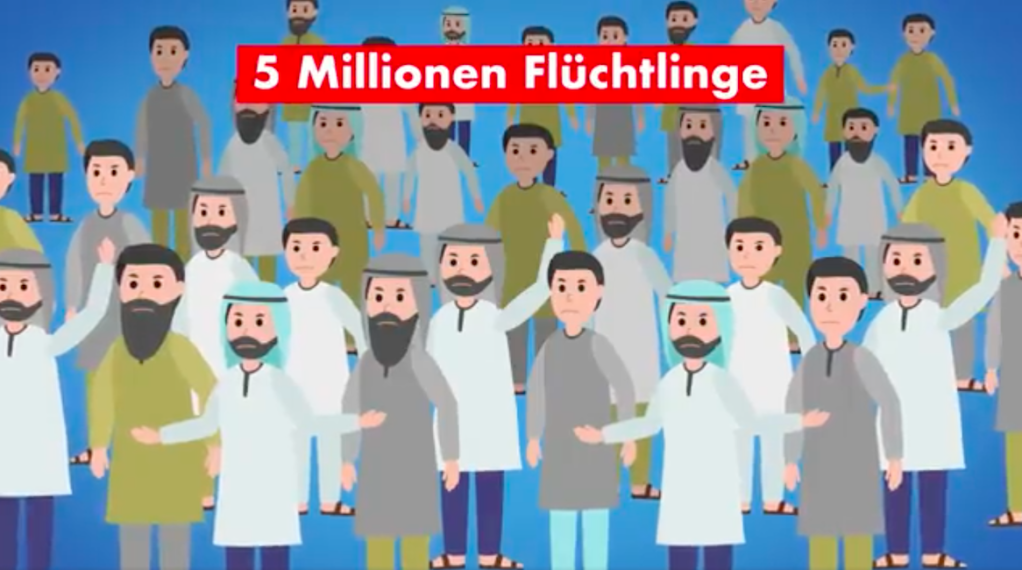 Will a backlash lead to tougher policies?
Following the Taliban's rapid takeover of Afghanistan, thousands of Afghans and foreigners fleeing the country have raised the prospect of a much bigger exodus across the country's land borders and eventually towards Europe. In Germany, Syrian refugee Anas Modamani is worried about the effect this could have – but for very different reasons from the AfD.
Modamani, one of nearly 800,000 people who fled the conflict in Syria and resettled in Germany, is the same young man who posed for a selfie with Chancellor Angela Merkel in September 2015. Now 24 years old, he is afraid the Afghan crisis could harden German voters against immigration and prompt the next coalition government to adopt tougher policies.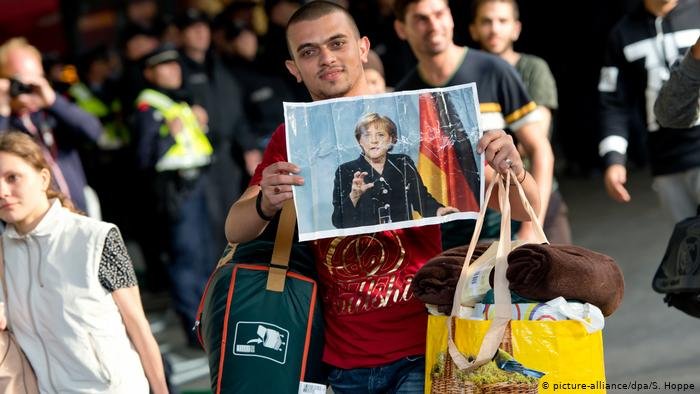 With five weeks to go until Merkel steps down after the September 26 election, Modamani told the Reuters news agency: "I'm worried about what immigration policies will come our way once she's no longer chancellor."
"I know that most Germans will not vote for the AfD," he adds. "But a small part of me is like: what if the AfD are just a bit stronger and the next government responds by making it harder for us to apply for German citizenship, for example?"
'Fears justified'
Karl Kopp, European director of the refugee advocacy network Pro Asyl, said concerns about a possible hardening of Germany's immigration policy are widespread among migrants, especially Afghans who want to bring to Germany family members stuck in Afghanistan.
"The tragic events in Afghanistan have resulted in a toxic discussion about immigration," Kopp told Reuters. "When refugees hear the negative narrative that 2015 should not repeat itself, they worry about tougher immigration rules after the election. Their fears are justified."
The majority of Syrians granted protection in Germany in the past decade do not yet have German citizenship but many, including Modamani, hope to get it in the next few years when they meet residency criteria.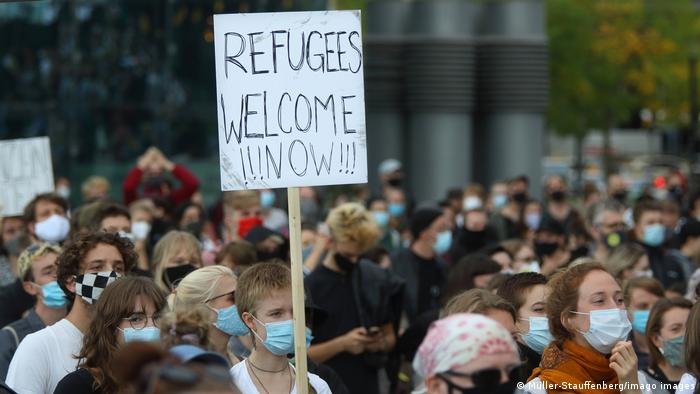 Many Syrians in Germany have been unsettled by neighbouring Denmark's decision this year to deport Syrian asylum seekers to parts of Syria that the government of center-left Prime Minister Mette Frederiksen considers "safe".
Fawaz Tello, a Syrian dissident who is also waiting for German citizenship, said: "If the AfD wins two or three points more, whoever succeeds Merkel could say 'let's suspend the right for refugees to bring immediate family members.' Look at Denmark."
According to a recent poll, support for the AfD is at around 10%, a little less than it achieved in the 2017 election. Meanwhile in a historic upset, Merkel's conservative Christian Democratic Union has lost its lead in polls. Its candidate to succeed her as chancellor, Armin Laschet, is now under intense pressure to prevent a disaster, the Financial Times reporting on Wednesday that in betting markets, the left-leaning SPD had a 50-50 chance of leading the next government.
Modamani says that if he could vote in September he would cast a ballot for Laschet because of a sense of awe for Merkel, telling Reuters: "I can't imagine life in Germany without her."
With Reuters