The Mexican government has welcomed 124 media workers and their family members from Afghanistan, as people continue to flee the country after the Taliban takeover.
The group arrived at Mexico City's international airport early on Wednesday (August 25), where Foreign Minister Marcelo Ebrard greeted them, saying: "Mexico has decided to support human rights applications for refuge, asylum and humanitarian visas for people in Afghanistan."
Ebrard had personally helped to organize the journalists' journey from Kabul, according to media reports. The New York Times newspaper reported that Mexico had somehow been able to "cut through the red tape" to take in the media workers -- unlike the United States. However, there were no further details given on how that happened.
'Defenders of free speech'
A former Kabul and Mexico bureau chief for the New York Times had reportedly made the request for Mexico to receive the refugees, the Times said, adding that more journalists might yet be evacuated from the country. The journalist had maintained a cordial relationship with Foreign Minister Ebrard over the years, the report highlighted.
In a public speech, Ebrard said expressed that those who had been saved had would be welcomed with "open arms" and that they had "risked their lives to inform, communicate and comprimized their lives to defend freedom of speech."
He furthermore added that "all human lives are extremely important, but ... the group that landed in Mexico today also represents many of the social values related to press freedom and freedom of speech."
Afghan journalists in grave danger
Following the Taliban's forceful seizure of power in Afghanistan last week as the United States and its allies withdrew their troops after two decades, the Western-backed Afghan government collapsed.
The Taliban are expected to follow an ultra-hardline version of Sunni Islam with a literal interpretation of Sharia Law at its hearts. When the group were in power from 1996-2001, it banned television and censored what was told in the news.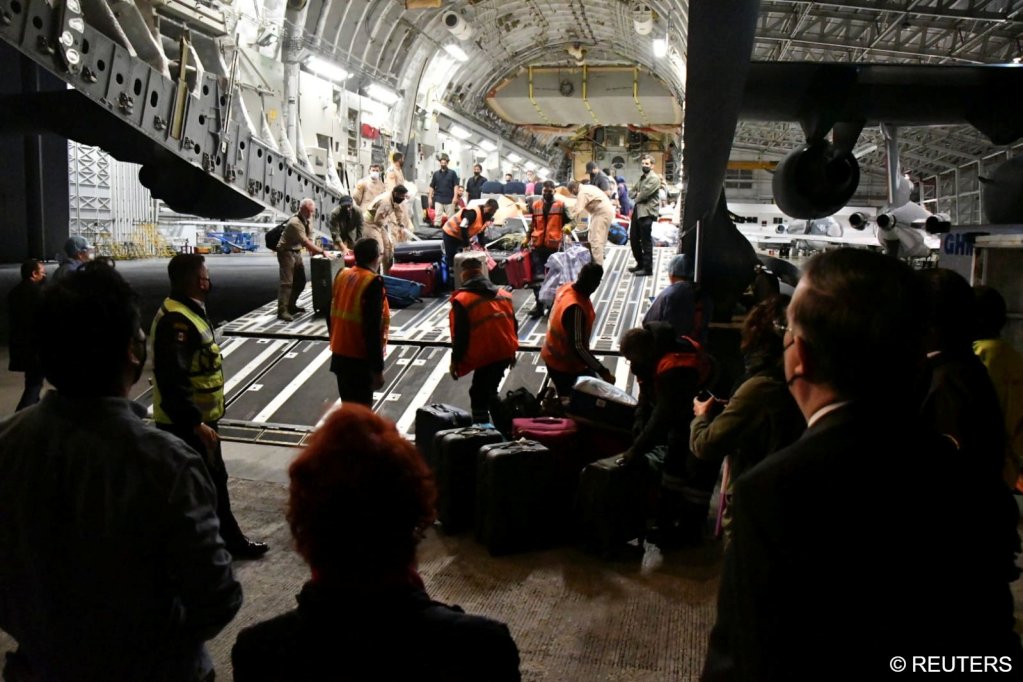 In recent days, the Taliban have announced that they would seek a more "inclusive" government, allegedly granting amnesty to all their erstwhile adversaries and promising to allow a free press and social media. However, the actions of the group since their forceful takeover speak a different language: 
Taliban fighters have raided homes of journalists' relatives and killed one family member of a reporter working for Deutsche Welle. In July, Reuters journalist Danish Siddiqui was murdered in Afghanistan after finding himself stuck in a Taliban-controlled area.
Read More: Afghans in Germany terrified at situation back home
Reporting as a crime
Despite Mexico's devotion to free speech on this occasion, the country has something in common with Afghanistan: both nations are considered to be among the most dangerous countries for journalists. 
About 140 journalists have been murdered by criminal gangs in Mexico since 2000 for their reporting.
Read more: 'My parents are stuck in Taliban hell'
With Reuters