Despite the takeover of the militant Islamist Taliban in Afghanistan, the UN refugee agency UNHCR has announced that it plans to remain in the country — even after the devastating suicide attack on Thursday, which killed over 100 people.
The spokesman for UNHCR Germany, Chris Melzer, told the Bayerischer Rundfunk public broadcaster in Germany that people in Afghanistan continued to need help, highlighting the scale in numbers of those affected:
"We have a few thousand people who have left the country so far, but we have 3.5 million people fleeing inside the country. That's the real humanitarian problem in the situation," Melzer said. 
He added that "firefighters do not run away when there is a fire."
"On the contrary: we are still with several hundred employees in Afghanistan, and we want to stay there."
Read more: Afghanistan: Aid workers in need
Aid workers undeterred by terror
The announcement came after Kabul's airport was hit by twin blasts, leaving at least 90 Afghan civilians and at least 13 US soldiers dead. The attack came only hours after intelligence services issued a warning to avoid the area.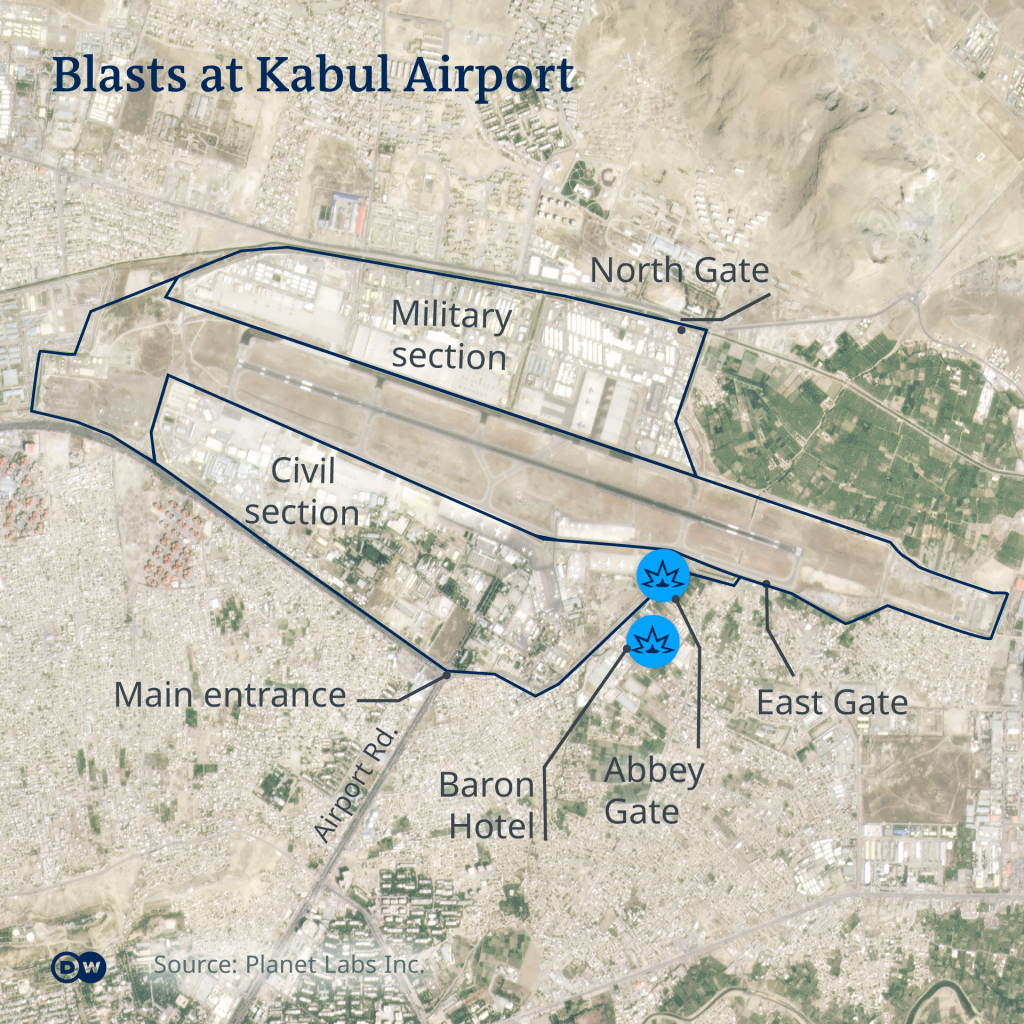 Further terrorist attacks are said to be likely, as the Taliban face opposition from other groups that take an even more fundamentalist stance on how the country should be governed.
A Taliban spokesperson said on Twitter that the group "strongly condemns the bombing of civilians at the Kabul airport," but a Taliban official later told a Turkish news outlet that the attack had happened "because of the presence of foreign forces."
Under the watchful eye of the Taliban
Despite claims of resentment against foreigners in Afghanistan, the UNHCR remains optimistic that it can reach agreements with the Taliban that are necessary for them to continue their work.
Melzer said that when the Taliban ruled over Afghanistan in the late 1990s, the necessary arrangements for aid work to continue in the country were still in place.
"They basically also know that we are a humanitarian organization and want to help the people there, so we somehow managed to work directly under their eyes."
Read more: 'My parents are stuck in Taliban hell'
UN High Commissioner for Filippo Grandi echoed Melzer's sentiments in a tweet, saying that "(n)ow is the time to do more for Afghans at risk and in need, and for those who are displaced or refugees in neighbouring countries."
with dpa