Afghan migrants who are stuck in camps at the EU's external borders are more anxious than ever to move on. Reaching Europe may be their best hope of bringing those left behind in Afghanistan out of danger.
Fawad Khan checks the news on his cellphone, anxious to find out the latest on the chaos in the Afghan capital. The window of hope is closing for thousands of his fellow Afghans – including his own brother – who have failed to get out of the Taliban-controlled country. 
23-year-old Khan is luckier than them. He is in a camp for migrants in Bosnia, thousands of kilometers from the crisis unfolding in Afghanistan. His goal is to reach the European Union and from there, to rescue his brother from danger.
"The situation in Afghanistan is very bad," Khan told the AP news agency last week at the Lipa camp, near Bosnia's northwestern town of Bihac. "So every people want to go outside of Afghanistan ... they want to live (a) good future and life."
Thousands of migrants, many of them Afghans, are stranded in Bosnia and other Balkan countries. Whenever they get a chance, they try to cross the border into Croatia, and from there they move onto northern Europe.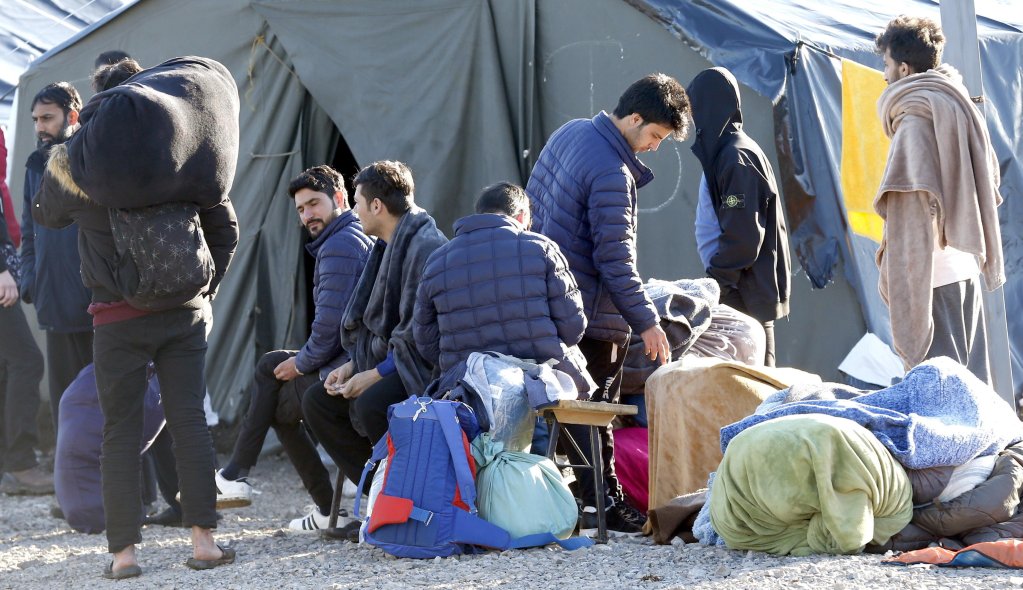 Many of the migrants have been on the move for months, or even years. Now, following the withdrawal of foreign troops and the Taliban takeover of Afghanistan, concern about the fate of those they left behind is adding to their worries.
While the Taliban have promised to restore security and not seek revenge on those who opposed them, or roll back progress on human rights, Khan is highly skeptical. He told AP that he left Afghanistan two years ago as he couldn't find work and his family had no money. Even then, constant violence and the Taliban threat made life hard enough:
"If you work with American people, there was Taliban, (they) did not (let) us work with (Americans)," he said.
Now, with the Taliban in power, simple things like going to the doctor or to a market have become even harder, Khan said. "I want to go to Europe because I will help my brother to bring him to Europe."
'We want to go quickly, to help our families'
Getting into Europe is unlikely to be easy. Already in the past four months, Khan has tried 10 times to enter Croatia secretly, but he was forced back by Croatian police who beat him, took his shoes and pushed him into a river and back to Bosnia, he said.
Authorities in Bosnia gave him shoes and clothes and set him up at the tent camp Lipa, where hundreds of other migrants already lived.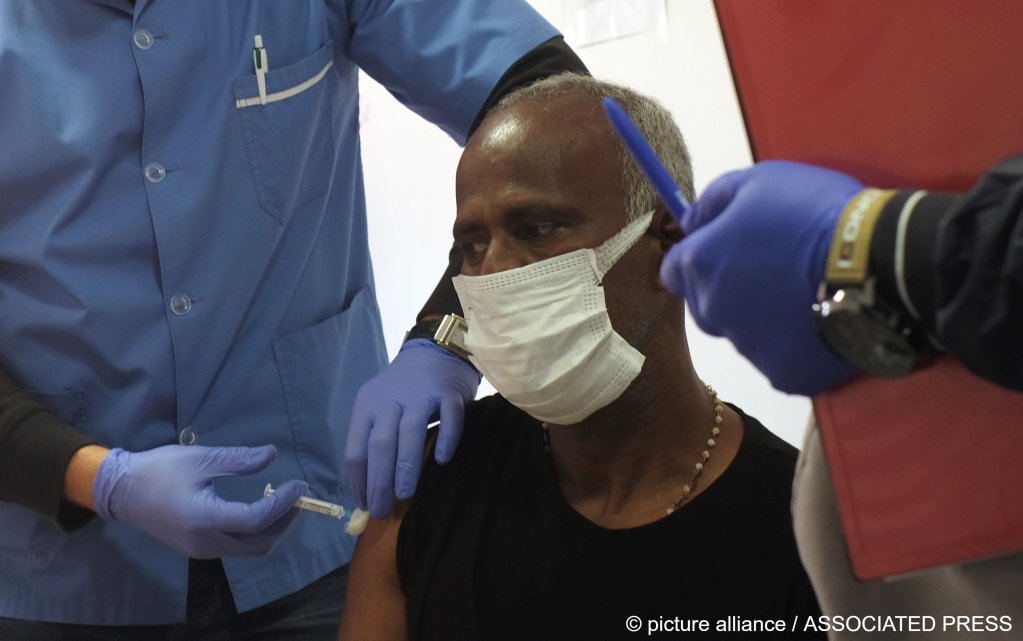 On Thursday, August 26, dozens of migrants in masks lined up outside tents in the camp where medical workers checked their temperatures and vaccinated them against COVID-19. With cases surging in the Balkans, Khan was happy to get the vaccine, he said. 
But he told AP that he was more worried about his brother in Afghanistan: They usually talk regularly on WhatsApp, but Khan hasn't heard from him for two weeks. Moving on and being able to help his brother is becoming more urgent. "We want to go quickly because situation is not good in Afghanistan, we want to go quickly, we (want to) help our families. It is really tough for us."
Based on a report by the AP news agency
Also read: Migrants warned of dangers of landmines on Balkan route