Spanish border guards have stopped 350 migrants from sub-Saharan Africa from entering the enclave of Melilla from neighboring Morocco. Many sub-Saharan Africans choose Melilla and nearby Ceuta as a gateway into Europe.
At around 5:30 am on Saturday, August 28, Moroccan Spanish border forces alerted their Spanish counterparts that "a group of 350 sub-Saharan Africans" were trying to scale the fence near the Barrio Chino border post, the AFP news agency reported. The alert prompted Spanish Guardia Civil police to deploy a helicopter to push them back. 
"No one got across," the spokesperson said, speaking on condition of anonymity. Another group of more than 300 people had tried to cross into Melilla eight days earlier, but none managed to get in, he said.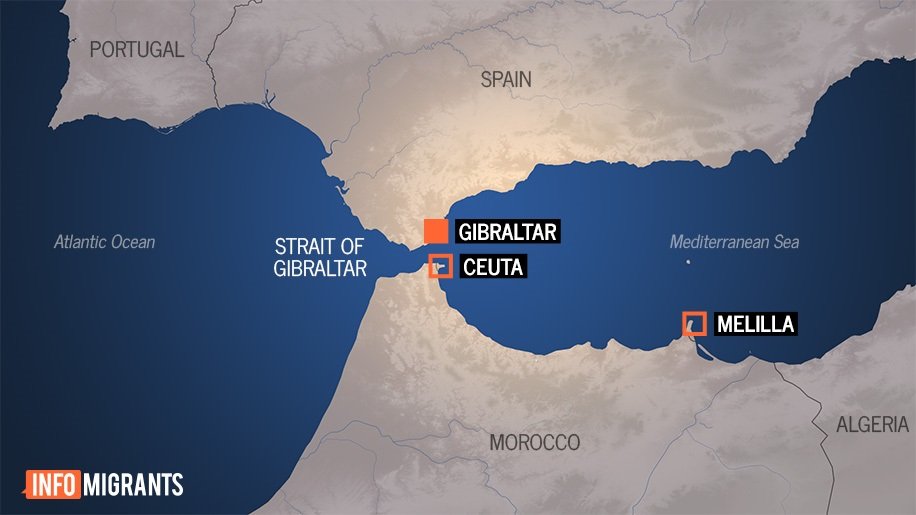 On August 17, more than 50 migrants did succeed in entering the tiny enclave when around 150 people stormed the fence. And on July 22, more than 230 people managed to sneak into Melilla in one of the largest influxes in recent years.
Read more: In Melilla: 'We Moroccans have to fend for ourselves'
Europe's razor wire borders in Africa
The autonomous Spanish cities of Ceuta and Melilla on Morocco's Mediterranean coast have the European Union's only land borders with Africa. Separated from Spain by the Strait of Gibraltar, they are the only way to enter the EU from Africa by sea without crossing the Mediterranean.
As such, they are magnets for African migrants trying to reach Europe, even though many get stuck in the enclaves, which fall outside the continent's Schengen area of free mobility.
In mid-May, more than 8,000 people swam or used small inflatable boats to cross into Ceuta as the Moroccan border forces looked the other way.
The influx came during a diplomatic crisis between Spain and Morocco about the disputed territory of Western Sahara. Although most migrants were returned immediately, some 2,500 remained in Ceuta at the end of July, according to AFP citing officials. Around on in three of them were unaccompanied minors. 
with AFP