More than 500 migrants arrived on the southern Italian island of Lampedusa at the weekend. A nurse from the medical charity MSF said many were injured and some had scars from torture.
Early on Saturday, August 28, three small boats with around 50 people on board arrived on the small southern Italian island of Lampedusa from Tunisia.
Later that same day, 539 people, including a child, were discovered drifting in an overcrowded fishing boat around 15 kilometers off the island's coast. They were rescued by Italian patrol ships. 
Lampedusa Mayor Toto Martello said it was "one of the largest landings in recent times." It was also "a monumental tragedy averted," the UN migration agency (IOM) spokesperson, Joe Lowry, tweeted on his personal account.
At least 29 unaccompanied minors were reported to be among the migrants, who had set off from the Libyan coast. Most of those on board came from countries in North and West Africa, Bangladesh, and Syria.
Migrants suffered burns and torture
Flavio di Giacomo, a spokesperson for the Mediterranean office of the IOM, said the migrants showed signs of "beatings, burns, scars and torture."
Alida Serrachieri, a nurse who runs the Doctors Without Borders (MSF) operation on Lampedusa, said she didn't know how long the fishing boat had been at sea after being launched from Libyan shores. But she said the migrants had spent weeks or even months in Libya waiting for a passage in smugglers' boats.
At least 20 of the migrants who were examined by medical personnel had scars from torture, Serrachieri told the AP news agency. "They had burn wounds, firearms wounds … (They) were very worn down, some were dehydrated."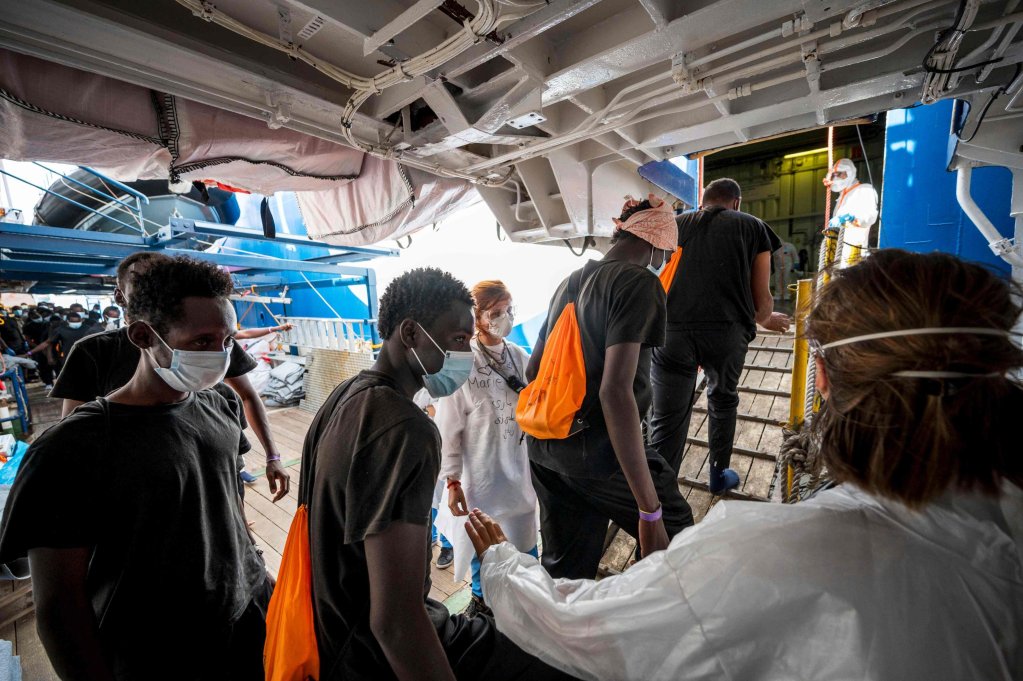 Hotspot overcrowded
According to some reports, the number of people in Lampedusa's initial reception center rose to well over 1,500 following the arrival of the migrants at the weekend. The center has a capacity for about 250 people.
Early last week, on August 24, 507 people arrived on the island on board more than 20 boats within 24 hours. Martello, the Lampedusa mayor, complained on Saturday that the island was "once again […] preparing to shoulder the burden of humanitarian reception alone."
On Monday, 51 migrants, almost all of them unaccompanied minors, were being taken by ferry to Porto Empedocle on the main island of Sicily. According to local media, another 200 migrants were due to be transferred to Crotone in Calabria, and 30 to Tuscany.
Also read: Lampedusa transfers halted due to COVID-positive sailor
Arrivals, deaths at sea increasing
The Central Mediterranean is an extremely deadly migration route – this year alone, according to UN figures, about 1,040 people have died attempting the crossing.
The number of people arriving in Italy is also substantially more than last year, when fewer people migrated due to the pandemic. According to Italy's interior ministry, around 38,000 people have arrived irregularly in Italy by boat since the beginning of January – more than twice as many as during the same period in 2020.
This year, many of those arriving have been Tunisian nationals (28%), while the proportion of migrants from Bangladesh is also relatively high (13%).
Sea-Eye 4 sets sail again
Meanwhile the rescue ship "Sea-Eye 4" began a new a search and rescue mission in the Mediterranean at the weekend, after being cleared by Italian authorities. The ship had been held in the Sicilian port of Palermo for two months.
"We are really happy because we are urgently needed in the area of operation," the German-based Sea-Eye organization said.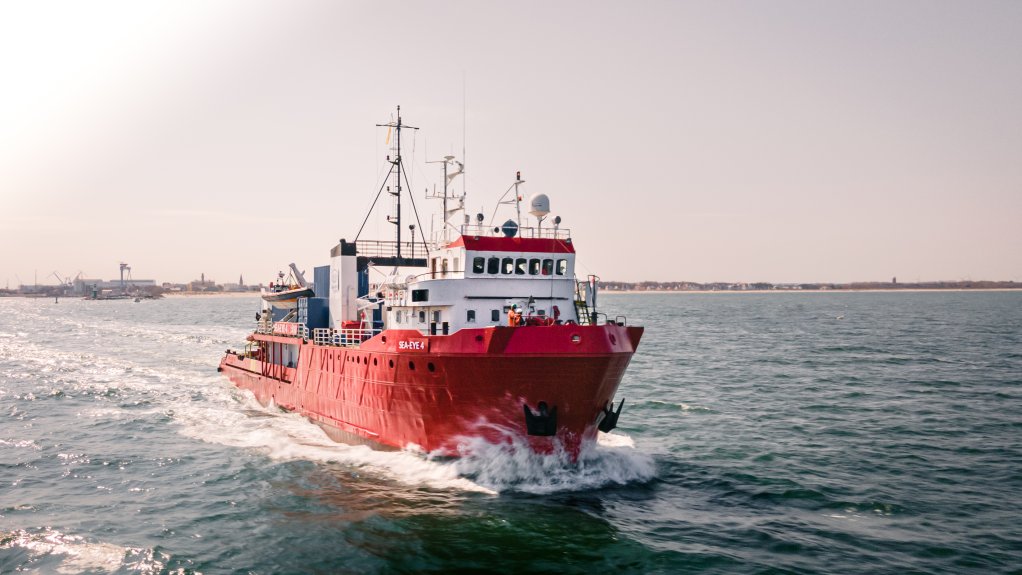 With DPA, KNA, AP