Illicit crossings between the Tunisian port of Zarzis and the Italian coast have increased sharply in 2021. Chamseddine Marzoug, an activist who has been involved for years with migrants' rights, faced an unprecedented situation. His own wife, accompanied by two of his grandchildren, decided to cross the sea to Europe -- without telling him.
In the port city of Zarzis, located in the south of Tunisia, no one knows when a relative will suddenly disappear and attempt the dangerous crossing to Europe. This is what Chamseddine Marzoug, a longtime Tunisian migrant rights activist, experienced first-hand when he learned that his wife and two of his grandchildren had already boarded a boat bound for Italy on August 14.
"My own wife left without any warning. It was a complete shock! I didn't see any signs of preparation at home before their departure. My wife knew very well that I would oppose it," Marzoug tells InfoMigrants.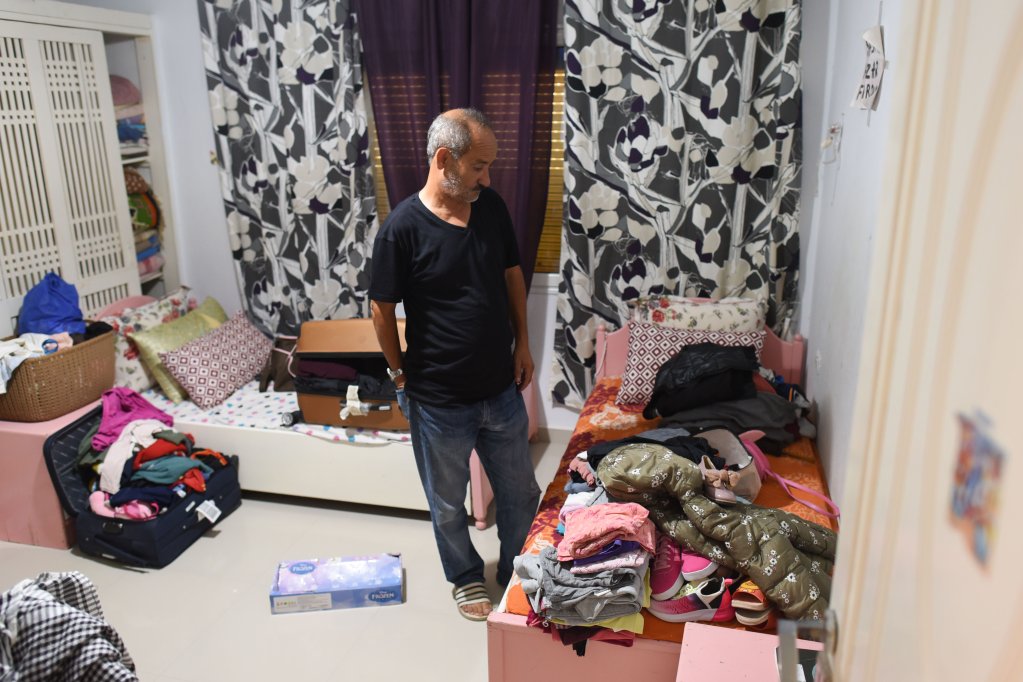 'I have no other solution than the sea'
The retired fisherman recounts how he received a last text from his wife late at night, telling him that everyone on the boat was going to turn off their phones to avoid detection during the crossing.
He reads the small handwritten note left by his wife over and over again, consisting of just a few lines: "Forgive me, I'm leaving for Italy. Pray for us. I have no other solution than the sea."
He says that imagining his wife Moufida and their two grandchildren -- an eight-year-old boy and a six-year-old girl -- spending the night on a small boat in the middle of the Mediterranean, in total darkness, makes his stomach turn.
Read more: To get to Europe, Tunisian migrants turn to 'self-smuggling'
Marzoug knows only too well how perilous the crossing can be. He is respected in Zarzis for having created the "cemetery of the unknowns" -- a plot of land where migrants who have drowned and whose bodies have not been claimed by their families are buried. Nearly 400 remains, many of them belonging to sub-Saharan Africans who left from Libya, were buried here between 2011 and 2020.
Luckily, the boat carrying his wife and grandchildren made it successfully across the sea. The children have now joined their mother -- in a city north of Paris. Afterwards, Marzoug learned that the crossing had been organized behind his back by a relative who had come from France a few days earlier during a short visit.
"He knew that I had contacts among the traffickers and that, if I had known, I could have prevented them from leaving," he told InfoMigrants. Most of the passengers on the boat that night were women and children. It was an irregular form of "family reunification" organized in secret simply in order to circumvent encountering bureaucratic difficulties.
Marzoug said that his daughter could not bring her two grandchildren to Europe by legal means because her papers were reportedly not in order.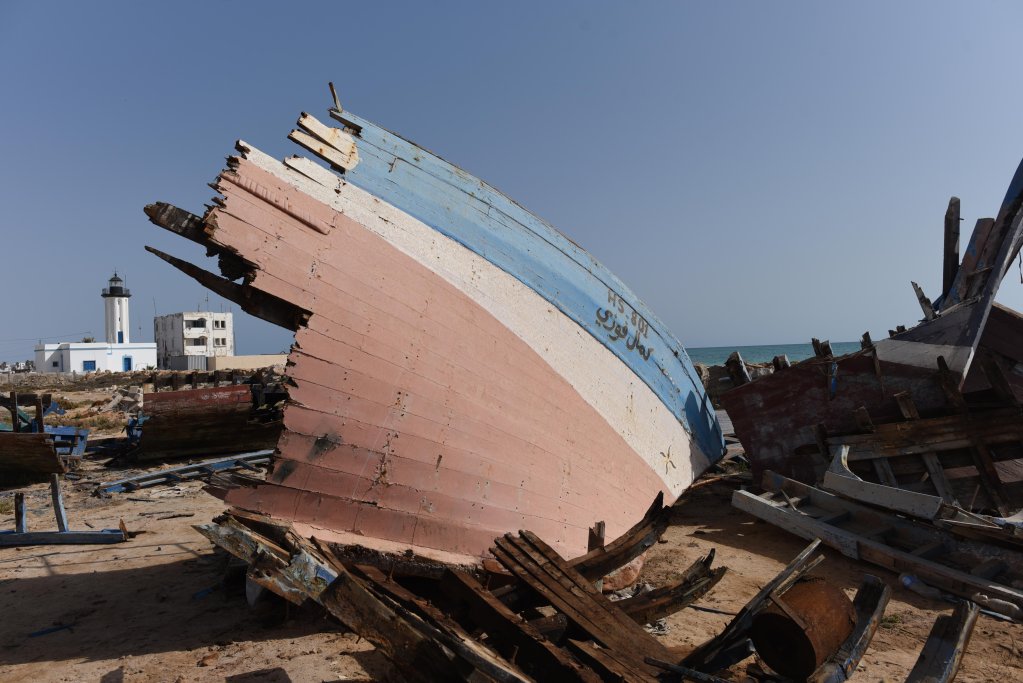 €1,500 per crossing
The former fisherman lists the different means used by Tunisians to enter Europe. First of all, there's the official route: obtaining a visa and then a residence permit in a legal manner. But this path often fraught with obstacles.
Then there is a semi-legal route which consists of paying intermediaries between 17,000 and 20,000 dinars (€5,150 - €6,000) to obtain a valid temporary visa that wiould allow legal travel to Europe. The problem: when the visa expires, the immigrant becomes an illegal alien in the EU,
The third possibility is the clandestine crossing by boat from Zarzis, which currently costs "only" 5,000 dinars (€1,500), according to Marzoug.
"We had already spent 2,000 dinars (€600) to apply for official visas for the grandchildren, including the cost of travel to Tunis. Our request was rejected three times. That's what pushed them to try the clandestine crossing," Marzoug explained.
Read more: Mediterranean: Migrant arrivals in Italy continue to soar
The number of illegal crossings from Tunisia to Italy soared in 2021, according to figures collected by the Tunisian Forum for Economic and Social Rights (FDTES) -- with more than 10,000 migrants having reached the Italian coast between January 1 and August 25.
Marzoug now lives alone in his house, with several cats to keep him some company. He hopes that his wife will return to Zarzis after a few months in France.
Two weeks after their departure, he says he doesn't blame them anymore: "I can't be selfish and blame them for leaving. The real problem was that they couldn't get visas to leave in a regular manner."
Text and pictures by Mehdi Chebil, special correspondent for InfoMigrants in Tunisia.