Two Afghan refugee children in Poland have died after ingesting poisonous mushrooms. The two children were aged five and six.
The five-year-old child reportedly died on Thursday last week (September 2), while his slightly older brother battled for his life following a liver transplant the previous day to try to save his life, ultimately succumbing to the ingested poison on Sunday. The Polish Health Ministry added that the boy had sustained brain damage in addition to the malfunction of his liver.
The family of the two boys had only arrived at a reception camp located about 30 kilometers south of the Polish capital Warsaw on August 23. According to media reports, the Polish government had flown the family of twelve out of Kabul at the request of the United Kingdom, as the father had supposedly worked for the British army in Afghanistan for several years.
The Polish government brought a total of 1,231 people from the Afghan capital to Warsaw with its rescue flights.
Read more: Human Rights Commissioner urges Poland to protect rights of trapped migrants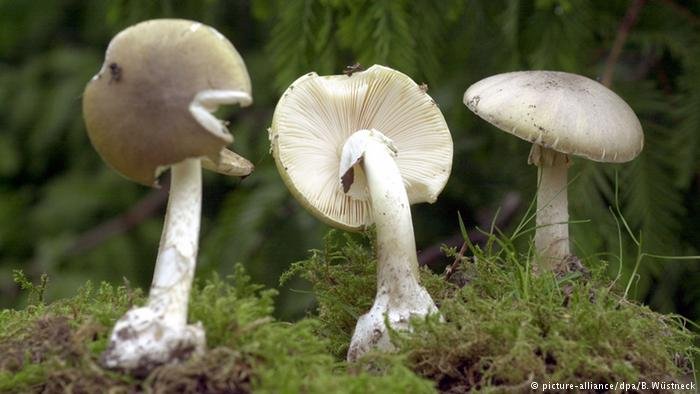 Mushroom poisoning
Just one day after arriving at the reception camp, the family reportedly went to pick mushrooms in the camp's wooded area and made a soup using green button mushrooms, which are easy to confuse with edible mushrooms.
Several of the family members complained of having stomach cramps after ingesting the soup. Only the two boys and a 17-year-old girl ultimately needed to be hospitalized. The girl was later released after recovering from severe food poisoning.
Meanwhile, a spokesman for the Polish Immigration Office rejected media reports saying that the refugees at the reception center had only made the soup after not been given enough to eat. The spokesman said that the day after their arrival, the Afghans were given a two-course lunch, adding that he daily food rations at the shelter consisted of three meals. He announced that following this "unfortunate event," employees at refugee and migrant shelters would be advised that to tell migrants that they should not eat "products of unknown origin."
The public prosecutor's office has started to question employees of the reception center about the circumstances of the accident and has launched an inquiry.
Read more: Poland: Fears for health of stranded Afghan migrants
With dpa, AFP