The Polish Parliament has voted in support of a state of emergency on the border with Belarus. More than 10,000 migrants are in Belarus hoping for passage to the EU, Polish border officials say.
Polish MPs on Monday evening (September 6) approved state of emergency measures along the country's border with Belarus in a move aimed at preventing irregular migrants from entering the country.
The emergency, introduced by Polish president Andrzej Duda last week, will last for 30 days and bans non-residents, including journalists, from the area. Public events are forbidden and people will be required to carry ID cards in public.
It is the first time Poland has used such measures since the end of Communist rule.
The Prime Minister Mateusz Morawiecki said the aim of the emergency was "not to restrict freedom but to ensure freedom."
Several thousand people, mainly from the Middle East and Afghanistan, have crossed or tried to cross the border from Belarus into the EU member states Latvia, Lithuania and Poland in recent months. Brussels has accused the Belarusian leader Alexander Lukashenko of deliberately orchestrating the influx of migrants in retaliation against EU sanctions against his country.
Poland has responded by sending thousands of troops to the border and erecting a 2.5-meter high razor wire fence.
As Parliament voted on the state of emergency on Monday, protestors rallied outside in support of asylum seekers. Some had rolls of wire to symbolize the razor wire barrier at the border and held up signs saying "You are sentencing them to death" and "Jesus was a refugee."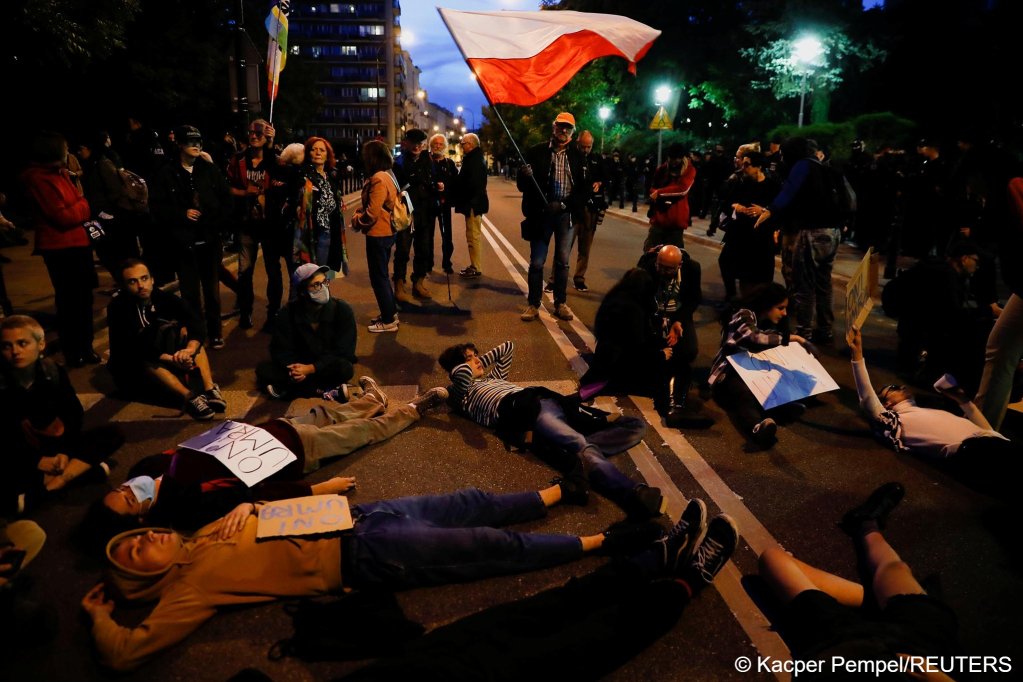 More than 10,000 migrants in Belarus
The commander of the Polish border guard, Major General Tomasz Praga, on Monday said that more than 10,000 migrants were currently in Belarus hoping to cross into neighboring EU countries.
Since the beginning of August, Polish authorities say there have been around 3,500 attempts to cross the border from the Belarusian side.
Praga said that since Saturday, Polish border guards had prevented more than 400 people from entering. Many of them aimed to go to Germany or France but had been unaware that they had to get through the Polish border first, he said.
UN 'deeply concerned'
The UN migration agency (IOM) on Monday called on all states to respect the human rights of migrants and to allow access to those in need of assistance, as a group of Afghans remains stranded at the Poland-Belarus border.
The migrants have been stuck at the border with limited access to drinking water and food, medical assistance, toilets and shelter for several weeks.
In a statement, the IOM said it is "deeply concerned" by the dire conditions facing the migrants.
"Reports of cross-border pushbacks of migrants, including families and children, lack of adequate access to asylum for those seeking international protection as well as shelter and assistance are particularly alarming," the statement continued.
"Prolonging this unacceptable situation poses a grievous threat to the migrants' lives and health," it added.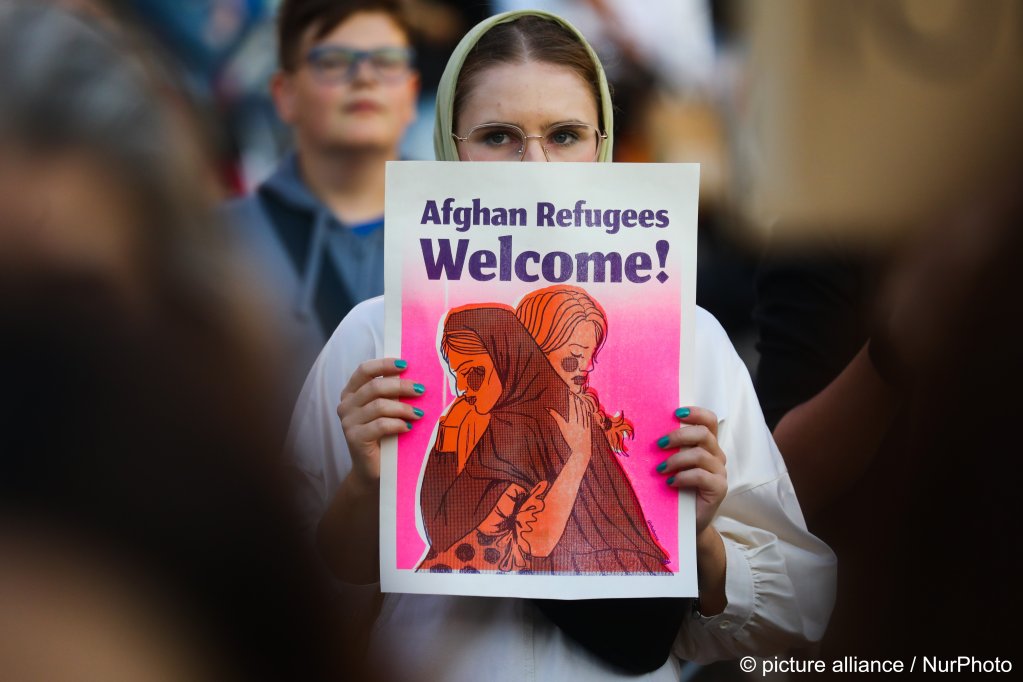 With AFP, dpa