About 90 Afghan nationals who had been evacuated by the US Army and taken to the Ramstein US air base have applied for asylum in Germany. The number of Afghan asylum applicants in Germany continues to rise sharply.
The German Interior Ministry announced on Tuesday that about 90 Afghans, who had been temporarily housed at the US base in Ramstein in the state of Rhineland-Palatinate, had filed asylum applications with German authorities instead of waiting to be taken to the US in the coming days or weeks.
More than 34,000 people had arrived at Ramstein by the beginning of the week as part of the evacuation operation following the takeover of the Taliban in Afghanistan. By Monday morning, two thirds of those people had been taken to the United States.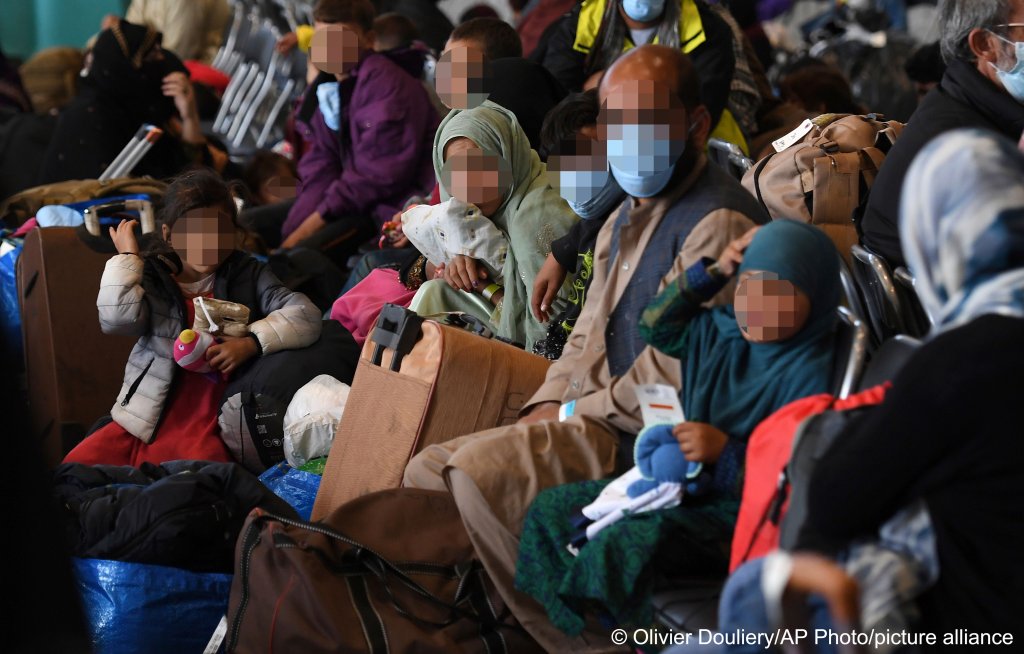 The US is using Ramstein as a hub for its evacuation operation from Afghanistan. A German Foreign Office spokesperson said last week that there was an "agreement" with the US government that those taken to Ramstein would "also leave Germany again."
Read more: Afghans left with land borders as only escape from Taliban
Top diplomats meet in Ramstein
German Foreign Minister Heiko Maas meanwhile met his US counterpart Antony Blinken in Ramstein on Wednesday. The meeting came amid uncertainty about how Western governments will deal with the new Taliban regime. Following the bilateral, in-person meeting, there a virtual meeting with other foreign ministers and NATO Secretary-General Jens Stoltenberg.  
The two countries also still have some of their own citizens as well as Afghan allies stuck in Afghanistan following the US troop withdrawal. Among other subjects, Blinken and Maas were to discuss how to continue the evacuation procedures for those affected.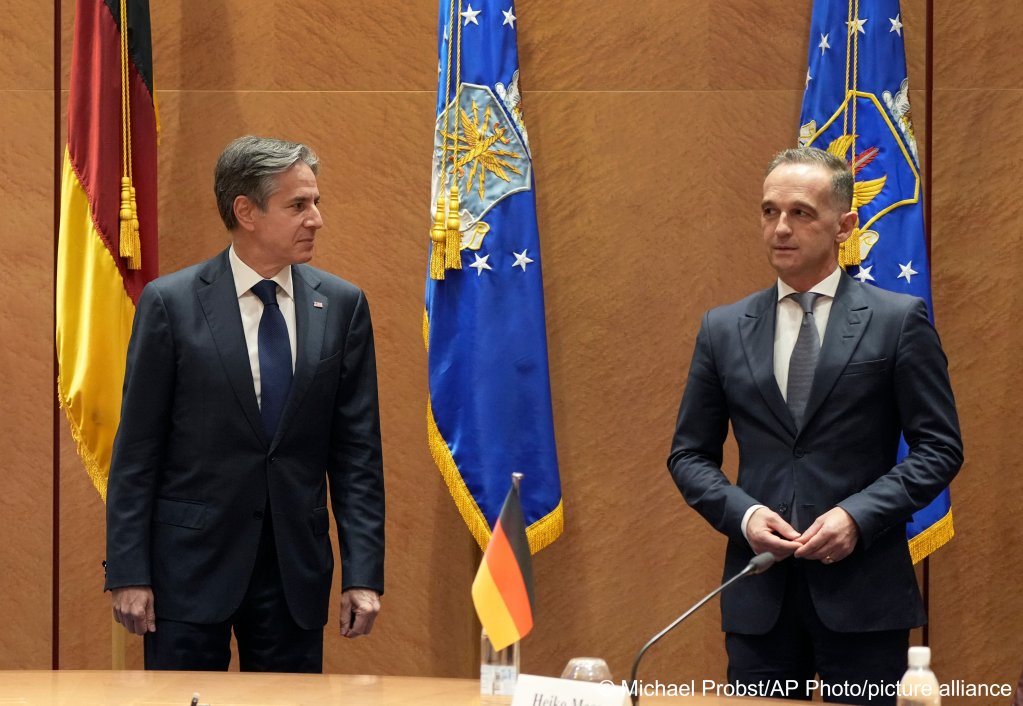 "The people of Afghanistan are not to blame for the Taliban coming to power. And they do not deserve to have the international community turn away now," Maas said in a statement, adding: "And if a new government is not able to keep the affairs of state running, there is a threat of economic collapse after the political one — with even more drastic humanitarian consequences."
In light of any such worsening situation, Germany expects an influx of Afghans trying to flee the country in months to come.
More asylum cases from Afghanistan
Meanwhile, the overall number of asylum applications from Afghanistan in Germany has increased significantly following the Taliban takeover, according to the Federal Office for Migration and Refugees (BAMF). At least 2,266 people from Afghanistan applied for asylum in Germany in August — almost three times as many as in the same month last year. 
The Green Party in Germany called for an accelerated examination of the applications, adding that BAMF should not only be prepared to process a growing number of new asylum cases, but would also need to be in a position to handle additional follow-up applications from Afghans already living in Germany, following a new assessment of the security situation in Afghanistan by the Foreign Office.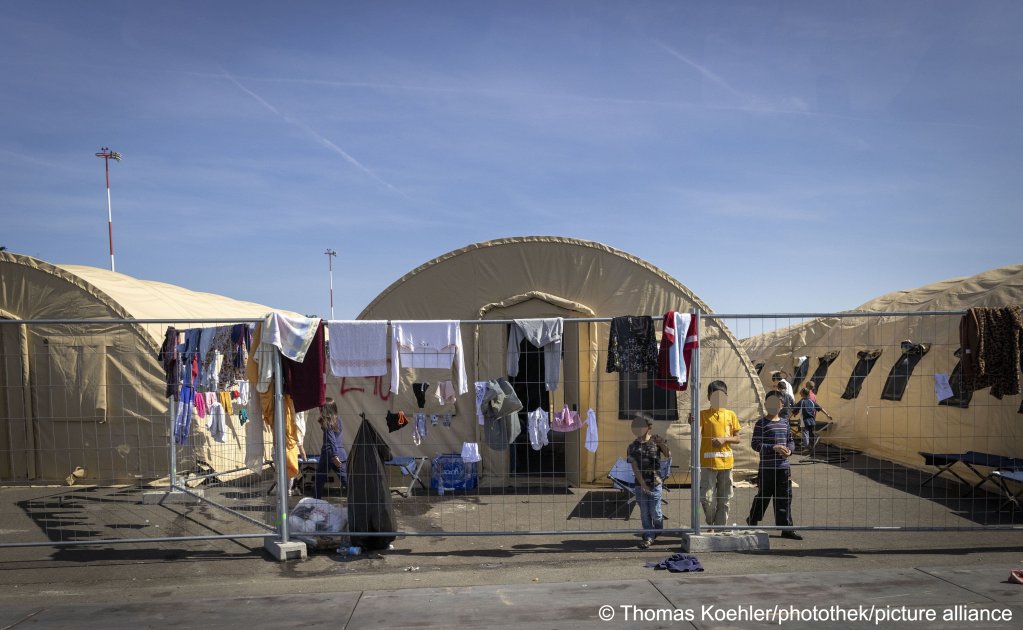 Green Party refugee policy spokeswoman Luise Amtsberg called for "reception and resettlement programs" to be established for particularly vulnerable people from Afghanistan.
For the time being, BAMF has suspended decisions on asylum applications from Afghanistan, as current events continue to impact the security situation in the country.
Read more: Afghans deported from Europe at risk from 'barbaric regime'
with AFP, AP, dpa, Reuters