France and Britain have crossed swords over how to deal with migrants crossing the Channel in small boats. The French interior minister has accused the UK of breaking maritime law and 'financial blackmail'.
The UK Home Secretary, Priti Patel, has secured legal advice and given formal approval for the practice of turning back small boats carrying migrants across the English Channel, according to British newspaper reports.
A government official, who asked to remain anonymous, has also told reporters that UK border officials are being trained to force boats away from British waters. 
'France will not accept violation of international law'
The announcement triggered alarm in France, with French Interior Minister Gerald Darmanin saying that France would not accept Britain violating international maritime law.
"France will not accept any practice that breaks maritime law, nor any financial blackmail," Darmanin wrote on Twitter, a day after a meeting with Patel.
Earlier this week Patel had indicated that Britain could withhold about £54 million in funding it had pledged to help stop the Channel crossings.
France has a policy of not intercepting or turning back migrant boats unless they ask for help, and instead escorts them to British waters.
In a letter leaked to British media, Darmanin said that forcing boats back towards the French coast would be dangerous and that "safeguarding human lives at sea takes priority over considerations of nationality, status and migratory policy."
Britain's Home Office said: "We do not routinely comment on maritime operational activity." However the Prime Minister's Office said that Britain "won't break maritime law" with the new plans. It also dismissed the claims of blackmail, saying "we've provided our French counterparts significant sums of money and we've agreed another bilateral agreement backed by millions of pounds."
Also read: UK: Are refugees really welcome?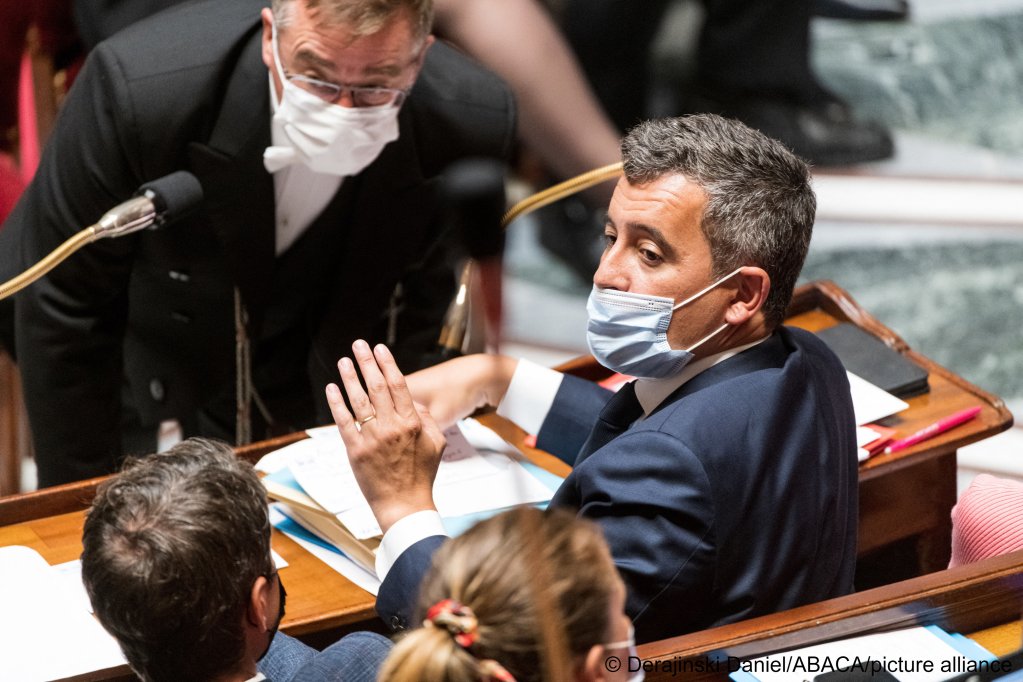 Politically charged
Refugee groups in the UK said the government's plans could be illegal and some British politicians described the idea as unworkable. Channel Rescue, a citizens' group that looks for migrants arriving along the English coast, said international maritime law stipulated that ships have a clear duty to assist those in distress.
Clare Mosely, the founder of Care4Calais, a charity which helps migrants, said the plan would put the lives of migrants at risk. "They're not going to want to be sent back. They absolutely could try and jump overboard," she said.
Tim Loughton, a member of parliament for the Conservative Party, said the tactics would never be used because people would "inevitably" drown. "Any boat coming up alongside at speed would capsize most of these boats anyway and then we're looking at people getting into trouble in the water and drowning," he said.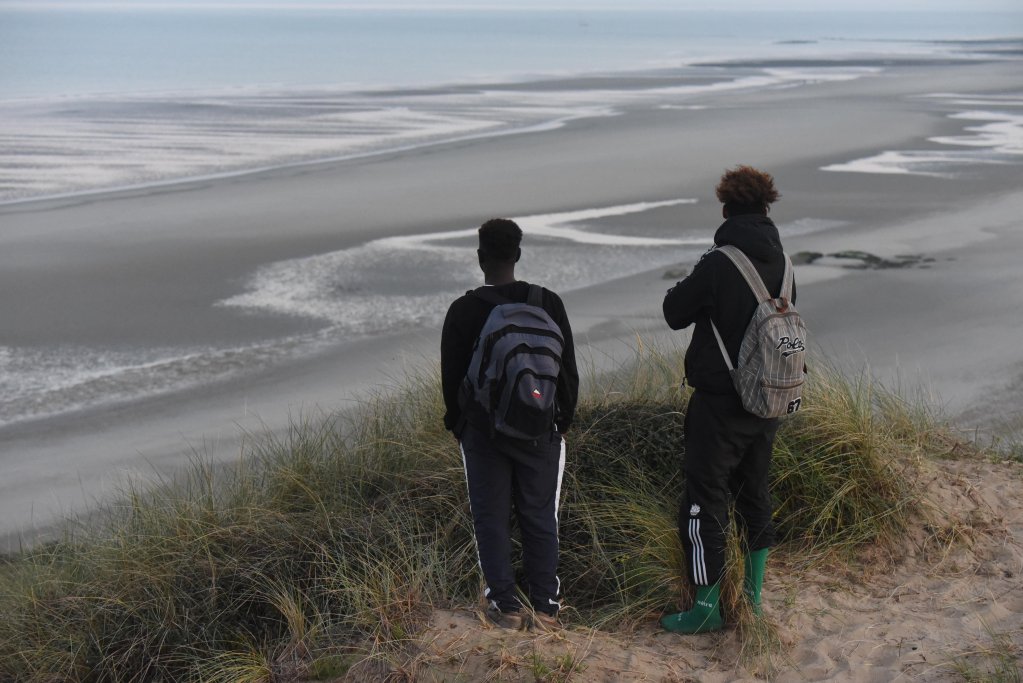 Surge in crossings
More than 14,100 people have crossed the Channel to the UK on small boats this year, according to Britain's Press Association news agency. This number is around 6,000 more than for the whole of 2020, but still low compared with arrival numbers in many other countries, and relative to population size.
On a single day in late August, a record 828 people crossed over to the UK from France. The Home Office said 785 migrants arrived on Monday this week, making that the second highest daily total this year.
The number of crossings always rises in summer because of good weather conditions. But this year, authorities on both sides of the Channel have clamped down on other routes such as hiding in lorries crossing from ports in France, leading to greater numbers trying to travel in inflatable dinghies and other small boats.
In Dungeness on England's southeast coast, journalists from the news agency AFP witnessed a group of migrants arriving on a beach on Tuesday, after they had been rescued by a lifeboat.
On Wednesday, one local resident who charters fishing boats said police "hadn't been able to keep up" with the number of arrivals this week.
"I found five (migrants) sitting over on the beach the other morning -- they'd burnt their mobile phones in a fire," the man told AFP. "You used to get a boatload now and again. Now you're looking at three, four, five, if not more, in a day."
Also read: Channel crossings: Migrants in Calais not deterred by plans to 'militarize the border'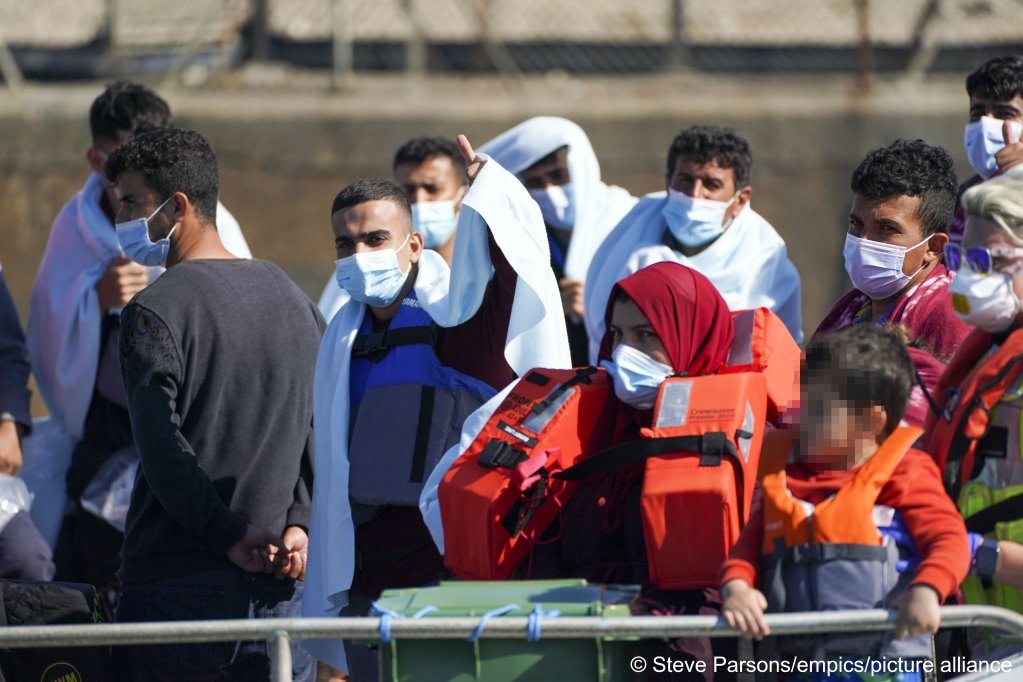 Home Secretary under pressure
The growing number of boats is increasingly concerning for Patel, who has a reputation for being tough on immigration and law and order. "Taking back control" of Britain's border was a key part of the campaign to take the country out of the European Union in the 2016 Brexit referendum.
The Prime Minister Boris Johnson on Wednesday praised the home secretary for dealing with the problem "in the best possible way, which is to make sure that they don't leave those French shores."
But Johnson added that "clearly as time goes on and this problem continues, we are going to have to make sure that we use every possible tactic at our disposal to stop what I think is a vile trade."
Migrants should "understand that there is a price to pay if they come to this country in an illegal fashion," he said. 
With Reuters, AFP