"There will be no more Moria", was the promise made by Greek and European authorities after a fire destroyed the overcrowded camp on Lesbos in September 2020. A year later, living conditions on the island are still disastrous and Greece is creating new laws to restrict access to international protection.
There is no sidewalk alongside the road that connects the camp of Kara Tepe to Lesbos' capital city Mytilene. On the stretch of bare tarmac that leads from the entrance of the camp to the bus stop and, a little further on, to the supermarket, women are going shopping, a man is carrying a file under his arm on his way to ask for advice from an NGO in Mytilene, couples are pushing worn-out strollers.
Among these pedestrians, Duduma and Alex stand out on their bikes. These two 28-year-old Congolese men arrived in Lesbos two years ago. They lived in Moria and remember vividly the night a fire destroyed the camp that "home" to 12,000 people. For a year now, they have been living in the new camp of Kara Tepe, where, they tell InfoMigrants, "nothing has changed".
"We live in inhuman conditions. We are eight in a small tent. Mine is opposite the toilet and the smell is unbearable. We only have a few hours of electricity each day and the food we are given is rotten, everything is expired," describes Duduma.
"In Moria, there was total insecurity, so in terms of security, it's at least a little better here," says Alex, wearing a navy blue cap on his head despite the heat.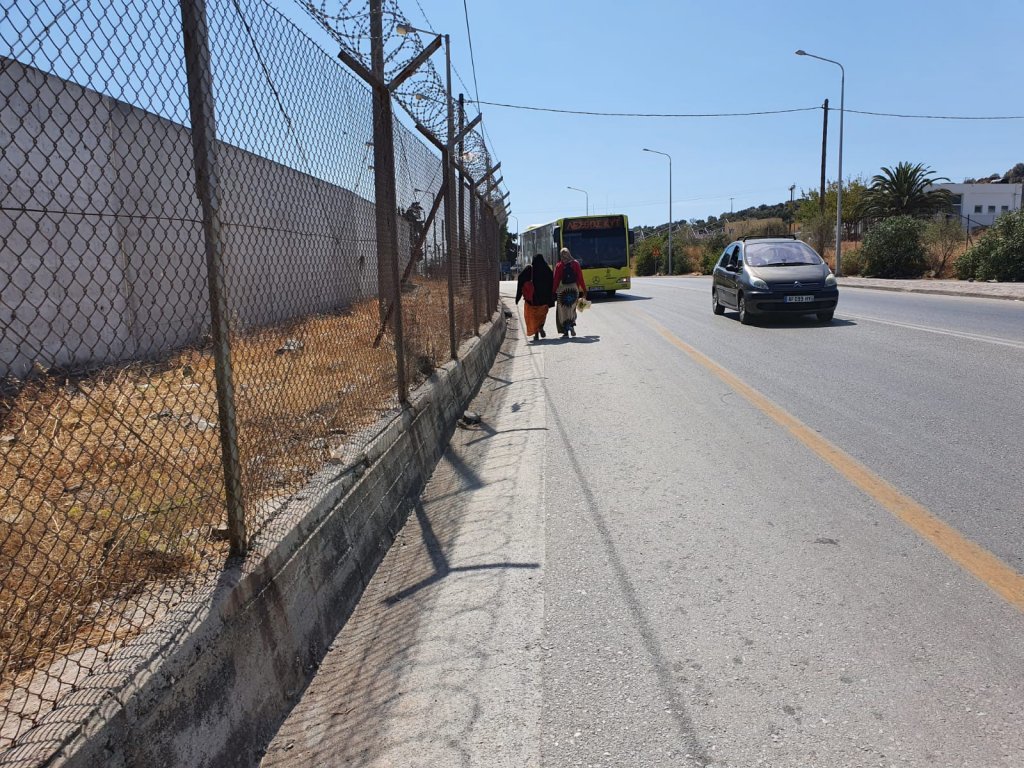 A 'temporary' center
In one year, this new camp – initially presented as a "temporary" solution – has doubled in size and continues to grow. In Lesbos, no one talks about a temporary center anymore. Housing some 3,500 people, this place has become known as either the camp of Kara Tepe or Mavrovouni, depending on whether you want to name the black mountain where it was built in Turkish or Greek. Some also call it Moria 2.0.
In September 2020, Greek authorities announced the construction of a new closed camp "by Summer 2021", where "decent" living conditions would be guaranteed. But work on this new structure has still not begun.
"Even if they started work now, the camp would take a long time to finish. In Samos [where a similar closed camp is to be inaugurated on September 18], the construction of the camp took four years," says Babis Petsikos, a member of the Lesbos Solidarity association. The Greek authorities are now talking about an opening during the year 2022, an impossible timeline.
Read more: 9 months after Moria fire, work on new Lesbos migrant camp still hasn't begun
In any case, for Petsikos, as for most of the NGOs that help migrants on the island, this project of an enclosed camp is not satisfactory. The new structure is supposed to be built near Kalloni, about 40 kilometers from Mytilene, close to a garbage dump. "This is the image that the European Union has of the reception of refugees," says Petsikos. "It is in the middle of a pine forest. There is nothing there, not even a real road to get there. How are people going to get help?"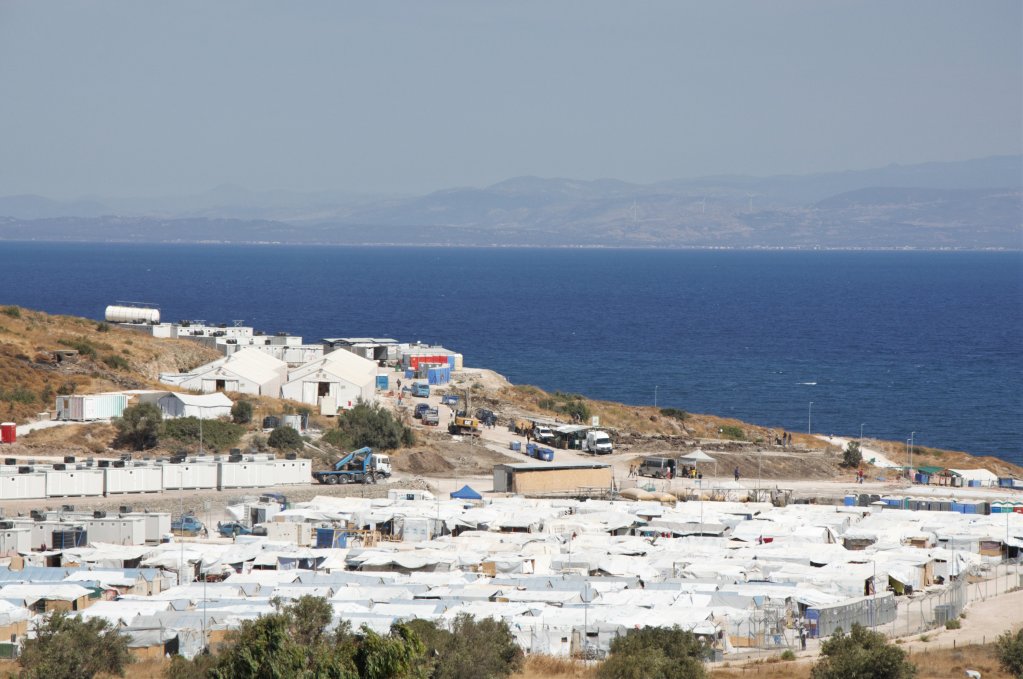 'Women and children stop drinking water at 6 p.m. so they don't have to go to the toilet at night'
The camp of Kara Tepe, meanwhile, is located only 2.5km from Mytilene. But the two places are worlds apart. In early September, the island's capital is enjoying an extended summer. In the evenings, The cafe terraces are still busy in the evenings and the last tourists of the season are strolling around the port.
In Kara Tepe, residents can only leave if they undergo a COVID-19 test and they have to abide by the curfew imposed on the camp.
In the evening, the overwhelming heat that has built up during the day in the tents and containers dissipates, only to be replaced by the cold wind at night.
Read more: 'It's mental torture': daily life in the women's section of the Kara Tepe camp in Greece
"The living conditions in the camp are appalling. People are on top of each other. They are caught between the sea on one side and the barbed wire and the police on the other," says Laure Joachim, who is in charge of medical activities at the mental health clinic of Médecins Sans Frontières (MSF) in Mytilene.
There are not enough sanitary facilities and the ones that exist are extremely dirty and too far from the tents, the pediatrician tells InfoMigrants. "Women and children stop drinking at 6 p.m. just so they don't have to go to the toilet at night, because they simply don't feel safe."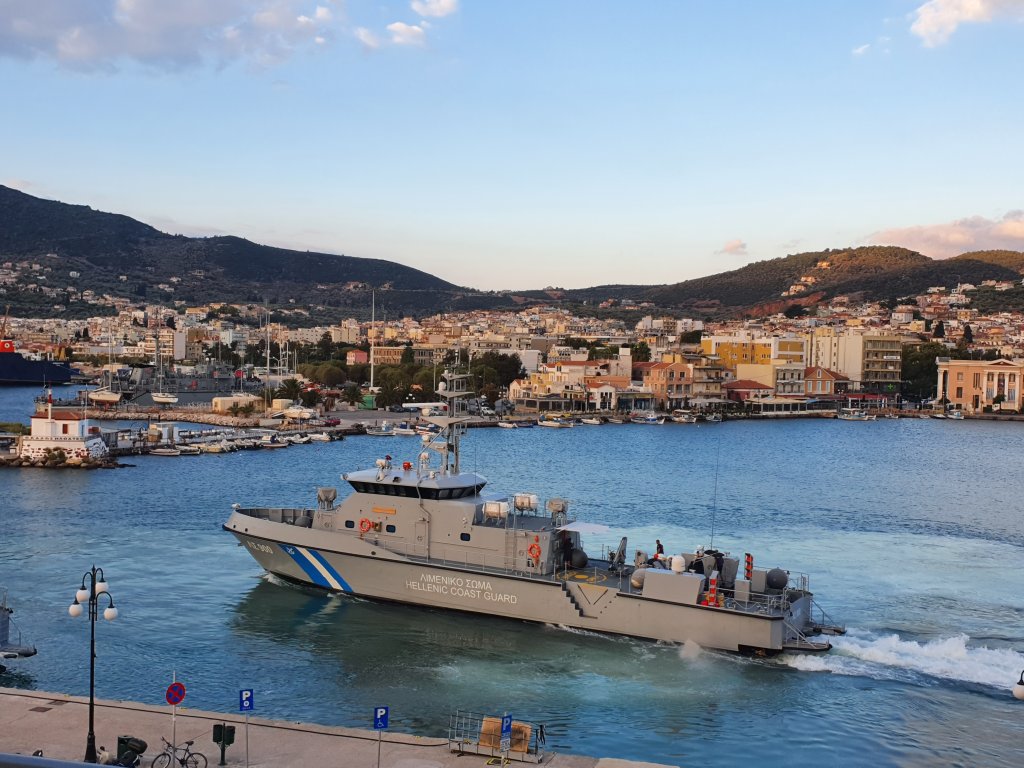 Devastating impact on mental health
The poor living conditions, combined with the stress of dealing with endless administrative procedures, are having a devastating impact on the mental health of asylum seekers. "It has really deteriorated," says Petsikos. He says that for several months, "under the pretext of covid, people found themselves locked in the camp and could only leave once a week."
In the two MSF clinics, opposite the camp and in downtown Mytilene, carers have made the same observations. "People arrive with traumatic baggage, but here they must undergo new traumas," says Joachim.
Children are particularly at risk of psychological disorders related to their living conditions. "We see children who never become potty trained or who wet the bed again later, this can even happen in teenagers of 16 years. This is a classic stress symptom in children," says Joachim.
Two structures – the Pikpa camp and the Kara Tepe 1 camp – previously existed on Lesbos to house vulnerable people such as those with disabilities, pregnant women and the seriously ill, but they were closed in October 2020 and April 2021 respectively by the Greek authorities.
They would have allowed Delruba, who is nine months pregnant, not to have to live in a tent. The 25-year-old Tajik woman InfoMigrants meets on the road to the camp says she is worried about her baby's health. "I'm stressed, I don't eat well, I don't sleep well," she says, keeping an eye on her five-year-old son who is fidgeting around her.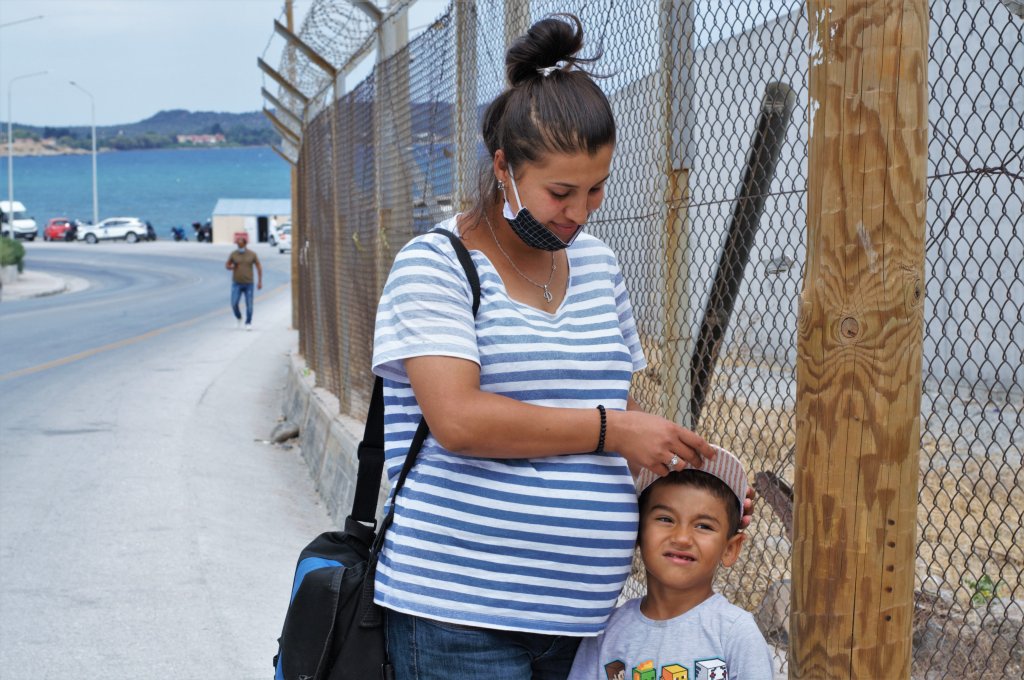 Turkey considered a safe country
Since June 6, deportation to Turkey has been added to the long list of concerns for the refugees. In the name of "fighting illegal migration flows," the Greek government decided to recognize Turkey as a safe country for Syrians, Afghans, Somalis, Pakistanis and Bangladeshis.
According to the United Nations High Commissioner for Refugees (UNHCR), 1,178 asylum seekers of these nationalities have passed through Turkey before arriving in Lesbos so far this year. This means that "Afghans and Syrians, for example, are only asked questions about Turkey during their asylum interview, not the country they are from. So it lasts 15 minutes," says Marion Bouchetel, of the Legal Centre Lesbos, an NGO that provides legal assistance to asylum seekers.
Several laws were also passed in 2020 to speed up the asylum application procedure, creating an infuriating situation: asylum seekers who arrived in Lesbos in August of this year can receive the answer to their application much faster than those who arrived in 2019.
This is the case for Jean*. This Cameroonian arrived on the island on August 19 2021, he says while waiting for the bus to Mytilene. His interview for his asylum application took place on September 2 and on September 6 he was notified that his application had been rejected. Distraught, he says he has "shown proof that [he was] tortured" in his country.
By comparison, Duduma and Alex, who arrived in 2019, each had to wait more than a year for their interview, and then months longer to get an answer. Both applications were rejected, so they appealed. Alex received a negative response to his appeal on Wednesday, more than two years after his arrival in Lesbos. Duduma is still waiting for a response to his appeal.
"People are rejected as part of a sequence," says Bouchetel. "The presence of a lawyer is not mandatory in the first instance, only for an appeal. But then the appointed lawyers are often in Athens, the asylum seekers never even see them."
*name changed.
Julia Dumont, special correspondent in Lesbos.