One year after a fire destroyed the Moria refugee camp, living conditions in the facility on Lesbos are still preventing children from having access to normal schooling and a safe environment – yet both are crucial for their development.
At the end of the olive field that stretches behind part of the Kara Tepe camp, five young Afghans slip through a hole in the fence. For Ali, 13, his little brother and their friends, this hole in the fence leads to a little breath of freedom and to the sports classes with the association Yoga and with another aid organization, Sports with Refugees, a little higher up the hill.
To reach the hangar where the association organizes yoga, boxing or zumba classes, you have to take a street that Ali knows well. Last year, after the fire of the Moria camp, he lived there, in a tent, with his parents, his brother and his older sister for over a week.
Read more: A year after the Moria fire, migrants lose hope of better conditions
Today, the family lives in the hastily built new camp called Kara Tepe. The children attend a few hours of Unicef classes each day in Moria. In the afternoons, Ali and his friends love to do kung fu at the Yoga and Sports with Refugees center. But on this Wednesday in September, the young Afghans are in for a big disappointment. Organizers are now asking people who want to come and play sport to show a negative test for Covid. Ali and his friends were not aware of this, so they have to leave.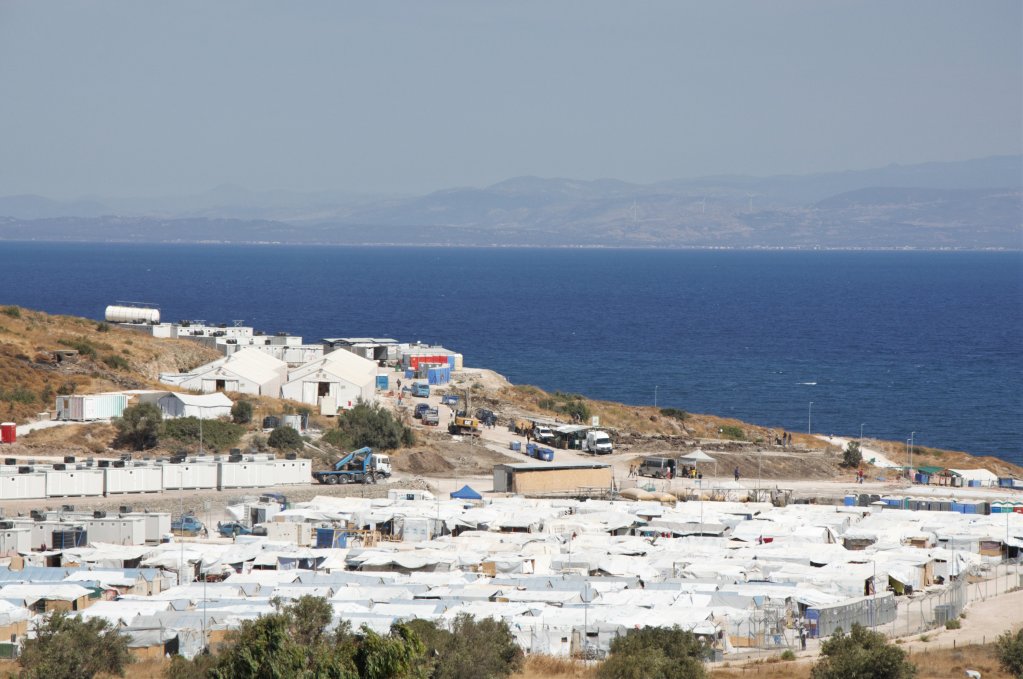 Intermittent schooling
For children on Lesbos, schooling and access to sports activities is intermittent at best. Asylum seeker NGOs advocate for the education of young migrants in Greek public schools. But, this is happening less and less.
"Only a very small percentage of children go to public schools [...] Some NGOs organize some informal education. But that's not the goal, the goal is that children can go to public school," says Babis Petsikos from the association Lesvos Solidarity.
"The Greek government does not follow the national rules [on schooling for children] on the islands because they say that people will not stay there. Of course, it's hard for everyone because the children might just go to school for two or thre months and then leave the island, but that's no excuse. Even if they only stay for a month, the children should be able to attend school," says Petsikos.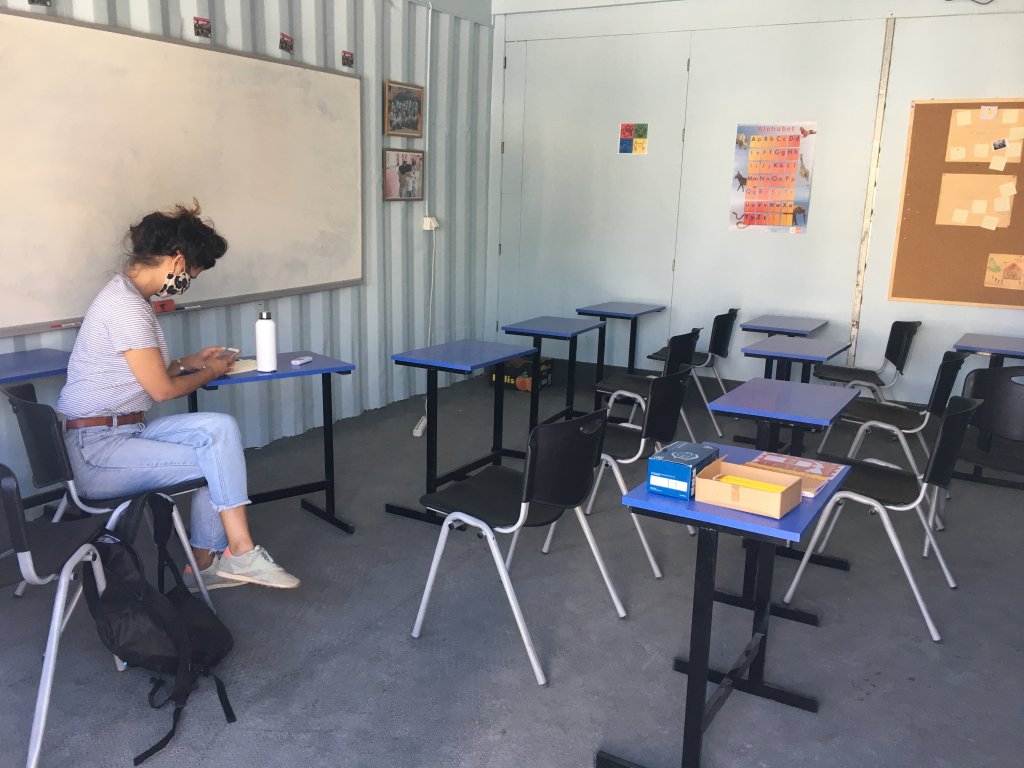 On the hill overlooking the Kara Tepe camp, One Happy Family is one of a number of organizations that offer classes to children. Up to 1,000 people used to attend this vast center, which offers all sorts of activities, from gardening to bicycle repair. But with new movement restrictions due to Covid – asylum seekers must now be tested every time they want to leave the camp – attendance at the center has dropped significantly. On this early afternoon, the classrooms are empty and the English, Dari and Arabic study notebooks are gathering dust on the shelves.
'A child wanted to drown in the sea'
If the lack of education is denounced by the various organizations who aid asylum seekers in Lesbos, it is the living conditions for the children in the Kara Tepe camp that are particularly worrying.
Read more: 'It's mental torture': daily life in the women's section of the Kara Tepe camp in Greece
In her bright office, on the second floor of the mental health clinic of Médecins Sans Frontières (MSF), in Mytilene, Artemis Christodoulou, a psychologist, receives many suffering children.
She explains that she encounters "many cases of incontinence, nightmares, often suicidal ideas and sometimes suicide attempts. A seven year old child told me he wanted to drown in the sea".
For her, there is no doubt that the unsanitary and unsafe living conditions of these children play a very important role in their problems. "The camp is not a secure environment. Some patients are afraid to sleep in the tent because they are afraid that someone might come in," says Christodoulou. "But if you don't provide a safe space for children, they will remain in a constant state of stress as they grow up."
'At seven, you're not supposed to know what a 'subsequent application' is'
Ali confides that he is "a little bit afraid" of sleeping in the tent in the Kara Tepe camp. In two years on Lesbos the teenager has not known a single "safe" place to live: certainly not in Moria, where thefts and assaults happened almost daily, nor on the concrete slab on the roadside where the family set up their tent after the fire.
Read more: Lesbos after Moria fire: 'People are still living in tents by the sea'
In the Kara Tepe camp, the lack of a safe environment for children goes hand in hand with the lack of a place to talk about administrative procedures for parents "away from the ears of the children."
"We see children talking about 'subsequent procedure' [a procedure in case of rejection of an appeal] when at seven years old they are not supposed to know what it is," Christodoulou laments.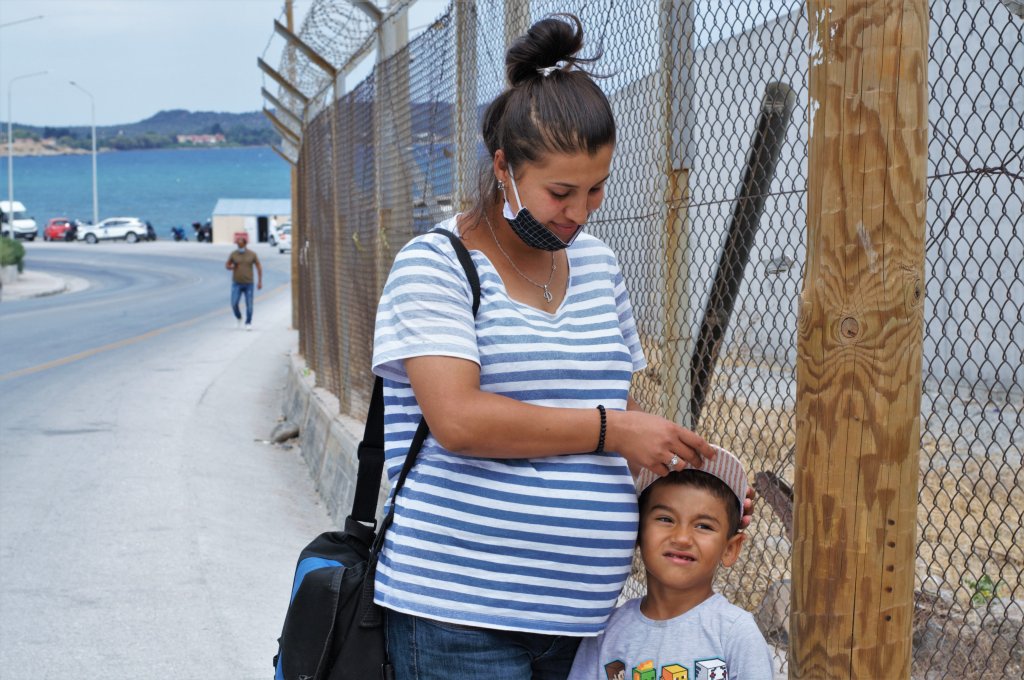 Like many other kids, five-year-old Irad listens to his parents worry about their appeal being rejected and the end of benefits that are normally paid to asylum seekers. His mother, Delruba, 25, is nine months pregnant.
About to give birth, she tells InfoMigrants that she is also worried about how she will manage to take care of a newborn in the camp. Will life in the camp affect the health of her children?
"The younger the children are, the more stress affects their brains," warns Christodoulou. "So if children and teenagers are constantly living in a state of stress, their development is bound to suffer."
Julia Dumont, special correspondent in Lesbos.