Libyan authorities have returned more than fifty Egyptians who had tried to reach Europe by boat. Police in Libya also arrested two men suspected of human trafficking.
Libyan officials said that 53 Egyptian nationals who had tried to travel to Europe were sent back to their home country. The men landed at Cairo's international airport on a private flight late on Sunday, after being arrested in Tripoli for trying to travel by boat to Europe, Egypt's foreign ministry said.
Also on Sunday, Libya's chief prosecutor's office said that a man known on social media platforms as Haj Hakeem had been arrested on suspicion of having detained and tortured Egyptian migrants for ransom. The office said in a statement that the suspect also faces accusations of human trafficking and coordinating recent migrant sea crossings.
Prosecutors ordered him to remain in custody and issued arrest warrants for others who were not named in the statement.
Attached to the statement were photos showing what the prosecutor said were Egyptian migrants semi-naked and with their hands tied behind their backs. The Associated Press (AP) news agency reports that at least three masked people appear to be beating and torturing them. An English-language website, The Libya Update, showed a picture credited to the Libyan Attorney General which purported to be of the migrants. It was not clear whether the picture was of the same migrants who were returned to Egypt at the weekend.
Also read: Libya: Man arrested over murder of Bangladeshi migrants
Another man was also arrested in Libya at the weekend on suspicion of human trafficking, the Libyan prosecutor's office said in a separate statement. Hassan Qeidi, a Somali national, allegedly led a trafficking network in and outside Libya. He is also accused of killing dozens of migrants, trafficking their organs, sexually abusing and mistreating migrants for ransom from their families.
Abuse of migrants in Libya continues
Traffickers have been implicated in widespread abuses of migrants who travel to Libya with the aim of crossing the Mediterranean to Europe. In recent months there has been a sharp increase in the number of crossings and attempted crossings, mostly from Libya but also from Tunisia. 
Many migrants have been picked up by the Libyan coast guard from waters off the 1,900-kilometer long coast. The UN migration agency said on Monday that more than 23,600 migrants have been intercepted and returned to Libya so far this year, nearly twice as many as during the whole of 2020.
More than 1,100 migrants are reported to have died or are presumed dead in boat accidents and shipwrecks off Libya so far this year, compared with 978 during all of last year, the UN migration agency IOM said.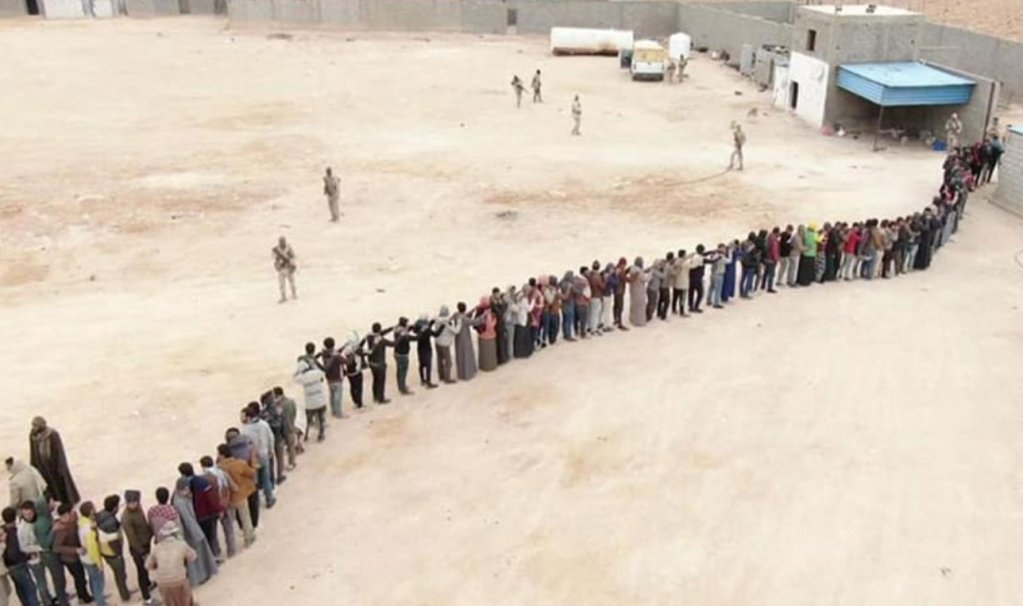 The European Union has reached agreements with Libya to prevent migrants from making the journey by sea to Europe. The IOM and humanitarian groups say that as a result of these deals, migrants have been left at the mercy of armed groups and are often sent to detention centers where they suffer mistreatement or abuse.
An Associated Press investigation in 2019 found that militias in Libya tortured, extorted and otherwise abused migrants for ransoms in detention centers, often in compounds that receive millions in European funds.
Also read: Exclusive: Smuggling network source reveals harrowing details of migrants' 'death journey' inside Libya 
With AP